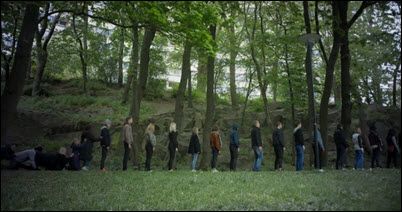 PETER BJORN & JOHN shared a video for "Dominos."
YEASAYER does some saying and some playing on World Cafe.
BONNIE BISHOP also stopped by World Cafe for a chat and mini-set.
RYLEY WALKER's Golden Sings That Have Been Sung is streaming via Spotify.
THE BEACH BOYS have been Spotified by NPR for the stretch run of Summer.
FUNKADELIC: "I Got a Thing" on Upbeat in 1970. The intro and outro are almost as good as the song.
THE MONKEES: Mike Nesmith is turning up for the 50th Anniversary finale.
STEVIE WONDER: Pitchfork is filling it a back catalog of reviews on Sundays, so you younger folks may wnat to check out LPs like Songs in the Key of Life.
1966: The L.A. Times joins the list of outlets celebrating a revolutionary year in pop music.
MATT ROBERTS, the former guitarist from 3 Doors Down has died of an apparent overdose.
LOU PEARLMAN, the disgraced music impresario who launched the Backstreet Boys, NSync and other boy bands in the 1990s before being convicted of a Ponzi scheme, has died in prison at 62.
WEEKEND BOX OFFICE: Suicide Squad three-peats atop the chart with 20.7MM, in a period historically bad for movies (and for bad movies).That was a 52 percent drop, just a few percent better than what Batman v Superman did in its third frame. Thats said, it's now likely to profit based on worldwide receipts, so this is more a disappointment than a flop. Sausage Party repeats in second place with 15.3MM on a 55 percent drop that's probably okay for an R-rated animated comedy. War Dogs shows with a 14.3MM debut, which is probably acceptable against a 40MM budget. Kubo and the Two Strings takes the fourth slot with a 12.6MM debut against a 60MM budget, which means the foreign theme may have to carry it into foreign markets. The debut of the thrice-remade Ben-Hur rounds out the Top Five with an 11.4MM debut against a 100MM budget, almost certainly in flop territory, despite backing from two studios for a faith-based production. Ouch.
TOM CRUISE: A dispute over salary with Paramount has halted preproduction on Mission: Impossible 6, multiple sources tell The Hollywood Reporter.
RYAN LOCHTE took "full responsibility" Saturday for the incident in Rio that landed him and three other American swimmers in hot water.
GUARDIANS OF THE GALAXY will turn up in Avengers: Infinity War, according to Vin Diesel.
LEO DiCAPRIO and NINA AGDAL got into a car accident out East on Saturday.
NORM McDONALD: Will someone give this guy a TV show?
JACK RILEY, a veteran of The Bob Newhart Show and several Mel Brooks films who also voiced a popular Rugrats character, died of pneumonia and infection in Los Angeles. He was 80.
RUSSIA: More of Kremlin's Opponents Are Ending Up Dead.
SYRIA: Two American F-22s on patrol over Hasakah, Syria, flew within a mile of two Syrian Su-24 fighter jets and "encouraged" them to leave Friday, a US defense official told CNN.
THE UNITED NATIONS has admitted it played some role in the deadly cholera outbreak in post-earthquake Haiti.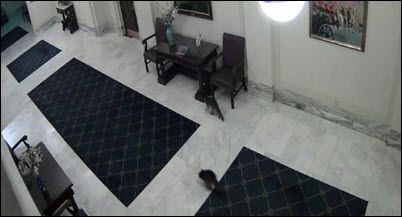 RACCOONS were caught on camera running through Oklahoma State Capitol.
A SWARM OF OTTERS allegedly attacked two teens enjoying a summer swim in California's Shasta Lake last weekend.
A FOUR-EYED FISH was caught in Darwin's Buffalo Creek.
A CAT was verbally abused by a Dad who mistakenly ate pot brownies.