THE EAGLES OF DEATH METAL show "Complexity."
FOALS advance streams What Went Down via Spotify.
THE ISLAND OF MISFIT TOYS streams their sophomore album, I Made You Something.
YO LA TENGO played a mini-set on CBS This Morning.
CHARLIE PARR played the Minnesota State Fair.
THE SPECIALS turned the Ed Sullivan Theater into a "Nite Klub" like it was 1979.

CHRISSIE HYNDE has been criticized for saying it can be a woman's fault if she is raped. She's wrong on the moral and legal point regarding women dressing sexily, OTOH, not accepting a party invite from a biker wearing 'I Heart Rape' and 'On Your Knees' badges seems like prudent practical advice.

BRUCE SPRINGSTEEN: Essential live recordings.

DESTROYER frontman Dan Bejar talks to The Guardian about rejecting the mainstream, dealing with late acclaim and the ravaged beauty of Billie Holiday.

SHANE McGOWAN of The Pogues was hospitalized after reportedly breaking his pelvis whilst dancing.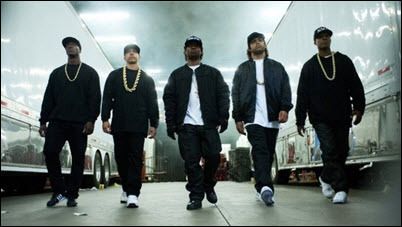 WEEKEND BOX OFFICE: Straight Outta Compton threepeats atop the chart with 13.2MM during the August doldrums, but was almost toppled by the faith-based War Room, which placed with 11MM against a 3MM budget. Faith-based films did pretty well last year, but not so much this year untill now. Mission: Impossible - Rogue Nation showed with 8.3MM; it looks to finish at roughly 500MM; well below Ghost Protocol, but sufficiently profitable to continue the franchise. No Escape debuted in the fourth slot with 8.3MM, and will have to rely on the home video market for profit. Sinister 2 rounded out the Top 5 with 4.MM on the 56 percent dropone expects from a cheapie horror flick; it may make a slight profit, but a third installment would be a candidate for straight-to-video.
JENNIFER LAWRENCE & AMY SCHUMER danced atop Billy Joel's piano at Wrigley Field.
LINDSAY LOHAN went on a nude wedding rampage, claiming she was drugged.
OWEN WILSON talks to the Daily Beast about his new geopolitical thriller No Escape, reprising his role as male model Hansel in Zoolander 2, and his thoughts on The Donald.
THE MTV VMAs went to these people.
JUSTIN BIEBER was busted for speeding and unsafe passing on the right.
SPIKE LEE, GENA ROWLANDS & DEBBIE REYNOLDS will be honored at the Oscars' Governor's Awards this year.
IT FOLLOWS director Robert Mitchell responded to Quentin Tarantino's recent criticism of his film.
WES CRAVEN, the director of horror classics including Nightmare on Elm Street and Scream, passed away Sunday at 76 after a battle with brain cancer.
OLIVER SACKS. the neurologist and acclaimed author who explored some of the brain's strangest pathways in best-selling case histories like The Man Who Mistook His Wife for a Hat, using his patients' disorders as starting points for eloquent meditations on consciousness and the human condition, died on Sunday at his home in Manhattan. He was 82. Dr. Sacks first won widespread attention in 1973 for his book Awakenings, about a group of patients with an atypical form of encephalitis at Beth Abraham Hospital in the Bronx.
EGYPT: Italian energy giant Eni on Sunday announced the discovery of the "largest ever" offshore natural gas field in the Mediterranean, in Egypt's territorial waters.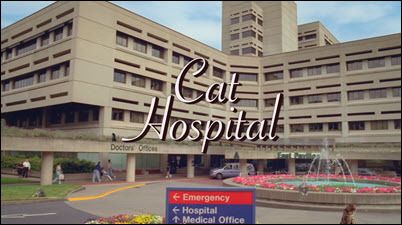 CAT HOSPITAL: Reality TV is already pretty close to this.
SEA TURTLES are reclaiming the Georgia coast.
SNUGGLING A PET LION? I'll take a pass, but okay.
THIS ADORBS RED PANDA needs a name.