ST VINCENT: Annie Clark busts out "Teenage Talk" for Fallon, and explains how she wrote it.
FATHER JOHN MISTY stopped by The Current for a chat and mini-set.
OK GO goes acoustic at The Current.
ANDY KIM stopped by World Cafe to play songs old and new.
MOON KING advance streams their forthcoming debut Secret Life.
WHITE REAPER drops "Make Me Wanna Die," from their forthcoming full-length debut White Reaper Does It Again.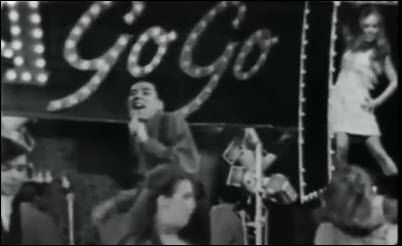 SMOKEY & THE MIRACLES: "Going to a Go-Go."
ECHO & THE BUNNYMEN: Ian McCulloch and Will Sergeant talk about "The Killing Moon" at The Guardian.
DEATH CAB FOR CUTIE's Ben Gibbard talks to Drowned In Sound about not putting the band back together (entirely).
FRANCES BEAN COBAIN prefers Oasis to Nirvana.
THE MOUNTAIN GOATS: John Darnielle shares favorite wrestling videos with Vulture.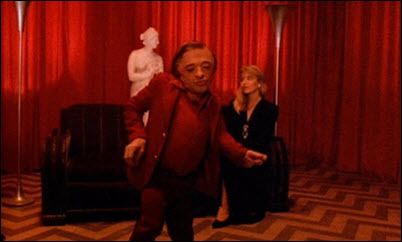 TWIN PEAKS cast members make a video titled, "Twin Peaks without David Lynch is like...??"
EMMA STONE & ANDREW GARFIELD are "taking a break" after three years. It totally wasn't my fault.
SOFIA VERGARA tells Vanity Fair how she turned her biggest liability into gold, and how she thought fiancé Joe Manganiello was "too handsome" for her. Also, pics.
CRISTOPH WALTZ denied he is set to play Blofeld in Spectre, calling the claims "absolutely untrue."
MISCHA BARTON calls her Mom a financial vampire.
BARRY MANILOW and his longtime manager Garry Kief tied the knot last year in a private ceremony. Shocka!
LOGAN'S RUN: Could it return with a star actress?
GEOFFREY LEWIS, longtime character actor and father of Juliette, died Tuesday in Woodland Hills, Calif., of natural causes, according to a family friend. He was 79.
BOSTON: Dzhokhar Tsarnaev was convicted on all charges Wednesday in the Boston Marathon bombing by a jury that will now decide whether the 21-year-old should be executed or shown mercy for what his lawyer says was a crime masterminded by his big brother.
RUSSIA: The commander in charge of defending North America from attacks said Tuesday that Russia has a "far more capable military than the quantitative, very large military that the Soviet Union had."
YEMEN: The new American defense secretary acknowledged Wednesday that Al Qaeda's affiliate in Yemen had exploited the tumult partly created by the Saudi-led airstrikes there to capture territory, in what has become a broad expansion by the Sunni extremist group.
IRAN's Defense Minister categorically rejected as a "lie" a Guardian report alleging that Tehran has granted access to its military facilities under the recent framework agreement with the world powers. Meanwhile, the Foreign Minister said that Pakistan and Iran should cooperate to solve the crisis in Yemen.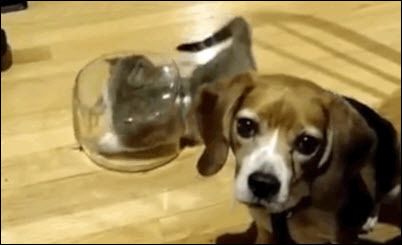 CAT STUCK IN A FISHBOWL: I know it's serious.
FOUR TINY MONKEYS are caught in a diplomatic spat between Sweden and Saudi Arabia.
A FLORIDA BOBCAT fishes a shark from the ocean.
THE BRONTOSAURUS is back, Baby!