TAME IMPALA drops a video for "'Cause I'm a Man."
SHARON VAN ETTEN advance streams her new EP, I Don't Want To Let You Down, andgives NPR a track-by-track tour.
SUN KIL MOON streams Universal Themes.
CITIZEN FISH streams their new ska-punk Manmade EP.
ETERNAL SUMMERS streams Gold and Stone.
BEIRUT drops "No No No," the title track to their first LP in four years.
LEON BRIDGES drops "Smooth Sailin'" ahead of Coming Home. For classic R&B fans.
THE VELVET TEEN drops "Eclipses" ahead of All Is Illusory, their first album in nearly ten years.
OFF BROADWAY: "Stay In Time" and "Full Moon Turn My Head Around," for Twofer Tuesday. More power pop for the summer.

DESTROYER: Dan Bejar talks to DIY about taking a more live approach to recording Poison Season.

CALEXICO talks to the Chicago Sun-Times about traveling to Mexico City for inspiration.

ROISIN MURPHY is profiled at Drowned In Sound.

STEREOLAB's TOP 10, according to Stereogum.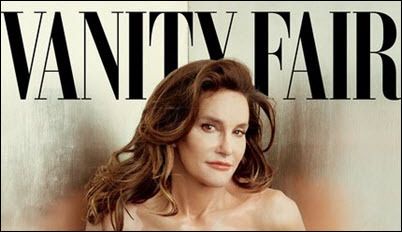 BRUCE JENNER is now Caitlin Jenner. But not Kaitlin, because Kardashians. And Jessica Lange responded to folks thinking they look alike.
TINA FEY & AMY SCHUMER shared an awkward kiss at the Peabody Awards.
TRACY MORGAN broke his silence Monday on TODAY over the car crash that nearly claimed his life, and paid emotional tribute to his late friend and mentor, comic James McNair.
MILA KUNIS's stalker Stuart Lynn Dunn escaped Saturday night from a mental health facility in Pomona, California.
VINCE VAUGHN did a plain-speaking interview with British GQ ahead of True Detective Season 2.
WILLIAM SHATNER will boldly travel across the U.S. on a three-wheeled motorcycle.
DWAYNE JOHNSON is starring in a remake of John Carpenter's cult classic Big Trouble in Little China.
MICHAEL ENRIGHT (Pirates of the Caribbean: Dead Man's Chest) has reportedly left the glitter of Hollywood to join the Kurdish People's Protection Units in the fight against the Islamic State in Syria.
UKRAINE: Donetsk,a once-booming industrial city of 1 million is now largely a lawless and lifeless center of eastern Ukraine's separatist movement, where residents live under constant threat from marauding militias.
THE ISLAMIC STATE was not merely exaggerating when it boasted of potentially acquiring nuclear weapons from Pakistan, India's defense minister has warned. Of course, India and Pakistan aren't buddies, either.
LIBYA: Government forces are facing an ammunition shortage as they continue to battle Islamist militias in Benghazi, according to a spokesman. As oil output plummets and its currency devalues, ""Libya is on the verge of economic and financial collapse," according to a UN envoy. The Islamic State has "effectively taken over" Sirte.
IRAN: With only one month left before a deadline to complete a nuclear deal with Iran, international inspectors have reported that Tehran's stockpile of nuclear fuel increased about 20 percent over the last 18 months of negotiations, partially undercutting the Obama administration's contention that the Iranian program had been "frozen" during that period.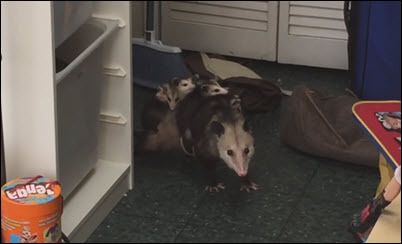 A FAMILY OF OPOSSUMS was evicted from a woman's closet.
72000 LADYBUGS were released as part of a MD high school senior prank.
THE SWARM: A motorist was pulled over on Interstate 90 near Missoula, Montana, recently with thousands of bees in his car.
A PIG ON THE LAM caused havoc in the sleepy West Australian town of Denmark, disrupting traffic during a two-kilometre romp through the main streets.