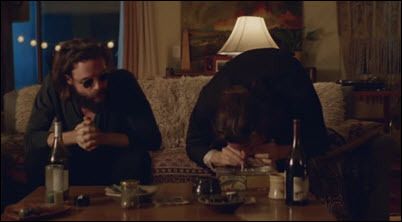 FATHER JOHN MISTY hts on himself in "The Night Josh Tillman Came To Our Apartment." (NSFW language)
BEIRUT stopped by World Cafe for a chat and mini-set.
THE SILVER LAKE CHORUS stopped by World Cafe for a chat and mini-set.
CHVRCHES advance stream Every Open Eye.
POSITIVE NO streams its debut full-length, Glossa.
RYAN ADAMS has posted his cover of Taylor Swift's "Bad Blood."And the whole cover album is on Spotify.
U2: "One Tree Hill," in memory of the late Jake Brewer.
VIET CONG is changing its name.
CLIFF RICHARD: One of the three police investigations into allegations of sex abuse by the millionaire singer has been dropped, according to reports.
COCOROSIE: Bianca Casady talks to PopMatters about the new album and the band's conflicted reputation.
VINYL: Don't call it a comeback...but a new pressing plant has opened in Oregon.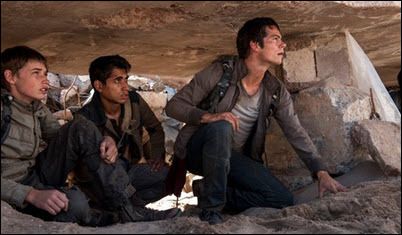 WEEKEND BOX OFFICE: The Scorch Trials tops the chart with 30MM, a bit less than itsMaze Runner predecessor, which is probably fine against even a 61MM budget because this is likely to do substantially better overseas. Black Mass placed with 23.4MMm which is not great, butbetter than Johnny Depp's recent non-Pirate outings; overseas receipts should make this profitable as well. The Visit shows with 11.4MM and a 42.4MM total against a 5MM budget. The Perfect Guy takes the fourth slot with 9.6MM on a 63 percent drop, but 41.4MM total against a 12MM budget is looking good. Everest rounds out the Top Five with7.6MM from 545 IMAX screens.
BLACK MASS: Johnny Depp returns to form here is a solid, though not great, ripped-from-the-headlines tale of gangster James "Whitey" Bulger. Spanning decades, this tale of Southie crime manages a grit you won't find in The Departed or The Town...which cuts both ways. The movie plays well as a procedural, and while it is probably a good thing to have films that don't glamorize ruthless murder and selling drugs to kids, it does mean the film also lacks a certain flair common to the genre. Indeed, there aren't any cops to root for in lieu of the robbers, as the focus on Depp diverts from the moral point about good intentions paving the road to Hell. It's all well-executed, but one wonders how studio execs failed to ask "Who do we like in this picture?"
THE SCORCH TRIALS: The sequel to The Maze Runner is not as good or original as the original, as taking the tale outside the Maze leaves you with action sequences you've mostly seen before. Nevertheless,the cast remains appealing and Act 2 of the trilogy has at least one twist near the end that lifts the film a notch abve pure YA dystopian formula.
THE EMMYS went to these people. Congrats, Jon Hamm.
ALLISON WILLIAMS married College Humor co-founder Ricky Van Veen.
JUSTIN THEROUX said planning his wedding to Jennifer Aniston was not fun.
LINDSAY LOHAN's defamation suit against Fox News was tossed out of court.
DENNIS FRANZ talks to the New York Post about television and life off the grid.
JACKIE COLLINS, the beloved best-selling novelist, has died of breast cancer.
NEW YORK: A man was arrested on charges he tried to help the Islamic State group, using Twitter to espouse support for the terrorist organization while attempting multiple failed trips to join fighters in Syria and Yemen.
THE ISLAMIC STATE: This Is the ISIS Intel the U.S. Military Dumbed Down.
RUSSIAN President Vladimir Putin has backed the establishment of an airbase in neighboring Belarus, the latest move by Moscow to project its military power abroad.
IRAN: The U.N. nuclear watchdog, which is investigating whether Iran carried out work related to developing a nuclear bomb, said on Sunday its chief had visited a sensitive military site during a trip to the country.
AN OTTER learns to use an asthma inhaler.
A DOG on Vashon Island stood guard for nearly a week—until her trapped friend was rescued from an old cistern.
HUNDREDS OF BUNNIES are running wild around Whidbey Island.
A CAPTIVE SNAKE gives a virgin birth.