THE WEEKEND STARTS HERE:
...with TRAFFIC! Live in Santa Monica, circa 1972, flagged by my online pal Jay. Your setlist includes: Low Spark of High Heeled Boys; Light Up or Leave Me Alone; John Barley corn; Rainmaker; Glad; Freedom Rider; Forty Thousand Headmen; and Dear Mr. Fantasy.
COURTNEY BARNETT stopped by Morning Becomes Eclectic for a session.
THE JULIANA HATFIELD THREE stopped by KEXP for a mini-set including 'My Sister', 'Spin The Bottle' and more.
THE TWILIGHT SAD played the Triple Door of Seattle live for KEXP VIP donors.
VIET CONG plays live in the KEXP Studio.
DEATH GRIPS is streaming The Powers That B, Disc 2: Jenny Death. Not my bag, but Pate bassist Mike Kelly may dig it.
JAMES MURPHY covers Bowie's "Golden Years" for the soundtrack to Noah Baumbauch's upcoming comedy, While We're Young.
THE SMOKING POPES: "Need You Around," for a little Chicago flavor.

LAURA MARLING talks to The Quietus about Whitman, Jodorowsky, adventures in the desert and her new album, Short Movie. (Thx. Frank Yang.)

MADONNA talks to Pitchfork: "If you ask me a question I think is stupid then you have to take a shot of this tequila."

RAY CHARLES talked to NME as he arrived for his first UK tour back in '63.

THE SPECIALS: Ten of the Best.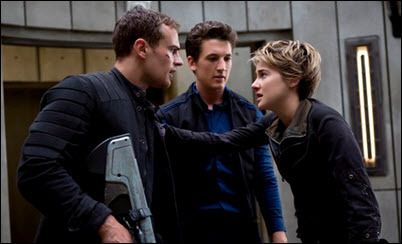 NOW SHOWING:This weekend's wide releases include The Divergent Series: Insurgent, which is currently scoring 36 percent on the ol' Tomatometer; The Gunman, which is coring 17 percent; and Do You Believe?, which was not screened for critics.
BRADLEY COOPER & SUKI WATERHOUSE have called it quits after roughly two years.
EVA MENDEZ talks to Extra about her new daughter Esmeralda, her appreciation for motherhood, and the secret to keeping Ryan Gosling happy.
TRUE DETECIVE has cast adult film actresses for a colossal orgy scene.
OSCAR ISSAC is profiled by Details.
LIZA MINELLI checks into rehab.
THE AVENGERS: AGE OF ULTRON TV Spots just keep getting better.
TUNISIA said it would deploy the army to major cities and arrested nine people on Thursday after 20 foreign tourists were shot dead in an attack on a museum which Islamic State militants called "the first drop of the rain".
SYRIAN President Bashar al-Assad is brazenly challenging the latest U.S.-led effort to stop him from using chemical weapons, and the Obama administration has yet to say if it will do anything about it.
IRAN: French leaders think the U.S. president is dangerously naïve on Iran's ambitions, and that his notion of making Iran an "objective ally" in the war against ISIS, or even a partner, together with Putin's Russia, to find a political solution to the Syrian crisis, is both far-fetched and "amateurish."
AFGHANISTAN: A woman was beaten to death by a mob before her body was set on fire and dumped in a muddy river in the heart of Afghanistan's capital.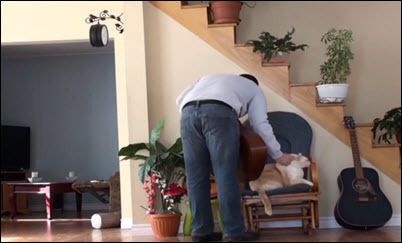 CATS: Don't cross 'em.
VAMPIRE CRABS: Two new species discovered.
IGUANAS were duct taped to a bike and offered for sale in Florida.
SHARK ATTACK: The hunt is on in Hawaii for a 10- to 12-foot tiger shark that attacked a vacationing Kansas man while snorkeling with family this week.