THE REPLACEMENTS make an entrance on their reunion tour.
ALABAMA SHAKES advance stream Sound & Color.
BUILT TO SPILL advance streams Untethered Moon.
SAM FERMIN advance streams Jackrabbit.
SPEEDY ORTIZ advance streams Foil Deer.
BEN FOLDS FIVE: "Kate." Daisies in her footsteps. Just not in this country.
TEMPLE OF THE DOG's master tape is tied up in a legal dispute.
PAVEMENT teased possible future activity, stating that there's "good news coming soon".
DRENGE talked to NME about disaffection, dislocation, and local politics.
IDLEWILD: This band could be actor Jay Baruchel's life.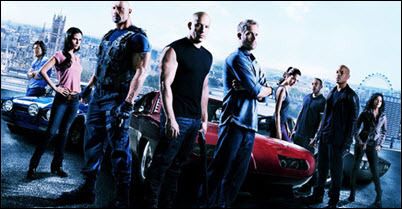 WEEKEND BOX OFFICE: Furious 7 easily repeats atop the chart with 60.6MM, on a 59 percent drop not uncommon to a summer blockbuster (a bit better than the secnd frame for Toy Story 3, a bit behind The Dark Knight Rises). Home places with 19MM on a 30 percent drop the studo probably likes. The debut of The Longest Ride shows with 13.5M, right about where a Sparks tear-jerker opens. Probably good exposure for Scott Eastwood. Get Hard drops to the fourth slot with 8.6MM and an 84MM worldwidetotal; still some ways to profit against a 40MM budget and likely big ad costs. Cinderella rounds out the Top Five with 7.2MM, and will likely finish over 500MM worldwide.
JUSTIN TIMBERLAKE & JESSICA BIEL welcomed their first child, son Silas Randall Timberlake.
ISLA FISHER & SACHA BARON COHEN welcomed their third child together.
BRADLEY COOPER & SUKI WATERHOUSE attended Coachella together just weeks after splitting.
PATRICK SCHWARZENEGGER was spotted at Coachella sans Miley Cyrus.
JUSTIN BIEBER will be arrested if he dares to travel to Argentina.
GWYNETH PALTROW is doing the Food Stamps Challenge, buys seven limes, and confuses the amount for a single person versus a family.
NELLY was busted on pot and meth charges in Tennessee.
LINDSAY LOHAN doesn't want her Mom coming near her in England.
GAME OF THRONES: Adult film actresses are coming.
EGYPT: A number of former military officers are reportedly joining Islamist insurgent groups. An Egyptian court sentenced Mohamed Badie, leader of the Muslim Brotherhood, and 13 other senior members of the group to death for inciting chaos and violence, and gave a life term to a US-Egyptian citizen for ties to the Brotherhood.
THE ISLAMIC STATE's oil money may be drying up.
SYRIA: Fourteen Palestinian factions support a joint military operation with the Assad regime to retake the Yarmouk refugee camp in Damascus from the Islamic State. (Anyone think Assad wasn't complicit?) Peace talks in Moscow ended, failing to reach an agreement.
IRAN: The Supreme Leader expressed skepticism that any progress was made at Lausanne and warned about barriers to resolving the nuclear impasse.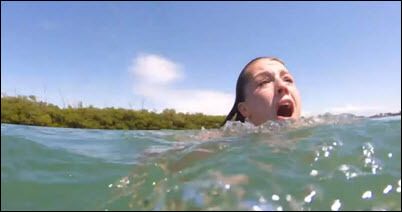 A MANATEE panics a swimmer.
NILE MONITOR LIZARDS eat cats, invade Florida.
A TODDLER fell into the Cheetah exhibit at the Cleveland Metroparks Zoo on Saturday.
THE SQUIRREL THREAT: I keep telling you.