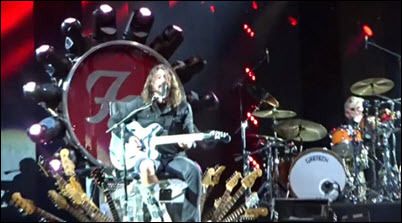 FOO FIGHTERS brought on Roger Taylor (Queen) and John Paul Jones (Led Zeppelin) for a cover of "Under Pressure."
CRAIG FINN is advance streaming Faith in the Future.
BEIRUT played live from The Cutting Room Studios in New York City.
FROTH played KEXP's Midday Show.
ULTIMATE PAINTING covers Townes Van Zandt and Eddie Cochran for Aquarium Drunkard.
DOM's "Champagne Blues" has an 80s synth-pop vibe.
THE GODFATHERS: "Birth, School, Work, Death." Post-Labor Day, school starting... we got the middle covered.
JUDY COLLINS talks preferring booze to acid with the Mamas & Papas.
BOB GELDOF offered to take in four Syrian refugee families immediately and give them shelter in his homes in Kent and London.
SHARON VAN ETTEN talks to MIMI PARKER of Low about being a mom and being in a rock band.
THE SPECIALS' trombonist, Rico Rodriguez, passed away at the age of 80. Jerry Dammers paid tribute.
WEEKEND BOX OFFICE: War Room ascended to top the chart with 12.6MM, edging out August champ Straight Outta Compton, which placed with 11.3MM. War Room is already profitable against a 3MM budget; Tri-Star and Affirm films made the smart move of launching their faith-based flick during the annual box office doldrums. The debut of A Walk in the Woods showed with 10.6MM over the holiday weekend, following a somewhat similar strategy of drawing older viewers to the not-ready-for-Oscarsbait before there was much competition. Mission: Impossible - Rogue Nation continues a leggy run with 9.3MM in the fourth slot, still looking to land somewhere around 550MM worldwide. The Transporter Refueled rounded out the Top Five with 9MM, which is below the last installment, but likely enough to profit worldwide given that they aren't paying Jason Statham.
JON HAMM & JENNIFER WESTFELDT split after 18 years together.
BEN AFFLECK & JENNIFER GARNER were spotted leaving family counseling, but are still divorcing.
ROBERT PATTINSON & FKA TWIGS haven't called off the engagement...yet.
MADONNA's next record deal may ride on her tour's success.
SUSAN SARANDON carried Timothy Leary's ashes in a Burning Man ceremony.
LIBERTY ROSS & JIMMY IOVINE are engaged.
JESSICA ALBA's Honest Company is being sued for deception.
JEAN DARLING, the cute blond-haired girl who appeared in dozens of Our Gang silent comedy shorts starting at age 4, has died. She was 93.
JUDY CARNE, best known for being the "Sock it to me!" girl on Rowan & Martin's Laugh-In in the '60s, died on Sept. 3, according to the Telegraph. She was 76.
MARTIN MILNER, who starred on TV's Adam-12 and Route 66, died Sunday night. He was 83. I remember him more for Sweet Smell of Success and Valley of the Dolls.
HELL'S CLUB: A dozen movies walk into a bar...
GITMO: The number of detainees freed from the U.S. Guantanamo detention camp who are suspected of "re-engaging" with militant groups overseas increased over the first six months of 2015, the Obama administration said on Thursday.
RUSSIA has sent a military advance team to Syria and is taking other steps the United States fears may signal that President Vladimir V. Putin is planning to vastly expand his military support for President Bashar al-Assad of Syria, administration officials said Friday.
A SENIOR IRANIAN COMMANDER vowed to "cut off [our] enemies' hands and fingers" should the Islamic Republic come under a military strike.
THE UNITED ARAB EMIRATES struck Houthi targets across Yemen, state news agency WAM said on Saturday, a day after at least 60 soldiers from a Saudi-led coalition, mostly Emiratis, were killed in an attack in central Yemen.
HOW WILL SYRIA's WAR END? Other civil wars suggest an answer.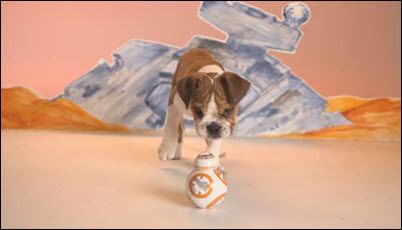 PUPPIES test out the new BB-8 Droid.
CATS...wait for it... may not look to their human overlords as their primary source of security and safety, the way dogs do.
A DOG lost in Yellowstone has been found 42 days later.
SIXTY THOUSAND ANTELOPES died in Four Days...and no one knows why.