WILCO covers Pavement's "Cut Your Hair." And the crowd goes wild.
JOY WILLIAMS is advance streaming Venus.
MATT POND PA is advance streaming The State Of Gold.
NEIL YOUNG is advance streaming The Monsanto Years.
THE VELVET TEEN is advance streaming All Is Illusory.
FOUR TET has digitally released Morning/Evening.
100 HOURS OF PROTEST MUSIC, streaming from NPR.
SPOON crashed a Spoon cover band's set in Maine.
DURAN DURAN drops "Pressure Off," ft. Janae Monáe and Chic guitarist Nile Rodgers.
MERCURY REV drops "The Queen of Swans." (on the Cocteaus' label, Bella Union)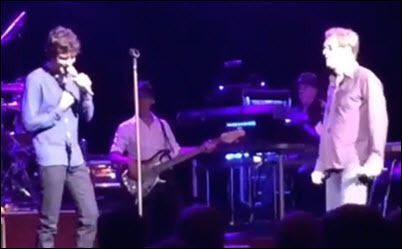 BRANDON FLOWERS joins HUEY LEWIS & THE NEWS for a soulful rendition of "Do You Believe In Love?" that might surpass the original.
EDDIE VAN HALEN is profiled by Chuck Klosterman and it's full of odd tidbits. The opening line: "Eddie Van Halen doesn't listen to music."
THE LIBERTINES: Carl Barat and Pete Doherty talk to NME about their reunion, Thailand and more.
GREGG ALLMAN talks to The Guardian about his later brother Duane, hearing Muddy Waters and Howlin' Wolf and starting up a new band.
THE GREATEST PROG ROCK ALBUMS, according to Rolling Stone.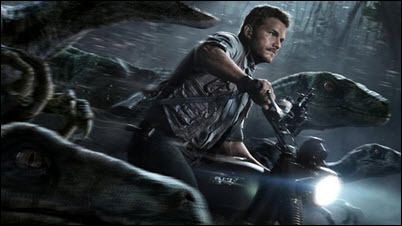 WEEKEND BOX OFFICE: Jurassic World repeats atop the chart with 102MM on a 51 percent drop. It will break the 400MM mark domestically tomorrow, and likely 450MM by the weekend; only four other films have made that much. It will also break a billion worldwide in that time. Pixar's Inside Out places with 91MM, but that's some second place! Analysts thought this would open somewhere around 60-65M; but near-unanimous good reviews and an "A" Cinemascore made this movie the biggest ever to not open at number one. Spy showed with 10.5MM on the leggy 33 percent drop one hopes to see from a comedy; it should make the extra 50MM it needs to profit on the big screen. San Andreas takes the fourth spot wit h8.2MM on a 24 percent drop, after taking a beating from Jurassic World's debut. The Rock will surely profit before the home market. The debut of Dope rounds out the Top 5 with 6MM, a bit less than the 8-10MM tracking numbers.
MILEY CYRUS is dating Victoria's Secret Angel Stella Maxwell, friends say.
KIM KARDASHIAN & KANYE WEST's second child will be a boy.
PRINCE HARRY has been busy spending his time with Doctor Who star Jenna Coleman.
CHRIS PRATT wants to be objectified more.
CHARLIZE THERON iced out SEAN PENN before breaking off their relationship.
JAKE LLOYD: The boyish Anakin Skywalker turns to the dark side in a crazy car chase.
WARREN SAPP has been named a suspect in a domestic violence investigation in Las Vegas.
PHIL AUSTIN, 74, the founding member of The Firesign Theater who created and voiced the wacky detective Nick Danger, died Friday in Fox Island, Wash.
ISLAMIC FUNDAMENTALISM is sharply increasing in influence in mosques and on the streets of France, Germany and Britain.
AFGHANISTAN: The Taliban splinters as ISIS makes inroads.
IRAN: The State Department said Iran's support for terrorism was "undiminished" in 2014, and the U.S. remains very concerned about the activities of Iran's Revolutionary Guards and its proxies in the Middle East. The nuke deal will be awesome.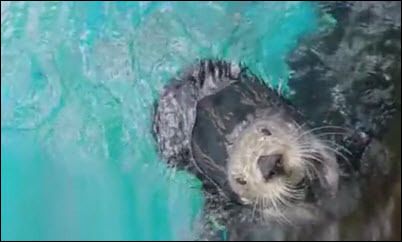 A SEA OTTER on Kiss-cam at the Oregon Zoo.
THE SQUIRREL THREAT: A militant rodent disrupted the Phillies-Cardinals game, attacked Chase Utley.
A RACCOON gets wasted in a beer distributorship.
A 150-LB TORTOISE had to be put down in California.