THE WEEKEND STARTS HERE:
...with the ELECTRIC LIGHT ORCHESTRA. Live at Fusion, circa 1976. Your set list includes: "Poker," "Nightrider," "Showdown," "Eldorado Overture," "Can't Get It Out Of My Head," " Poor Boy (The Greenwood)," "Illusions In G Major," "Strange Magic," "10538 Overture," "Do Ya," "Evil Woman," "Ma-Ma-Ma Belle," and "Roll Over Beethoven."
THE NEW PR0NOGRAPHERS, Live at the Brill Building, where a fair amount of America's most popular music was written.
THE JAYHAWKS stopped by The Current for a chat and mini-set.
TORI AMOS played World Cafe Live in Philadelphia.
ST PAUL & THE BROKEN BONES performed a rollicking set of live music for a crowd of WFUV Marquee members.
LUCINDA WILLIAMS offers "Protection" ahead of Down Where the Spirit Meets The Bone.
PARQUET COURTS & FUTURE PUNX drop a split single.
THE LAST SHADOW PUPPETS are "Standing Next to Me."
KAREN O talks to Pitchfork about the soundtrack of her life.
CANDI STATON talks to The Guardian about her legendary career.
THE MERCURY PRIZE nominations are out.
ELVIS COSTELLO & WEIRD AL YANKOVIC join The Who, R.E.M., Aerosmith, James Brown, Tom Jones & others as Simpsons action figures.
THE CUTOUT BIN: By popular demand, it's another special back-to-school edition streaming from the Pate page at the ol' HM.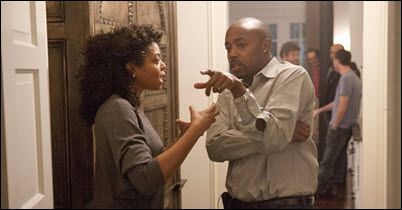 NOW SHOWING:This weekend's wide releases include: Dolphin Tale 2, which is currently scoring 73 percent on the ol' Tomatometer; No Good Deed, which was not screened for critics; and The Drop, which opens near-wide scoring 78 percent.
RAY RICE told NFL commissioner Roger Goodell on June 16 that he punched his then-fiancee in a casino elevator, four sources have told ESPN's "Outside the Lines," an assertion that contradicts Goodell's statement this week that "when we met with Ray Rice and his representatives, it was ambiguous about what actually happened."
KANYE WEST was taken to the hospital in Australia on Wednesday, but he's alright, as Kanye goes. He had a migraine.
JOAN RIVERS: Here's Melissa's eulogy. Also, Hugh Jackman told Jimmy Fallon that the late Joan Rivers had asked him to perform at her funeral, long before she passed away. The surgery clinic where Joan Rivers' heart stopped beating is calling BS on a report suggesting her death was caused by a biopsy that should have only been performed at a hospital.
KHLOE KARDASHIAN has called it quits with rapper French Montana ... because she still hasn't fully recovered from her disastrous breakup with Lamar Odom.
MARRED...WITH CHILDREN is getting...a spinoff.
THE UNITED KINGDOM: Defence Secretary Hammond said after consulting with his German counterpart that the UK will not be taking part in any airstrikes in Syria, as that was ruled out last year. The Prime Minister's office maintained, however, that regarding the use of air power and the like in Syria, "nothing has been ruled out," and said Hammond had been referring to strikes against the Assad regime.
FRANCE: Foreign Minister Fabius said France wants to participate in the airstrikes against the Islamic State in Syria. Yesterday France had expressed willingness to "participate, if necessary, in military air action" in Iraq.
GERMANY: Foreign Minister Steinmeier said Germany would not be participating in airstrikes against the Islamic State in Syria, and also said his country had not been asked to do so.
RUSSIA has warned that US air strikes against militants in Syria would be a "gross violation" of international law.
THE UNITED STATES signed up Arab allies on Thursday to a "coordinated military campaign" against Islamic State fighters, a major step in building regional support for President Barack Obama's plan to strike both sides of the Syrian-Iraqi frontier.
THE ISLAMIC STATE: A CIA spokesman says a new intelligence assessment estimates that the Islamic State group can muster between 20,000 and 31,500 fighters across Iraq and Syria, up from a previous figure of 10,000.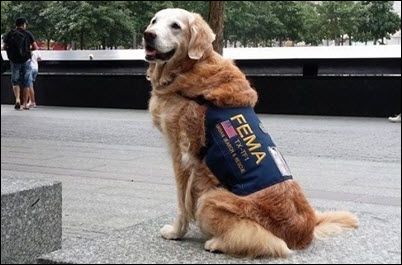 BRETAGNE is believed to be the last surviving search dog who worked at Ground Zero in New York City after the Sept. 11, 2001 terrorist attacks.
50 FROZEN CATS weren't the wrost thing found in a Greenacers, FL home.
THE SQUIRREL THREAT: A militant rodent made off with some students' drugs.
SIBLING RIVALRY Between Dogs.