THE WEEKEND STARTS HERE...
... with THE MINUTEMEN! San Pedro, California's greatest musical export took apart rock, jazz and funk and put the pieces back together in a jagged collage. They are caught here in an acoustic session for a cable-access show from Hollywood, circa 1985. Your setlist includes "The Meter Man," "Corona," "Themselves," "The Red And The Black" (Blue Öyster Cult), "Badges, "I Felt Like Gringo," "Time" (Richard Hell), "Green River" (Creedence Clearwater Revival), "Lost" (Meat Puppets), "Ack Ack Ack," "Ain't Talkin' Bout Love" "History Lesson Part II," "Tour Spiel" and "Little Man With A Gun In His Hand.
WILDHONEY advance streams their debut, Sleep Through It.
PANDA BEAR, Live at Brooklyn's Warsaw circa Spring 2014.
ALVVAYS stopped by World Cafe for a chat and mini-set.
PARQUET COURTS preview two tracks from Live At Third Man Records.
VETIVER drops "Current Carry," their first new song since 2011, ahead of Complete Strangers.
HURRY drops a single titled "Shake It Off," which is not a taylor Swift cover.
ARCTIC MONKEYS: "I Bet You Look Good On The Dance Floor." Their ferocious (Domino) debut.
BOB DYLAN gives his first interview in years...to AARP.
J MASCIS talks to Drowned In Sound about touring solo, making Tied To A Star, and the past and future Dinosaur Jr.
ROBERT FORSTER: The Go-Between talks to The Guardian about turning critic and which of his songs Ed Sheeran should cover.
THE SONICS are releasing their first album of new material since 1967.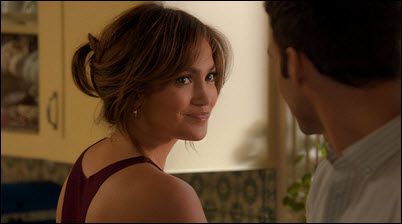 NOW SHOWING: This weekend's wide releases are Strange Magic, which is currently scoring 14 percent on the ol' Tomatometer; Mortdecai, which is scoring 10 percent; and The Boy Next Door, scoring 16 percent. Cake expands to 482 screens at 39 percent.
AMANDA BYNES won't be prosecuted for DUI ... but the arrest could still get her thrown in jail.
RACHAEL LEIGH COOK and Daniel Gillies tell E! News that they are pregnant with their second child.
HOPE SOLO, the American goalkeeper with a history of off-field problems, has been suspended by the U.S. Soccer Federation for 30 days and will miss the women's national team matches against France and England next month. Solo's husband Jerramy Stevens was driving a U.S. Soccer team van at the time of his DUI arrest Monday morning.
PAULA PATTON is being called to testify in the court battle over whether Robin Thicke ripped off "Blurred Lines" from Marvin Gaye.
SIMON PEGG has been set to co-write Star Trek 3.
FIFTY SHADES OF GREY is headed for a North American debut of at least 45 million over Valentine's Day and Presidents Day weekend, according to early tracking.
MARTIN SCORSESE's partly finished documentary about Bill Clinton — which once seemed likely to be released as Hillary Rodham Clinton was navigating a presidential run — has stalled over disagreements about control, people briefed on the project said.
TOM BRADY gave a presser about his deflated balls at the AFC Championship.
UKRAINE: Fighting in eastern Ukraine is fiercer than ever in some locations, NATO's top commander in Europe said Thursday — adding that the weapons systems seen now in the region have in the past heralded a fresh incursion by Russian troops.
SAUDI ARABIA: Abdullah bin Abdul Aziz, the sixth king of Saudi Arabia, who came to the throne in old age and earned a reputation as a cautious reformer even as the Arab Spring revolts toppled heads of state and Islamic State militants threatened the Muslim establishment that he represented, died on Friday, according to a statement on state television. He was 90.
YEMEN's President resigned Thursday night shortly after his prime minister and the Cabinet stepped down: seismic changes in the country's political scene that come just one day after the government and Houthi rebels struck a tentative peace deal meant to end days of turmoil.
JOSIE THE GOLDEN watches a viral dog video.
ROO, a two-legged dog, makes like a kangaroo.
MITTENS THE CAT is undergoing gender assignment surgery.
DON'T SWIM BEHIND A WHALE: The More You Know.