THE WEEKEND STARTS HERE:
... with XTC! Live on Rockpalast, February 10, 1982. Your setlist includes: "Respectable Street" (still one of my faves), "Towers of London," "Runaways," "Jason and the Argonauts," "Burning With Optimism's Flames," "Snowman," "Ball And Chain," "Sgt. Rock (Is Going to Help Me)," "No Thugs In Our House" (another fave), "Senses Working Overtime" (ditto), "Making Plans For Nigel," "Living Through Another Cuba," "Generals and Majors," "Real By Reel," and "Life Begins At The Hop."
ELVIS DEPRESSEDLY advance streams New Alhambra.
KING GIZZARD & THE WIZARD LIZARD advance stream the Quarters EP.
JOSE GONZALEZ stopped by Morning Becomes Eclectic for a session.
ALL SONGS CONSIDERED: Nine Creative Musicians You Should Know (tho regular Pate visitors should know Django Django already).
SHARON VAN ETTEN drops "Just Like Blood," ahead of her upcoming EP, I Don't Want To Let You Down.
TAME IMPALA drops "Eventually" ahead of Currents.
SIR PAUL McCARTNEY: "Birthday."
THE WHO: Pete Townshend talks reunions, foreign policy, Bob Dylan, Led Zep, Spotify, and more at Rolling Stone.
B.B. KING's daughter goes to court against his manager.
PAUL WELLER picks his top 13 albums at The Quietus.
THE COMPLETE 4AD STORY: An oral history. (Thx, Frank Yang.)
PRINCE will play a "Rally 4 Peace" concert in Baltimore this Sunday.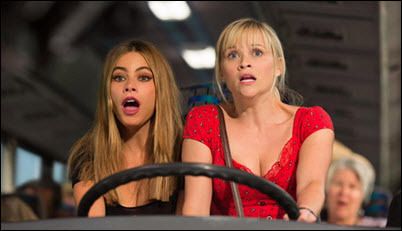 NOW SHOWING: This weekend's wide releases include Hot Pursuit, which is currently scoring 7 percent on the ol' Tomatometer; and The D Train, scoring 44 percent.
CAPTAIN AMERICA: CIVIL WAR adds the Black Panther and Ant-Man. Is it too much of a good thing?
ADAM LEVINE was sugar-bombed before performing on Kimmel.
LINDSAY LOHAN hasn't done her community service hours. Again.
THE MINDY PROJECT is moving to Hulu.
CHRIS BROWN came home to a a possibly nutty woman sleeping in his bed.
JAMES FRANCO writes in the Washington Post about his days working at McDonald's, and using fake accents when he took orders to practice for acting class.
THE HATEFUL EIGHT: Entertainment Weekly has a preview of Quentin Tarantino's next film.
SAUDI ARABIA considers nuclear weapons to counter-balance Iran. Boy, no one saw that coming.
THE UNITED STATES will re-engage with Gulf State allies at a summit next week on a proposal for a common ballistic missile defense system that could act as a deterrent to a potentially nuclear armed Iran.
IRAN welcomes war with the United States.
IRAQI security forces are "all but cut off" at the Baiji oil refinery by ISIS and now only control about 20 percent of the facility.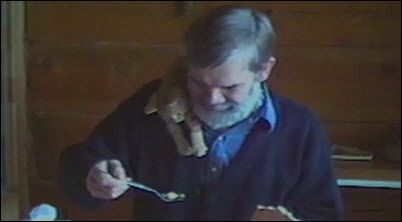 CATS KNOCKING STUFF OVER: A supercut.
3500 BIRDS died at the Ivanpah solar energy plant in its first year of operation.
PIGS are trained for diving in China.
A NEW PENIS WORM has been discovered by scientists.