THE EASTER WEEKEND STARTS HERE:
... with THE B-52s! Live at the Capitol Theater, circa 1980. Your setlist includes: Lava, Give Me Back My Man, 6060-842, Devil In My Car, 52 Girls, Quiche Lorraine, Dirty Back Road, Private Idaho, Strobe Light, Runnin' Around, Rock Lobster, Dance This Mess Around, Planet Claire, Party Out Of Bounds, Downtown, and 53 Miles West Of Venus.
LAURA MARLING does an Aquarium Drunkard Session.
HOUNDMOUTH played Hill Country Live.
WALK THE MOON stopped by The Current for a chat and mini-set.
SHANA FALANA advance streams Set Your Lightning Fire Free.
THE NATIONAL drops a surprise single, "Sunshine On My Back", ft. Sharon Van Etten.
THE ROLLING STONES share an acoustic version of "Wild Horses" from the Sticky Fingers reissue.
MURRAY HEAD: "One Night In Bangkok." Mostly for the sheer 80s cheesiness, but also because today this is a blog with everything, including Yul Brynner.
JARVIS COCKER & IGGY POP talk music, Miami and Marxism. There are footnotes.
WAXAHATCHEE: Katie Crutchfield gets a lengthy profile from Pitchfork.
JOLIE HOLLAND talks to Nylon about the past ten years of musical growth, feminism, and that time St. Vincent gave her a shout out at the Grammys.
DAVID BOWIE is working on a stage show based on The Man Who Fell to Earth. With new songs.
STEVEN TYLER announced he's making a country album.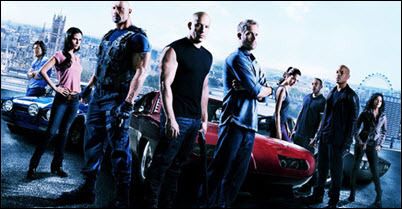 FURIOUS 7 is this weekend's sole wide release, scoring 81 percent on the ol' Tomatometer.
ROBERT PATTINSON & FKA TWIGS are engaged.
WILL FARRELL & KRISTEN WIIG have teamed for a top secret Lifetime movie called A Deadly Adoption.
GWYNETH PALTROW & CHRIS MARTIN are spending a family vacation together with their kids, almost a year to the day of their "conscious uncoupling."
JEREMY RENNER was finally able to put an end to the weirdest custody/support battle in recent memory.
FULL HOUSE: A reunion/reboot may be headed to Netflix.
THE AVENGERS: AGE OF ULTRON now lists Linda Cardellini and Julie Delpy in mystery roles.
WHY IS THIS SATURDAY DIFFERENT FROM ALL OTHER DAYS? Because ABC has its annual showing of The Ten Commandments, a grand spectacle featuring acting from Edward G. Robinson and Anne Baxter that is so over-the-top that Yul Brynner starts to look good by comparison. And while Robinson's Dathan never actually spoke the line "Where's your Messiah now?" in the movie, it -- like "Play It Again, Sam" (not spoken in Casablanca) -- has become part of a part of our culture. The line actually comes from Billy Crystal, originally a bit from the Oscars, iirc. It later turned up o­n The Simpsons, with Chief Wiggum playing Dathan to Ned Flanders' Moses.
IRAN and and six world powers have agreed on the outlines of an understanding that would open the path to a final phase of nuclear negotiations but are in a dispute over how much to make public, officials told The Associated Press Thursday. The one-year breakout time under discussion may not be sufficient to detect and reverse Iranian violations. And any enforcement depends on Vladmir Putin.
IRAQ: The US military continues to launch airstrikes in Tikrit against the Islamic State despite the presence of Iranian-backed Shiite militias.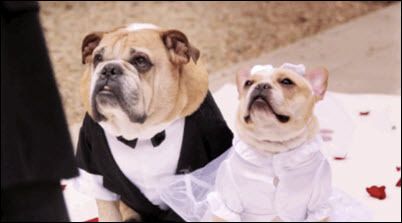 JOHN LEGEND officiated and sang at a dog wedding.
MICHAEL JACKSON's ALLIGATORS and CROCODILE boiled to death in Oaklahoma.
THE WASHINGTON POST's annual Peeps dioramas.
THE SQUIRREL THREAT: 20 percent cannot be killed.