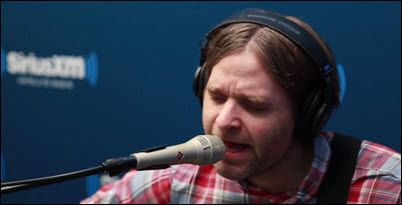 BEN GIBBARD covers Guided By Voices' "Tractor Rape Chain."
THE MOUNTAIN GOATS advance stream Beat The Champ.
WAXAHATCHEE advance streams Ivy Tripp.
JESSIE BAYLIN advance streams Dark Place.
SAY LOU LOU advance streams Lucid Dreaming.
HARRY NILSSON: "Everybody's Talking" on Swedish TV, circa 1969.

SUFJAN STEVENS talks to Dave Eggers about how difficult his new LP was to make, his dysfunctional childhood and how playing the songs live will be a joyful relief.

THE ALABAMA SHAKES: From small-town bar band to titans of rock.

NORMAN GREENBAUMbest known for his 1969 hit "Spirit in the Sky," was critically injured Saturday in a crash west of Santa Rosa.

JOHN RENBOURN, a founding member of the English folk group Pentangle, has died. He was 70 years old.
WEEKEND BOX OFFICE: Home tops the chart with 54MM (and a strong 47MM in overseas markets), but whether it has legs sufficient to stop DreamWorks Animation's very hit-and-miss track record remains to be seen. Get Hard placed with 24.6MM --near the top end of Will Farrell's and Kevin Hart's openings --but poor reviews and a "B" Cinemscore may raise an issue on the seemingly large marketing budget. Insurgent showed with 22MM --that 58 percent drop from its opening was probably not shocking, given that LionsGate has put itsmarketing focus on overseas markets, where it hastaken in 93MM, a bit more than the 86MM domestic. Cinderella tales the fourth slot with 17.5MM on a 50 percent drop; Home likely ate into this audience, but the film is probably closing in on profit, if it hasn't profited already. It Follows rounds out the Top Five with 4MM -- not bad against a 2MM budget and limited marketing after the decision was made to take this well-reviewed horror pic to wide release instead of VOD.
BILL COSBY: Two more women came forward on Friday accusing the veteran comedian of drugging and sexually assaulting them decades ago, when they were in their teens.
MARIAH CAREY & BRETT RATNER are an item, apparently.
DESTINY'S CHILD reunited at the Gospel Music Awards.
TOM BRADY cliff-dives.
DREA DeMATEO (The Sopranos) was among scores of New Yorkers left homeless after a gas explosion sparked an inferno that destroyed four apartment buildings along Second Ave. in the East Village.
SAM WORTHINGTON and his wife Lara Bingle have welcomed their first child.
NOAH BAUMBACH: The writer-director tells Vulture about the prized possessions in his personal music collection, and what movie soundtrack makes him cry: "I would no longer come to me to find out what the best new music is, as much as it pains me to say that."
SPECTRE: The next Bond film has a teaser trailer online.
TERMINATOR: GENISYS also has a British teaser trailer online...revealing J.K. Simmons as the psychologist.
THE ISLAMIC STATE did not actually invade Luke Skywalker's home, clarifying prior reports.
IRAN has failed to cooperate with a United Nations probe into whether it tried to build atomic weapons in the past, say people close to the current nuke negotiations.
IRAQ Inches Toward a Three-Way Split?
AMNESTY INTERNATIONAL said Palestinian rocket fire during the 2014 summer war in Gaza had killed more civilians in the Gaza Strip than in Israel. Such deadly attacks on civilians on both sides constituted "a war crime," it said.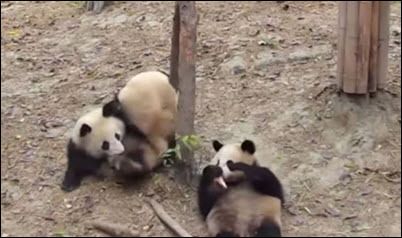 A PANDA tumples from his tree into his fellow pandas.
MONSTER FISH clamps onto a man's arm.
A GOOSE is to blame for an power outage that left more than 300 customers in Boise without power Friday morning. Undoubtedly planned by squirrels.
A TORTOISE gets a sporty red shell from a 3-D printer.