FOXYGEN blows away Letterman with their TV debut, a hot, big band version of "How Can You Really."
SLEATER-KINNEY advance streams No Cities To Love.
BELLE & SEBASTIAN advance streams Girls In Peacetime Want To Dance.
VIET CONG advance streams their self-titled full-length debut.
SHARON JONES & THE DAP-KINGS drop a new song, "Little Boys With Shiny Toys," and oh yes.
NICK CAVE covers Leonard Cohen's "Avalanche," for Starz's Black Sails.
JENS LEKMAN drops his weekly "Postcard No. 2."
RYLEY WALKER drops "Primrose Green", the title track from his upcoming second album, which rolls out several guitar styles at once.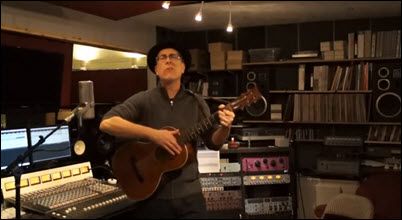 JON PRATT: The Claude Pate frontman fingerpicks through "Another Day Won't Hurt a Thing." Word has it 2015 will bring more such video.


KIM GORDON's book tour will feature interviews conducted by Carrie Brownstein, Jon Wurster, Aimee Mann,Bruce Pavitt, and more.

SLY STONE: The Original Rhythm King.

NEIL PEART talked Gene Krupa, Keith Moon and more during NPR's Beat Week.

BAND REUNIONS Glide wants to see.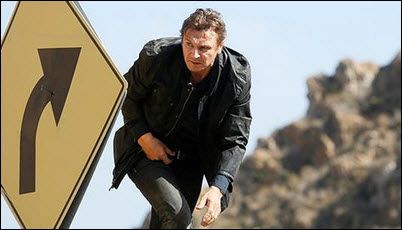 WEEKEND BOX OFFICE: Taken 3 tops the chart with 40 million, well ahead of its 30 million tracking number. It will comeclose to beakeneven domestically, and likely clean up world wide (foreign receipts are already 51 million). Selma places with 11 million, and will likely do well on the MLK Jr Day weekend. And if it becomes an awards darling--as seems likely--could end up profitable. Into The Woods shows with 9.8 million and is close to beakeven in worldwide receipts. The Hobbit: The Battle of the Five Armies takes the fourth slot with 9.4 million on s steep 57 percent drop --but it already has 781.8 million in the bank. Unbroken rounds out the Top 5 with 8.4 million on a 54 percent drop, but it's approaching breakeven as it rolls out overseas. Below the fold, The Imitation Game creeps into the sixth slot on a 2 percent drop: some Golden Globes would be a boost for the biopic.
INHERENT VICE, I'm sorry to report, may be my least favorite Paul Thomas Anderson film. This adaptation of a Thomas Pynchon novel looked to be a cross bewtween The Big Lebowski andThe Big Sleep, and ends up being as confusing as the latter with much less charm than the former. In fact, reading the reviews (after forming my opinion), the good reviews essentially advise people to ignore the plot, presumably because it's not completely comprehensible and goes on for about 2 1/2 hours. That sort of advice might cut it if the characters were particularly compelling, but they're not, even though Joaquin Phoenix, Josh Brolin and Katherine Waterston in particular give fine performances. But the actors can only work with the script they have, which gives us little about them in which to invest. Instea, PTA serves up a seriocomic look at California the early 1970, with some side shots at the conventions of film noir--both of which have beenn done better in other movies.
THE GOLDEN GLOBES went to these folks.
JIMMY FALLON could've dated Nicole Kidman, but he blew it.
BILL COSBY joked openly about the rape allegations against him.
JEFF GOLDBLUM and his wife, contortionist and aerialist Emilie Livingston, are expecting their first child.
BRADGELINA were officially husband and wife long before they tied the knot last summer, she recently revealed to Italian magazine Io Donna.
WET HOT AMERICAN SUMMER is headed to Netflix as a miniseries featuring the original cast.
TAYLOR NEGRON, comedian and actor (and cousin of Three Dog Night's Chuck Negron), dies at 57 from cancer.
FRANCE: Hundreds of thousands of people joined world leaders on the streets of Paris on Sunday for a rally and march under extraordinary security after a series of terrorist attacks in the city. Among the world leaders to attend the rally in Paris on Sunday were the prime ministers of Britain, Denmark, Poland and Spain; US Ambassador Hartley was the only high-ranking American official to participate in the Paris rally. French law enforcement officers have been told to erase their social media presence and to carry their weapons at all times because terror sleeper cells have been activated over the last 24 hours in the country. French security services are likely to face intense pressure to explain how known militants — including one trained by an al-Qaeda affiliate in Yemen — faced no apparent scrutiny before they launched this week's terrorist attacks in Paris, including the daytime assault on a a satirical newspaper, a long-declared Islamist target.
GERMANY: A German tabloid that paid tribute to those killed at Charlie Hebdo by reprinting cartoons from the French satirical paper mocking the Prophet Mohammed was firebombed Sunday, police said.
SAUDIA ARABIA: A blogger has been publicly flogged after being convicted of cybercrime and insulting Islam, reports say.
EGYPT's president opened the new year with a dramatic call for a "revolution" in Islam to reform interpretations of the faith entrenched for hundreds of years, which he said have made the Muslim world a source of "destruction" and pitted it against the rest of the world.
NIGERIA: Boko Haram killed as many as 2000 people in five days in the town of Baga. The terror group's territory now rivals that held by the Islamic State.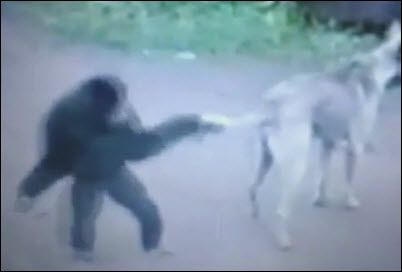 PRIMATE vs CANINE: Who you got?

A BALD EAGLE rescued by a nature photographer from central Illinois has recovered and been released to the wild, but the man credited with saving him faces misdemeanor charges of interfering with wildlife.

A MAN allegedly hunted down and killed a crocodile he believes ate his pregnant wife.


CAMELS how have lycra racing outfits.