THE WEEKEND STARTS HERE:
...with OTIS REDDING & FRIENDS! Circa 1967, this review includes Booker T & The MGs ("Green Onions"), The Mar-Keys ("Philly Dog"), Arthur Conley ("Sweet Soul Music"), Eddie Floyd ("Raise Your Hand"), Sam and Dave ("You Don't Know Like I Know," "Soothe Me," and "Hold On, I'm Coming"), the Mar-Keys ("Philly Dog" and "Last Night") and a barnstorming, five-song set by Otis Redding that includes "Fa-Fa-Fa-Fa-Fa (Sad Song)," "My Girl," "Shake," "(I Can't Get No) Satisfaction," and "Try A Little Tenderness." And yeah, that's Donald "Duck" Dunn on bass behind Otis.
CONOR OBERST & DAWES played a mini-set together on The Current.
JOHN GRANT played a set at Rockwood Music Hall for WFUV.
ST. LUCIA stopped by WFUV's Studio A to perform a couple of songs from When the Night.
JESSICA LEA MAYFIELD performs in the WNYC Soundcheck studio.
TOM PETTY & THE HEARTBREAKERS return with "American Dream Plan B" ahead of Hypnotic Eye.
LOS CAMPESINOS! drop "Little Mouth" for the movie Benny And Jolene.
FREE: "All Right Now." Wouldn't be Summer without it.
SPOON: Britt Daniel and Jim Eno talk to All Songs Considered about their upcoming LP.
THE KLAXONS: Jamie Reynolds talks to The Guardian about New Rave and a new album.
THE BEASTIE BOYS take a 1.7 million dollar Monster Energy drink.
GARY GLITTER has been charged with eight more sexual offenses, all of which involve girls who were between 12 and 14 years of age, and all of which were allegedly committed between 1977 and 1980.
CUTOUT BIN: From the Doors to the Old 97s, from the Georgia Satelittes to Bananarama, from REM to Jimi Hendrix,plus the Clash, Clarence Carter, Jimmy Page, the Beatles and more -- this Friday's fortuitous finds are streaming from the Pate page at the ol' HM.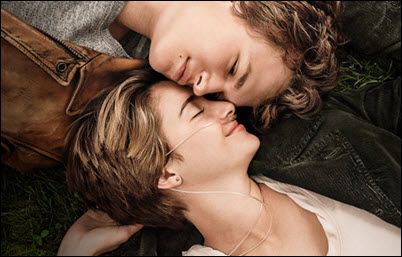 NOW SHOWING: This weekend's wide releases are: The Fault In Our Stars, which is currently scoring 79 percent on the ol' Tomatometer; and Edge of Tomorrow, which is scoring 89 percent. Chef expands wide at 88 percent.
JUSTIN BIEBER apologized yet again for another racist video. Did TMZ blackmail Bieber with it?
LEONARDO DiCAPRIO refused to be filmed for Keeping Up With the Kardashians.
ROSAMUND PIKE is expecting her second child with Robie Uniacke.
D-DAY: The anniversary of the invasion ofNormandy is here, now with color footage.
UKRAINE: Conflicting accounts emerged Wednesday from heightened fighting in eastern Ukraine, with a Ukrainian government official claiming forces loyal to Kiev had inflicted heavy losses on separatists and a pro-Russia official boasting that militants had downed government jets and helicopters.
VENEZUELA: A Venezuelan judge has ordered opposition leader Leopoldo Lopez to stand trial on charges of instigating violence at an anti-government protest in February.
NIGERIA: Hundreds of people were killed in raids by Boko Haram Islamic militants in northeast Nigeria's Borno state, on the border with Cameroon, with some sources putting the death toll at 400 to 500.
LIBYAN National Army forces leader Khalid Haftar survived a suicide bombing at his headquarters yesterday that slightly injured him; he said he is well and that "there will be a strong response" to the attack.
IRAN: Speaking from a stage decorated with a banner proclaiming "America cannot do a damn thing," Iran's supreme leader on Wednesday asserted that the Obama administration had taken the option of military intervention to resolve conflicts off the table.
WHEN KITTEN ATTACKS: Let's go to the Vine.
IRANIAN GOAT on a motorbike.
BAO BAO the PANDA turned down a wedding invitation.
CAPYBARAS, TURTLES & DUCKS, sleeping together.... mass hysteria!