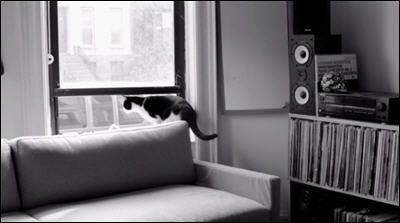 PARQUET COURTS' video for "Sunbathing Animal" pays tribute to the Replacements' legendary clip for "Bastards Of Young."
LIVE FOREVER: The Rise and Fall of Britpop.
HOWLIN' RAIN advance streams Live Rain.
EX-CULT advance streams Midnight Passenger.
RODNEY CROWELL streams Tarpaper Sky.
SOUNDGARDEN shares the demo for "Superunknown."
COURTNEY LOVE drops "You Know My Name" as a single.
SIMON & GARFUNKEL, like Christopher Columbus and the cast of Easy Rider, look for "America."
STEPHEN MALKMUS talks to The Rumpus lying on his back looking up at the ceiling or with eyes closed. (Thx, LHB.)
OASIS: Stereogum excerpts the forthcoming the Definitely Maybe 33⅓ book.
ALLEN TOUSSAINT: A living legend talks to The Quietus about his long career, increasingly busy schedule, Prof Longhair,and more.
SWERVEDRIVER is interviewed by The 405. (Thx, Frank Yang.)
LUPITA NYONG'O: The Oscar-winning actress from 12 Years A Slave is People magazine's Most Beautiful.
JODIE FOSTER wed photographer Alexandra Hedison over the weekend after dating for almost a year.
CHRIS BROWN's Washington DC assault trial has been put on hold for several months.
BACHELORETTE contestant Eric Hill, who was severely injured in a paragliding accident on Sunday, has died.
KATY PERRY left children in tears at a recent birthday party.
ALICIA SILVERSTONE: From Clueless to Clueless.
FLASH GORDON could be rocketing back to the big screen. Ahh-ahh!
UKRAINE: A contingent of US Army paratroopers arrived in Poland on Wednesday, the first of what will be a "persistent presence" of US troops as the crisis in nearby Ukraine continues to unfold.
VENEZUELA: Fifteen years of socialist rule and an acute economic crisis is catching up with Venezuela's shopping malls, once impenetrable oases of consumerism where rich and poor alike sought refuge from crime-ridden streets.
PALESTINIAN TERRITORIES: Rival factions Hamas and Fatah announced plans to form a unity government in the next five weeks. US officials warned that the new government must recognize Israel and renounce violence, two conditions Hamas has never accepted.
TURKEY: Prime Minister Erdogan confirmed that Turkey sent a convoy to protect the tomb of Suleyman Shah, a tiny piece of Turkish territory inside Syria's province of Aleppo. Turkey reportedly deployed six tanks and 12 armored vehicles within 200 meters of positions held by the Islamic State of Iraq and the Sham.
THE UNITED KINGDOM: Former prime minister Tony Blair gave a wide-ranging address in which he called rising Islamist extremism the most pressing challenge of the current age, and said Western countries must face the core ideological issue, "take sides," and support pluralistic societies in the growing battle against those who seek to impose a "closed-minded" Islamist polity. His speech drew considerable comment from international quarters.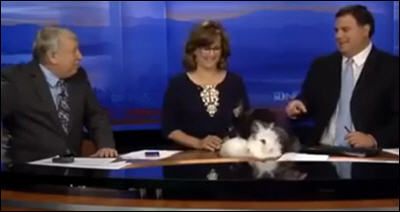 RABBITS do what rabbits are known for on an Easter telecast.
WHEN A DUCK ATTACKS: A woman visiting her mother in Oregon is suing her neighbor, seeking 275K for pain, suffering and other damages she says were inflicted when a pet duck ambushed her for no apparent reason.
THE ASTONISHING X-RATS: Mutants too smart to trap.