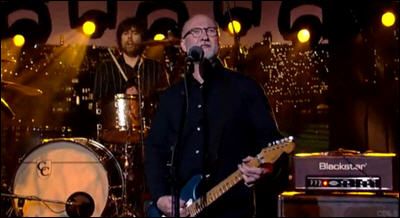 BOB MOULD played "See A Little Light" at the Ed Sullivan Theater to promote Workbook 25.
KEVIN DREW (Broken Social Scene) advance streams Darlings.
THE WAR ON DRUGS advance streams Lost in the Dream.
PERFECTPUSSY advance streams Say Yes to Love.
SISYPHUS: Sufjan Stevens, Son Lux, and Serengeti are streaming their debut LP.
ARCADE FIRE covers Prince's "Controversy."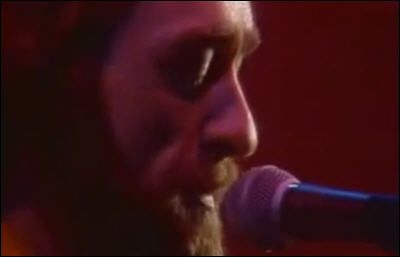 DAVE MASON: "We Just Disagree."
THURSTON MOORE does not like bad press.
ELBOW: Guy Garvey and bassist Pete Turner talk to Weekend Edition about the making of he Take Off and Landing of Everything.
DE LA SOUL's long, strange copyright tangle.
LYDIA LOVELESS is profiled by PopMatters.
WEEKEND BOX OFFICE: 300: Rise of an Empire tops the chart with 45 million. The good news is that this was slightly better than studio projections. The bad news is that 45 million is against a 110 million budget, while the original had a 70.9 million debut against a 60 million budget. A sequel to a hit should open bigger, not dramatically smaller. This one likely has to gross 300 million worldwide to profit; and will likely make just about that amount. Mr Peabody and Sherman placed with 32.5 million against a 140 million budget; even with another 40 million in overseas grosses already, this looks like a risk which may not pay off. Family movies can be leggy, but Mr Peabody faces the Muppets two weekends hence. Non-Stop shows with 15.4 million on an okay 47 percent drop; Neeson's latest has grossed 72 million world wide so far against a 50 million budget. The Lego Movie drops to the fourth slot under pressure from Mr Peabody, but takes in another 11 million for a worldwide total of 360.4 million against a 60 million budget. Son Of God rounds out the Top 5 with 10 million on a 61 percent drop; given that most of it was taken from a mini-series and had its 22 million budget, that 41.4 million total likely looks pretty good.
STACY KEIBLER married tech entrepreneur Jared Pobre in an intimate sunset ceremony on a beach in Mexico on Saturday.
JUSTIN BIEBER & SELENA GOMEZ, after swearing each other off, may be a couple again, or at least dance partners.
CHARLIE SHEEN's no-shows are delaying Anger Management production. Was only a matter of time, yes?
CHRISTIAN BALE and wife Sandra "Sibi" Bale are expecting their second child.
SCARLETT JOHANSSON's preganancy was reportedly a welcome surprise.
KESHA has dropped the $ from her name, post-rehab.
JOHNNY CARSON reportedly has a sex tape.
UKRAINE: Oligarchs complain the new bosses may be the same as the old ones. They'll likely be an improvement, but how much of one remains an open question.
SAUDI ARABIA declared the Muslim Brotherhood to be a terrorist organization on Friday, piling more misery on the organization as it staggers from a vicious crackdown in Egypt.
LEBANON: The Al Nusrah Front in Lebanon claimed that Shiite members of the Lebanese Army are fighting in Syria alongside regime forces.
EGYPT: An official said that an Iranian arms shipment recently intercepted by Israel in the Red Sea was destined for militants in the Sinai or Gaza.
IRAQ: An Islamic State of Iraq and the Sham suicide bomber killed 47 people and wounded 125 more in an attack at a checkpoint in Hillah.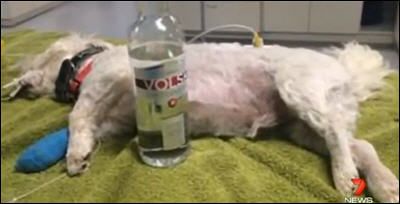 POISONED PUPPY saved by miracle vodka.
GRUMPIEST CAT finds an adopted home.
OVER 1700 EXOTIC PETS have been placed in new homes by the Florida Fish and Wildlife Conservation Commission.
A BULLDOG adopts a littler of kittens... mass hysteria!