THE CINCO DE MAYO WEEKEND STARTS HERE:
...with LOS LOBOS: "I Got Loaded" (with an added snippet of "Turn On Your Lovelight") from their fabulous first full-lengther, How Will the Wolf Survive? "Don't Worry Baby," "Evangeline," "Our Last Night," and "A Matter of Time" were on that album, too.
PEE WEE HERMAN: "Tequila." Obvs.
HERB ALPERT & THE TIJUANA BRASS: Rare video of "A Taste of Honey" from 1967.
CHEAP TRICK brings you the Mariachi mash-up of "Surrender."
JIMMY BUFFETT: Margaritaville. Obvs.
LIZ PHAIR: "Cinco de Mayo." Obvs.
LAURA MARLING talks to The Observer about lyrics, love, her new album and why she decided to move from London to L.A.
JOE BOYD spoke recently with Rolling Stone about Nick Drake's legacy, the similarities between Lucinda Williams and Drake and why he doesn't see there ever being a Nick Drake biopic.
SAVAGES get the big feature treatment at Pitchfork.
THE 100 MOST UNDERRATED INDIE SONGS, according to Mandatory.
CUTOUT BIN: From Cheap Trick to The Church, from Johnny Cash to Taco, from Fountains of Wayne to Frank Zappa, plus Guided By Voices, Humble Pie, James Brown, The Smiths and more -- this Friday's fortuitous finds are streaming from the Pate page at the ol' HM.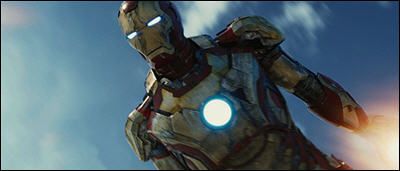 IRON MAN 3 is this weekend's sole wide release, scoring 83 percent on the ol' Tomatometer... and rightly so. It's not quite the sheer Summer box office delight The Avengers delivered, but better than the Stark sequel that was overstuffed to pave the way for The Avengers. Back on his own (sort of), this is Tony Tony Tony, which is to say Robert Downey Jr at his Downiest, thanks in part to director / co-writer Shane Black, who was previously responsible for the very Downey Kiss Kiss Bang Bang (Black takes the chair from Jon Favreau, who nonethless reprises his role as Happy Hogan here). Downey and Black again demonstrate a remarkable ability to balance the glib with the humainty, this time accomplishing it within the Marvel Universe's unique blend of the epic and absurd. The Iron Man movies have previously borrowed some elements from the Extremis reboot in the comic book, starting with the nifty relocation of the origin from Vietnam to Afghanistan. IM3 lifts much more from Extremis, albeit with some twists to pump of the comedy and the action. Ten-year-old comic book geek me would be dismayed with the treatment of the Mandarin (Irona Man's primary nemesis) in this flick, but middle-aged me smiled and let it drop, particularly because the script allows the great Ben Kingsley to really play. Rebecca Hall and Guy Pierce also have fun with their roles as Maya Hansen and Aldrich Killian (both of whom figured in the Extremis books). Post-Avengers, should you stay to the end of the credits? Yes. Should you linger even a little longer than that? Yes again.
REESE WITHERSPOON pleaded no contest to disorderly conduct. Frankly, the crazytown arrest video speaks for itself.
LINDSAY LOHAN violated her rehab deal and checked into a different facility that is reportedly unlicensed.
CHRIS KELLY: The Krs Kross rapper's untimely death may involve cocaine and heroin.
KIERA KNIGHTLEY will reportedly wed Klaxons keyboardist James Righton in France this weekend.
GWYNETH PALTROW cops to the occasional marital problems.
FHM's 100 SEXIEST WOMEN OF 2013: Mila Kunis tops the list.
SYRIA: Government forces launched intense assaults against rebel forces in Homs and Deir al Zour.
IRAN: The Basij force of Iran's Revolutionary Guard has said in a statement posted by Iranian news outlets that several of its websites have come under cyberattack.
IRAQ: The UN said that more people were killed in April than in any month since 2008.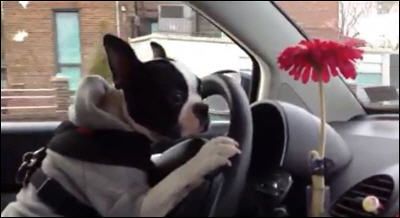 MAX THE DOG goes viral by driving thru Brooklyn.
GEMUNU THE ELEPHANT ambushes wildlife travelers for food.
A MYSTERY MARSUPIAL sparked a police hunt in Lancashire.
JACK THE CATTLE DOG has mad balancing skills.