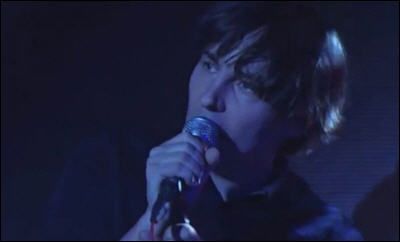 PHOENIX plays "Entertainment," "Trying To Be Cool," "Drakkar Noir," and "Chloroform" on Kimmel.
IGGY & THE STOOGES advance stream Ready To Die.
DEERHUNTER advance streams Monomania.
LUCIUS stopped by WNYC Soundcheck for an in-studio session and interview.
THE CAVE SINGERS perform for the first time in the KEXP studio as a four-piece, complimenting their expanded sound with bass and flute.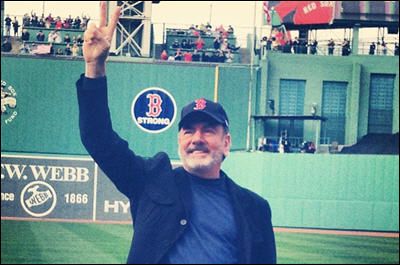 NEIL DIAMOND gave a live performance of "Sweet Caroline," in the eighth inningof the first Red Sox home game since the Boston Marathon bombing.
GAME THEORY: The Greatest Unknown 80s Band. (Thx, Charlie Vanek.)
STORM THORGERSON, the co-founder of the UK design firm Hipgnosis, known for designing cover art for Pink Floyd, Led Zeppelin, AC/DC, Black Sabbath, Genesis and Peter Gabriel, 10cc, Alan Parsons, and many others, died at the age of 69.
WILLIE NELSON will play a concert on April 28 to benefit the West Volunteer Fire Department in the wake of the fertilizer plant explosions in West, Texas, near his hometown, which killed at least 13 people, including five volunteer firefighters, and injured 200.
THE 10 BEST YEAH YEAH YEAHS SONGS, according to Paste.
WEEKEND BOX OFFICE: Oblivion tops the chart with 38.2 million -- and already has another 112 million in foreign markets, ensuring profit on a 120 million production budget, even after marketing costs are tacked on. It's good news for Cruise, coming off flops like Rock of Ages and Jack Reacher. But its a far cry from Cruise's peak performance in the 80s and 90s, and may not be particularly leggy as the summer blockbusters roll out earlier every year. 42, otoh, places with 18 million on a leggy 34 percent drop. It's already turning a profit domestically, which is crucial, given the limited appeal of baseball elsewhere. The Croods show again, with another 9.5 million and a sequel announcment.Scary Movie V drops 56 percent to the fourth slot with 6.3 million and 22.9 million against a 20 million budget. G.I. Joe: Retaliation rounds out theTop 5 with 5.8 million and has a global total exceeding the original -- which ain't bad for a movie that required reshoots and a 3-D conversion to deem it marketable by the studio. Below the fold, the expansion of The Place Beyond the Pines lands it at No. 6, with 4.7 million and 11.5 million total against a 15 million budget.
OBLIVION gets points in my book for not being a sequel or reboot -- but not that many points, given the frequency with which it borrows from earlier, better sci-fi flicks. Tom Cruise is not called upon to play crazy stuntman here, for the most part (which may account for the film's lukewarm B- Cinemascore from audiences). He's nicely flanked by Olga Kurylenko and Andrea Riseborough, who curiously get more characterization out of the screenplay than Cruise. It's not a bad film, but I was puzzled at what Joseph Kosinski and Co. were going for. Oblivion is not a Spielbergian thrill ride or a Kubrickian thought-provoker. As mysteries go, it's not very mysterious, either. It looks great, and it has its moments... but it's easy to figure out why this got released in April instead of the Summer.
REESE WITHERSPOON was arrested on a disorderly conduct charge for her allegedly diva behavior when her husband was pulled over under suspicion of driving while intoxicated.
AL MICHAELS was arrested Friday night for suspicion of DUI.
JUSTIN BIEBER & SELENA GOMEZ were caught canoodling again in Norway.
KIM KARDASHIAN & KRIS HUMPHRIES are apparently divorced, on terms favorable to her.
BRADLEY COOPER visited a victim of the Boston Marathon bombing in the hospital.
NICOLE EGGERT was hospitalized after bungling a high-dive and brutally back-flopping into the pool during a taping of Splash.
JANET JACKSON has reportedly given up her music career to move to the Middle East with her billionaire husbandand convert to Islam.
CAMERON DIAZ to make Sex Tape with Jason Segel.
SAUDI ARABIA will soon open a luxury rehabilitation center in Riyadh for al Qaeda terrorists.
PAKISTANI police arrested former president Pervez Musharraf on Friday to face allegations he overstepped his powers while in office, marking a dramatic break with a political culture in which military rulers have remained untouchable.
AFGHANISTAN: Taliban attacks are up 47 percent the first quarter of this year as compared to last.
IRAQ: held its first election, for provincial councils, since the US withdrew at the end of 2011.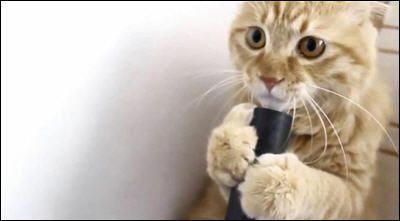 A GINGER CAT playing with a vacuum goes viral on the net.
ANOTHER GINGER CAT was rescued after spending two days marooned on top of a freeway sign in Elkhart, Indiana.
PENGUIN CHICK gets a webcam.
PHIL THE PHEASANT: A real-life angry bird who has been terrorizing a family.