THE WEEKEND STARTS HERE:
...with THREE DOG NIGHT! Once again, I'm enjoying the guilty pleasure of enjoying "Eli's Coming" with fellow fans of the late, lamented SportsNight. That, along with memories of The Service's cover of "Shambala" led me to compile a few more, including "Mama Told Me Not to Come," "Joy To The World," "One," "Liar," and "Celebrate."
SHEER MAG advance streams their widely-anticipated debut, Need To Feel Your Love.
OFFA REX advance streams The Queen of Hearts.
BORIS advance streams Dear.
FLOWERS OF EVIL streams City Of Fear.
TED LEO shares "You're Like Me."
RAINER MARIA shares "Suicides And Lazy Eyes."
DEE-LITE finds that "Groove Is In the Heart," with a little help from Bootsy Collins and Q-Tip.
THE BOOMTOWN RATS are releasing a new album - their first in over 30 years.
ALL SONGS CONSIDERED: New tracks from Mogwai, Benjamin Clementine, St Vincent, and more...
LENNON & McCARTNEY, 60 years later.
THE TOP 25 AMERICANA & COUNTRY LPs of 2017 (So Far), according to Rolling Stone.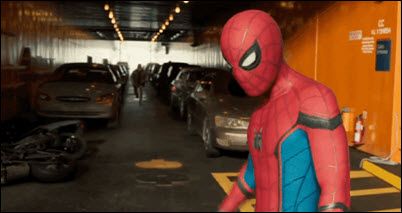 SPIDER-MAN: HOMECOMING is this weekend's sole wide release, scoring 93 percent on the ol' Tomatometer. It was a project in which Marvel Studios essentially proposed taking over the creative part from Sony and incorporating Spidey into the MCU following Captain America: Civil War. It has also been described as Marvel's John Hughes teen movie. And Homecoming executes on both of those things well, right down to its soundtrack and Hughes homages. Tom Holland captures the Peter Parker of the early comics and the first movie adaptation by Sam Raimi (skipping the origin story except in passing dialog tho); the rest of the younger cast is generally fresh and natural. The screenplay makes The Vulture (never one of my fave villains) interesting and former Batman and Birdman Michael Keaton makes the most of the material. Marisa Tomei continues to age like a fine, fine wine -- so much so that it's a running joke; she may also get the best line in the movie, though you have to wait for it. And then there is the cameo contingent from the MCU, most particularly Robert Downey, Jr, who is, as always, Tony Stark and Robert Downey, Jr. Marvel movies with him tend to make more than Marvel movies without him, so this was as much commerce as art, but the relationship (which you've seen in the trailers, perhaps) works well enough and the screenplay is careful to not let him overshadow Holland. And yes, you'll want to stay past the credits, even if you curse me for it in the moment.
PATTON OSWALD and actress Meredith Salenger are headed down the aisle.
LILITH FAIR: An Oral History.
MEATBALLS: An Oral History.
VALERIAN director Luc Beeson had some of his film school students shoot a version of one particularly strange sequence in order to explain it to his pro crew.
THE BATMAN: Director Matt Reeves talks about Alfred Hitchcok and Chritopher Nolan.
GAME OF THRONES is hitting the road.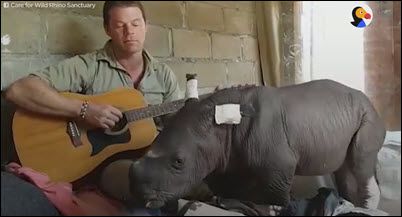 A BABY RHINO gets a lullaby.
A GORILLA enjoys watching gorilla videos.
A CAT and a fidget spinner.
STRANGE SEA PICKLES are surfacing in Alaska.