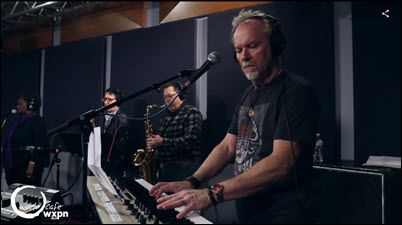 THE DEEN WEEN GROUP's version of "Freedom of '76" (maybe my fave Ween song), from their recent World Cafe session.
RYAN ADAMS stopped by Morning Becomes Eclectic for a session.
THUNDERCAT streams Drunk.
MATTHEW LEE COTHRAN streams Judas Hung Himself In America.
THE NEW PR0NOGRAPHERS share "This Is the World of the Theater" ahead of Whiteout Conditions.
ROBYN HITCHCOCK shares "Mad Shelley's Letterbox" ahead of hiis self-titled LP and it's vintage Hitchcock.
AT THE DRIVE-IN shares "Incurably Innocent" ahead of in • ter a • li • a.
PAUL COLLINS & PETER CASE, formerly of The Nerves, play "Hanging On The Telephone" in-store.

GENE CLARK was saluted in South Pasadena over the weekend.

ELLIOTT SMITH's Either/Or turned 20 over the weekend.

RICK DERRINGER pleaded guilty and agreed to pay a thousand-dollar fine after stepping off a Delta Air Lines flight from Mexico with a loaded handgun in Atlanta's airport.

PAUL WELLER is crowdfunding a mod clothing collection.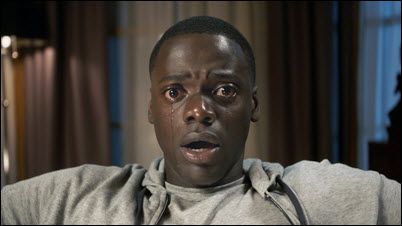 WEEKEND BOX OFFICE: Get Out easily topped the chart with a 30.5MM debut against a 4.5MM production budget, riding a tsunami of buzz and a perfect Tomatometer. The LEGO Batman Movie placed with 19MM on a steeper-than-expected42 percent drop, but also crosses the 200MM mark worldwide. John Wick: Chapter 2 showed with 9MM on a 45 percent drop, finishing ahead of Fifty Shades Darker for the first weekend since they were released. Wick crossed the 100MM mark worldwide and is likely in the black now. The Great Wall continues a less-than-great run in the US in the fourth slot with 8.7MM; it's manking hundreds of millions oveseas, tho whether it can profit against a 150MM production budget is still a question. Fifty Shades Darker rounds out the Top Five with 7.7MM on a 62 percent drop; this one's also grossing hundreds of millions overseas on about a third of the production budget of The Great Wall.
THE OSCARS went to these folks. Congrats!
THE SPIRIT AWARDS went to these folks. Congrats!
THE RAZZIES went to these folks. Congrats?
BILL PAXTON, the prolific actor known for movie roles in Weird Science, Aliens, True Lies, Titanic, Twister, Apollo 13, Edge of Tomorrow, A Simple Plan, and Fraility (which he also directed), as well as his star turn in HBO's Big Love, passed away due to complications from surgery. He was 61. Also, I have it on good authority that he did not like you saying "Game Over, man," even when he was alive.
JOSEPH WAPNER, the retired judge who literally changed television as the judge on The People's Court, has died at 97.
MERYL STREEP denied she turned down a custom couture Chanel creation after the fashion house refused to pay her to wear it.
NORMAN REEDUS & DIANE KRUGER moved past rumored fling status to romantic road trip couple.
PORGY & BESS: The "Holy Grail" of Missing Movies?"[E]ven if a pristine print were discovered today, significant obstacles prevent it from being shown in theaters."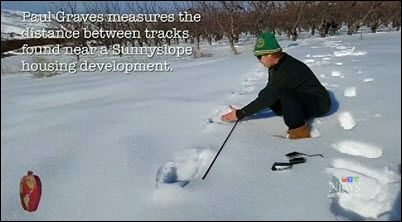 A SASQUATCH investigator is looking into extremely large footprints found near Seattle.
BAO BAO the Panda Leaves the Beltway Behind to Breed in China.
THE SWARM: Bumblebees can be trained to score goals using a mini-ball, revealing unprecedented learning abilities, according to scientists at Queen Mary University of London.
THE SQUIRREL THREAT: A militant rodent left thousands of Canadians without power after wandering into a local power plant.