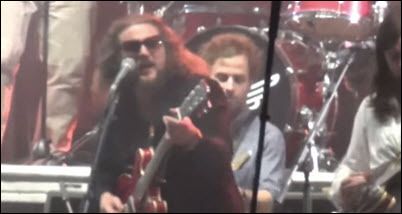 MUMFORD & SONS, get by "With a Little Help From My Friends" at Bonnaroo, with MY MORNING JACKET, THE WAR ON DRUGS, DAWES and more.
LEON BRIDGES is advance streaming Coming Home.
WOLF ALICE is advance streaming My Love Is Cool.
DESAPARECIDOS is advance streaming Payola.
BULLY is advance streaming Feels Like.
OUGHT covers Cyndi Lauper and Sexy Kids for Aquarium Drunkard.
LaBELLE: "Lady Marmalade." I coulda used a little more cowbell.
FOO FIGHTERS frontman Dave Grohl is reported to have broken his leg after falling off stage midway through a gig, before finishing the show anyway.
VAN MORRISON was knighted by Queen Elizabeth II.
TAME IMPALA gets a lengthy profile from Grantland.
BEN FOLDS talks to The Guardian about his new Gershwin-influenced project.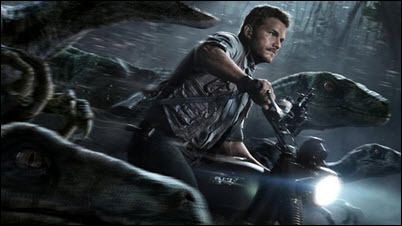 WEEKEND BOX OFFICE: Jurassic World utterly dominated the chart with 204MM, well over what many gurus predicted, even as those predictions jumped on Friday (I saw estimates of 100-130MM). Against a 150MM production budget, the 511MM taken in worldwide in one weekend looks to be a money-gusher. This is the second-biggest movie opening, second only to The Avengers. It's also the biggest movie to open in June, ever. Spy placed with 16MM, on a45 percent drop thta's not bad inlight of the dino rampage. San Andreas showed with 11MM taking the brunt of the Jurassic juggernaut on a 57 percent drop. Insidious: Chapter 3 dropped an even bigger 68 percent to take the fourth slot with 7.3MM -- but that's largely a function of the horror genre. Pitch Perfect 2 rounded out the Top 5 with another 6MM.
JURASSIC WORLD: Look, I'm not going to slag a movie that has Chris Pratt motorcycling with raptors. And I give Universal--a major theme park operator--credit for investing in a movie at its core pretty cynical about theme parks and their customers. Moreover, the flick includes one of the most bizarre meta-product placements I can recall. But Jurassic World can ultimately claim onlyto be bigger, not better, than the original. The original formula is back in place, with two kids left in the custody of a relative, here the work obsessed Aunt Claire (Bryce Dallas Howard). The twist is a subplot about the weaponization ofthe mutant dinosaurs, which Pratt's character has come to second-guess, while Vincent D'Onofrio (playing InGen as Blackwater) wants to proceed despite the apparent risks (itself a common movie trope).There's plenty of action and suspense, and Pratt's charm manages to make Howard somewhat appealing (Hollywood has been pushing her much longer than the avg Hollywood "It" Girl; it helps when your Dad is Ron Howard). The visual efefcts are, as you would imagine, spectacular, though I don't think the 3-D added nearly as much as I would have expected. It was a fine popcorn movie, but it's not entire possible to capture the wonder of the original. Indeed, the characters will tell you as much from the big screen.
CHRIS PRATT is locked up for more Jurassic movies.
BENEDICT CUMBERBATCH and his wife Sophie Turner have welcomed a baby boy.
JOHN STAMOS was arrested for allegedly driving under the influence.
TIM ROBBINS would appreciate the media not calling him after every prison break.
SPIDER-MAN: Sony Pictures and Marvel Studios cannot agree on who will play the webbed wonder.
CHINA confirmed the test of a supersonic nuclear delivery vehicle, a move described by the US as an "extreme manoeuvre" amid tension in the South China Sea. Also, deeply personal information submitted by U.S. intelligence and military personnel for security clearances — mental illnesses, drug and alcohol use, past arrests, bankruptcies and more — is in the hands of hackers linked to China.
RUSSIA & CHINA have allegedly decrypted the top-secret cache of files stolen by whistleblower Edward Snowden, according to a report from The Sunday Times.
IRAQ is nowhere near ready to reatke Mosul from ISIS.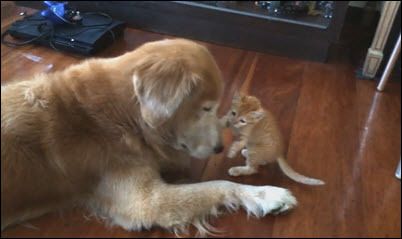 KEELO & KODA, growing up together... mass hysteria!
A RACCOON stands on a GATOR in the Ocala National Forest. No sign of Groot.
THOUSANDS OF TUNA CRABS have invaded the beaches of San Diego Bay.
SEA HARES: Giant purple blobs are invading East Bay beaches and waterways.