THE WEEKEND STARTS HERE: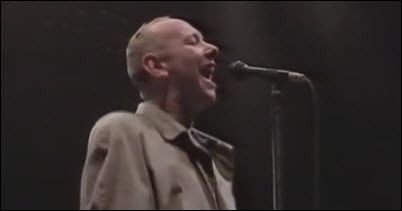 ...with JOE JACKSON! Live in Tokyo on1986, for the Big World tour. Your set list: One More Time, Wild West, Right & Wrong, You Can't Get What You Want (Til You Know What You Want), (It's a) Big World, Hometown, On Your Radio, Shanghai Sky, Fifty Dollar Love Affair, Cancer/Be My Number Two/Breaking Us in Two, Steppin' Out, Survival, Soul Kiss, It's Different for Girls, The Jet Set, Monday Papers, Tonight and Forever, Jumpin' Jive Medley: Jack You're Dead/What's the Use of Getting Sober (When You're Gonna Get Drunk Again)/Jumpin' Jive, I'm the Man, and Man in the Street.
BEACH SLANG advance streams The Things We Do To Find People Who Feel Like Us.
SPORTS advance streams All Of Something, a 20-minute album.
TREY ANASTASIO advance streams Paper Wheels.
GUN OUTFIT streams Dream All Over: "Like if the Meat Puppets were channeling On the Beach more than Crazy Horse."
WOLF EYES advance streams I Am A Problem: Mind In Pieces.
MODERN BASEBALL streams their new six-song EP, MOBO Presents: The Perfect Cast featuring Modern Baseball.
GRUPO FANTASMAS advance streams Problemas.
HALLOWEEN MIXTAPES, courtesy of Aquarium Drunkard and AltLatino.
LOVE: The Halloween pastiche "Graveyard Hop" surfaces ahead of the reissue of Reel to Real.
THE PAINS OF BEING PURE AT HEART covers James' "Laid" ahead of their Hell EP.
SOLDIERS OF FORTUNE (ft Stephen Malkmus) drops "Campus Swagger" ahead of Early Risers.
CLOUD CULT drops "No Hell" ahead of The Seeker.
ARCTIC MONKEYS' explosive debut single "I Bet You Look Good on the Dancefloor," which turns 10, revolutionized the way music was sold in the UK forever. I remember hearing it and thinking that someone finally built on The Jam and Buzzcocks properly.
RICHARD HAWLEY talks to The Guardian about hitting the big time, reindeer taking magic mushrooms and eating soup in a sloped shed.
MERCURY REV's Jonathan Donahue listed his favorite albums at The Quietus, including Hugo Largo's drum, which I think I still own on vinyl.
JOANNA NEWSOM received an in-depth profile from the dying Grantland.
THE 50 BEST NEW BANDS of 2015, according to Stereogum.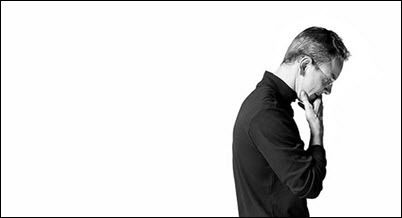 NOW SHOWING: Steve Jobs expands wide, scoring 85 percent on the ol' Tomatometer. This weekend's wide releases include: The Last Witch Hunter, currently scoring 17 percent on the Tomatometer; Jem and the Holograms,currently scoring 19 percent; Paranormal Activity: The Ghost Dimension, scoring 20 percent; and Rock the Kasbah, scoring 8 percent.
LAMAR ODOM won KHLOE KARDASIAN back by convincing her he would never do drugs again after hitting rock bottom. Odom reportefly was snorting cocaine and popping mystery pills at Love Ranch before he fell into unconsciousness.
BILL MURRAY & JENNY LEWIS are reportedly not dating.
SIMON COWELL replaces HOWARD STERN on America's Got Talent.
BRALEY COOPER talks Jennifer Lawrence and Amy Schumer. "All that stuff of her getting called and me saying no, no, no – that really happened."
TOM HARDY and his wife, Charlotte Riley, have welcomed their first child together.
QUENTIN TARANTINO, JOHNNY CASH, and the White Fantasy of the Black Outlaw.
SYRIA: A Russian Defence Ministry official, Igor Konashenkov, on Thursday denied U.S. allegations that the Russian military had used cluster bombs in populated areas in Syria.
IRAN: The United States, Britain, France and Germany called for the UN Security Council's Iran sanctions committee to take action over a missile test by Tehran that they said violated a U.N. ban. The shocka, followed by the strongly worded note.
IRAQ: An American soldier was fatally wounded on Thursday as American and Kurdish commandos raided an Islamic State prison in northern Iraq after learning that the prisoners faced imminent mass execution, the Pentagon said. The commando became the first American soldier killed in action in Iraq since the withdrawal in 2011.
THE MAIDEN FLIGHT OF THE RATCOPTER: Let's go to the video.
BEAVERS may save the world from industrial farming by changing the chemistry of the water.
A HUMPBACK WHALE visited the Jesrey Shore.
AN ENGLISH BULLDOG's first rain.