THE WEEKEND STARTS HERE:
...with R.E.M! Live at the Capital Theater, in Passaic, NJ, on June 9, 1984. Your set list includes: "Pale Blue Eyes"; "Second Guessing"; "Hyena"; "Letter Never Sent"; "Harborcoat"; "7 Chinese Brothers"; "Pretty Persuasion"; "So. Central Rain (I'm Sorry)"; "Gardening At Night"; "9-9"; "Windout"; "Old Man Kensey"; "Sitting Still"; "Driver 8"; "Carnival Of Sorts (Boxcars)"; "Radio Free Europe"; and "Little America.
TWEEDY perfoms live in the KEXP studio.
JEFF THE BROTHERHOOD performs live in the KEXP studio.
LITTLE WINGS covers Van Morrison, Billy Idol, Bruce Springsteen and Lil Wayne at Aquarium Drunkard.
OH CANADA: LTOBF brings you its 25th or 35th compilation of bands from the Great White North.
TITUS ANDRONICUS dropped "Dimed Out" ahead of a cameo-laden rock opera, The Most Lamentable Tragedy.
RYAN ADAMS covered Bryan Adams's "Summer of '69" at the Ryman Auditorium.
MOUNTAIN GOATS: John Darnielle choreographs Ace of Base's "The Sign." (Language warning) A perennial fave.
THE JESUS & MARY CHAIN: Jim Reid talks to Consequence of Sound about Psychocandy, sobriety, and his hero, Lou Reed.
KIM GORDON talks about her memoir at The Quietus.
CHUCK PROPHET talks to Paste about his glam-rock LP, Night Surfer.
DE LA SOUL did a Reddit Ask Me Anything.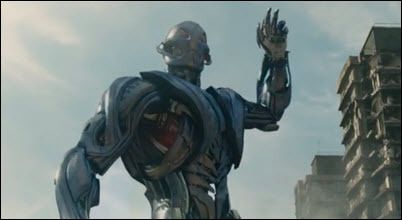 THE AVENGERS: AGE OF ULTRON is this weekend's sole wide release, clocking in at 74 percent on the ol' Tomatometer. The original would be tough to top, and while there's plenty of action, director/writer Joss Whedon wisely doesn't try to top the inter-dimensional invasion of the Chitauri. Indeed, the basic plot is nothing revolutionary. Instead, he relies on his large, talented ensemble and an often more comedic tone, not unlike his work on Firefly/Serenity. He also throws out a fair number of curveballs. Some of these twists were likely dictated by the Marvel Cinematic Universe's differences from the comics (dictated by other studios owning the rights to certain characters; others are setting up Phase Three of these increasingly inter-related Marvel movies (even seeing Guardians of the Galaxy will deepen the viewer's understanding here). Indeed, there are some Easter eggs for the comics nerds, who all "oohed" at the mention of Wakanda. And at least one or two curveballs will be as unexpected as they are emotional. And these twists generally work pretty well. David Spader does well as the movie Ultron. The comics' Ultron was created by Hank Pym (whom we will not meet until Ant-Man arrives later this Summer), whereas Spader neatly reflects his creation by Tony Stark in the MCU. There is a preview of Phase Three during the credits, but there's no bonus scene at the very end--again, Whedon wisely deciding not to imitate the original.
ROBERT DOWNEY JR intended to be complimentary with a statement about Mexican-born director Alejandro Inarritu that some have interpreted as racist, the actor's publicist said. RDJr also endorsed Joe and Anthony Russot to take over for the two Avengers: Infinity War films.
ROSIE O'DONNELL's estranged wife claims she wants custody because Rosie drinks and smokes too much.
COURTNEY STODDARD has been offered a million bucks for her sex tape.
BRUCE JENNER plans to return to motivational speaking.
JUMP STREET plans to expand with a female spin-off and a Men In Black crossover.
BEN AFFLECK cameoing as Batman in Suicide Squad?
IRAN: Britain has informed a United Nations sanctions panel of an active Iranian nuclear procurement network linked to two blacklisted firms, according to a confidential report. Also, Iran has been shipping weapons to Yemen's Houthi rebels since at least 2009, according to a confidential U.N. report, indicating that Tehran's support dates back to the early years of the Shiite militia's insurgency.
NEPAL: A 15-year-old hotel worker was rescued from the rubble five days after a devastating earthquake.
VIETNAM: 40 years after the war, has the single most positive views on capitalism of any country, with an enthusiasm that is even more widespread than in Germany, India, or the United States.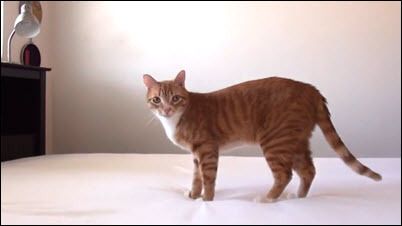 MAKING A BED With Cats.
SIX DUCKLINGS, saved by a ringtone.
A ZEBRA photobombs a German tourist.
A RESCUED SNAKE pukes up a frog.