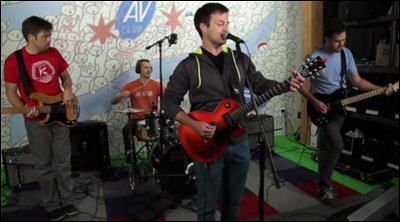 THE DISMEMBERMENT PLAN plays Heart's "Barracuda" for The A.V. Club Undercover.
WE ARE SCIENTISTS return with an advance stream the Business Casual EP.
POLICA is advance streaming Shulamith.
BRANDY CLARK is advance streaming 12 Stories.
EDWARD SHARPE & THE MAGNETIC ZEROS talk and play a few new songs in WFUV's Studio A.
THE FLYING BURRITO BROTHERS cover "Six Days on the Road."
PETER BUCK talks to Salon about R.E.M., Tired Pony and the future in perhaps his last interview.
PU$$Y RIOT detainee Nadezhda Tolokonnikova accused Russian authorities on Friday of imposing an "information blockade" on her since she declared a hunger strike last month.
DAVID BYRNE wites at The Guardian that the internet will suck all the creativity out of the world.
KATE BUSH, ranked by Stereogum.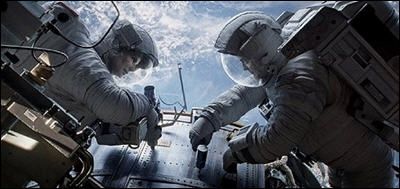 WEEKEND BOX OFFICE: Gravity repeats atop the chart with 44.3 million on a mere 20 percent drop, despite strong competition for the adult drama audience from Captain Phillips, which placed with a 26 million debut. There are only a handful of big-budget movies that have ever held as well or better than Gravity did this weekend: Avatar; How the Grinch Stole Christmas; Star Wars: Episode One - The Phantom Menace; and (arguably) The Lord of the Rings: The Two Towers (and some of these had second frames during the holiday season). Thus, Gravity looks to be a sure bet for 200 million domestic -- Clooney's biggest film (and possibly Bullock's, though The Blind Side made just over 250 million). For all of that, Captain Phillips did better than many expected -- and better than Argo's opening, keeping Oscar noms on the table for this one. Keep in mind Hanks's last live action hit was The DaVinci Code (2007), which had a built-in fanbase; this is arguably his biggest live opener since Catch Me If You Can (2002). Cloudy with a Chance of Meatballs 2 shows with 14.2 million on a 32 percent drop, which is respectable. This sequel is just barely lagging the original, on a smaller budget. Machete Kills debuts in fourth with a paltry 3.8 million, which spells flop against a 20 million budget. Runner Runner rounds out the Top 5 with a mere 3.7 million on a 52 percent drop as bad word of mouth sinks Timberlake and Affleck.
FIFTY SHADES OF GREY: Charlie Hunnam is exiting the leading role he just landed, overwhelmed with the (negative) attention he received.
MICHAEL DOUGLAS reveals he actually had tongue cancer, not the less threatening throat cancer he originally claimed.
MEG RYAN will produce and star in a new NBC comedy.
LAUREN CONRAD is engaged to boyfriend William Tell. Cue the overture.
ROSE McGOWAN married artist Davey Detail.
BEN FELDMAN (Mad Men) tied the knot with his girlfriend Michelle Mulitz on Saturday.
COLUMBUS DAY: I get it as a holiday, so I thought a few words might be in order. Over the course of my life, I have seen the image of Columbus swing from unvarnished hero to genocidal criminal, and the subject of many misconceptions. Columbus was certainly no sweetheart, but at the end of the 15th Century, it is fair to say that Europeans often did not treat each other all that well. Moreover, before the furriners showed up, Native North and South Americans engaged in tribal massacre, infanticide, scalping, human sacrifice, and the ritual skinning of slaves for their priests to wear. It was a far less civilized time all 'round. But the West is civilized today in part because of Columbus. Some four centuries-plus later, we all are still struggling to become more civilized, but focusing criticism o­n the more-civilized while giving the less civilized a pass is not particularly useful to that struggle.
SYRIA: Two suicide car bombs detonated outside the Syrian state TV headquarters in central Damascus. The Islamic State of Iraq and the Sham reportedly bombed a Sufi shrine in Deir Azzour; another shrine in the area was bombed on Sept. 24. George Sabra, president of the Syrian National Council, which is the biggest bloc in the Syrian National Coalition, said the Council will shun the proposed Geneva II peace talks; the talks have been tentatively postponed from October to November.
IRAN's Deputy Foreign Minister Abbas Araqchi rejected the West's demand that enriched uranium be shipped out of the country. Speaking of negotiations on Iran's nuclear program, US Secretary of State Kerry said that "no deal is better than a bad deal."
IRAQ: Al Qaeda in Iraq killed 36 Iraqis in a series of bombings and attacks in Baghdad, Hillah, Suwayrah, Samawah, and Samarra.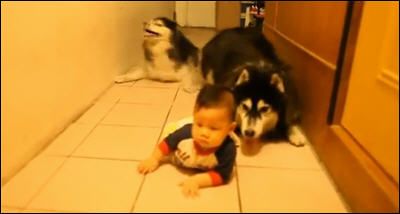 HUSKIES teach a baby to crawl. Or vice versa.
GIANT KILLER SLUGS from Spain have invaded Britain.
THE SQUIRREL THREAT: A giant flying squirrel has been discovered in Laos.
WHEN BEARS ATTACK, grab their tongues.