TEGAN & SARA got "Closer" on the Tonight Show before hitting Coachella.
BRASS BED advance streams The Secret Will Keep You.
STEVE MARTIN & EDIE BRICKELL advance stream Love Has Come for You.
LAURA MVULA is advance streaming Sing to the Moon.
R.E.M.: Murmur turned 30 on Friday (get off my lawn). Check out a dozen demos for one of the albums that made "college rock."
THE LEFT BANKE: "Walk Away Renee."
IAN McCULLCOCH: The Echo & the Bunnymen frontman talks to The Guardian about cleaning up his act, making a solo album and singlehandedly resurrecting David Bowie's career.
CAMERA OBSCURA: Tracyanne Campbell talks to DIY about the tumultuous gestation of the upcoming Desire Lines. (Thx, Chromewaves.)
GUARDS frontman Richie Follin talks to Stereogum about the making of the band's record, the joys of touring, and what it's like to step out from the shadow of his previous bands (Cults, Willowz).
MUSIC FESTIVALS' 20 Most Iconic Moments.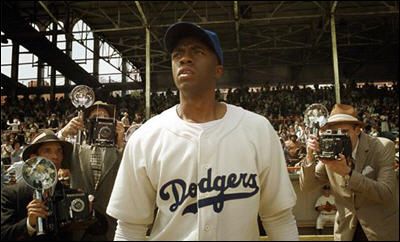 WEEKEND BOX OFFICE: 42 tops the chart with 27.3 million, which means this old-fashioned sports bio will likely turn a decent profit on a 40 million budget. Scary Movie V placed a distant second with 15.2 million, less than projected and much less than the prior installment's 40 million opening. Even so, with a 20 million budget, overseas receipts are likely to men profit for the Weinsteins. The Croods show with 13.2 million; without competition for family dollars, this looks to be running down, but with a worldwide total to date of almost 350 million against a 135 million budget. G.I. Joe: Reatliation sinks to the fourth slot with 10.8 million, but has taken in roughly 250 million worldwide. Evil Dead goes from last week's topper to rounding out the Top 5 with 9.5 million on a 63 percent plunge that looks more like a sequel than a reboot. However, it has already made 41.5 million domestic against a 17 million budget.
KIM KARDASHIAN showed up in a Los Angeles courtroom for a mandatory closed-door settlement conference in her divorce case Friday, but Kris Humphries was a no-show.
TOM CRUISE has mags that have written scathing stories about Suri and/or Scientology on the persona-non-grata list for the premiere of his movie, "Oblivion."
JUSTIN BIEBER visited the Anne Frank House, and wrote: "Truly inspiring to be able to come here. Anne was a great girl. Hopefully she would have been a belieber." The narcissism at the end is sad, but the silver lining is that a big chunk of his fans probably just learned about Anne Frank.
THE 20 BEST TV SERIES FINALES, according to Paste.
JONATHAN WINTERS, the comedic film and TV actor who was huge in the '70s and '80s on shows like "Mork and Mindy," has died at age 87.
ROMEO & JULIET: Oscar-nominated True Grit star Hailee Steinfeld and Douglas Booth play the star-crossed lovers in the new William Shakespeare adaptation from Downton Abbey creator Julian Fellowes. Damian Lewis, Ed Westwick, Paul Giamatti and Stellan Skarsgård among its supporting cast. Here's the trailer.
NORTH KOREA: Secretary of State Kerry warned North Korea that going ahead with its threatened missile launch would be a "huge mistake"; he also said a recent intelligence report did not suggest that North Korea had "fully tested, developed" nuclear capabilities.
SYRIA: Evidence of the use of chemical weapons has been discovered in a soil sample smuggled out of Syria, The Times of London reported on Saturday.
IRAN: After a fruitless Six Powers meeting with Iran on its nuclear program, US Secretary of State Kerry said that President Obama "has determined to continue to pursue the diplomatic channel."
IRAQ: Al Qaeda killed 14 people in two bombings outside of a mosque in the town of Kaanan in Diyala. An Awakening leader was assassinated in Kirkuk. Security forces uncovered a bomb factory in Kirkuk.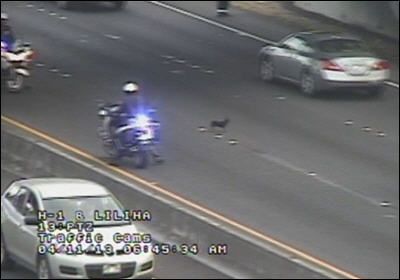 A CHIHUAHUA that caused quite a traffic jam on H-1 Eastbound in Hawaii Thursday morning has finally been reunited with his owner. (Thx, Zoey.)
AND NOW FOR SOMETHING COMPLETELY DIFFERENT: A two-headed piglet.
FROZEN TURKEY VULTURES fall from the sky in South Dakota. With God as my witness, I thought they could fly.
THE SWARM: Police in San Sebastián de la Gomera have cordoned off an abandoned house after finding a seven-meter-long wasp nest.