PATE REUNION UPDATE: Jon, Mike & Jon (and we hope Ron) will be retaking a stage July 5th... and I now have details from a presumably reliable source: There will be a potluck picnic from 12-3 p.m. at Brookside Park, Linden shelter; an all ages show (7-9 p.m.), and 21+ show (9 p.m.) at Whiskey River in Ames, IA. Be there or be squared! If you're on the Facebook, check in with the event page.
THE WEEKEND STARTS HERE:
X
...with THE RAMONES! Live at CBGB's circa October 1977. Your setlist includes: "Blitzkrieg Bop";"Sheena is a Punk Rocker"; "Beat on the Brat"; "Now I Wanna Sniff Some Glue";"Rockaway Beach";"Cretin Hop";"Oh,Oh, I Love Her So"; and"Today Your Love, Tomorrow the World."
MEAT PUPPETS stopped by WFUV for a chat and mini-set.
GENERATIONALS play a mini-set at the studios of KEXP.
ELEANOR FRIEDBERGER channels the 1970's singer-songwriter during her live in-studio performance on KEXP.
SEA WOLF played a session at KUTX.
MOUNTAIN GOATS: John Darnielle choreographs Ace of Base's "The Sign." (Language warning) A perennial fave.
DALE EARNHARDT JR JR talks to Stereogum about their new EP, the Detroit music scene, their songwriting process and, of course, Bob Seger's butt.
THE ROLLING STONES' backup singer, Lisa Fisher, doesn't stop there, and is profiled by the New York Times.
SHEARWATER's Jonathan Meiburg, an ornitologist, goes back to nature in the Falklands.
TEN CONTROVERSIAL LP COVERS.... and why they were.
CUTOUT BIN: From Stxy to the Foo Fighters, from the Stooges to The Pastels, from Deep Purple to the Modern Lovers, plus Sniff N The Tears, the Four Tops, Elton John, Elvis Costello and more -- this Friday's fortuitous finds are streaming from the Pate page at the ol' HM.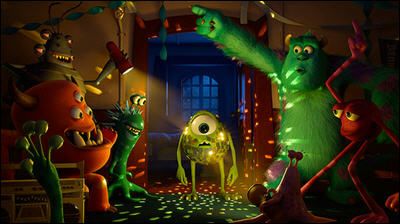 NOW SHOWING: This weekend's wide releases are Monsters University, which is scoring 79 percent on the ol' Tomatometer; and World War Z, scoring 69 percent. Should be a monster weekend.
KIM KARDASHIAN & KANYE WEST actually named their kid "North." Yes, really.
JAMES GANDOLFINI: Details of his final day. No Journey.
ROBERT DOWNEY JR will return as Iron Man. Ka-ching!
KATE UPTON: Topless on a horse, just in time for Gratuitous Friday.
ARNIE HAMMER: The Lone Ranger rides at Elle.
DAVID ARQUETTE falls off the wagon and cavorts with strippers as his divorce from Courtney Cox is finalized.
EGYPT: Protests against President Morsi continued over the recent appointment of eight Islamists as governors. US Ambassador Anne Patterson was criticized by opposition groups for not being more supportive of their desire to protest the Morsi government.
SYRIA: The European Commissioner for International Cooperation, Humanitarian Aid, and Crisis Response warned that Syria's refugee crisis will become the world's worst in decades if a peace plan is not speedily adopted. She criticized further efforts to arm the rebels, and said half of the 1.7 million Syrian refugees are children, who after years of no school will be jobless but "with guns in their hands."
FRANCE: Foreign Minister Fabius said France wants to talk to the Syrian rebels more before deciding to arm them and will not reach a decision on the issue before Aug. 1.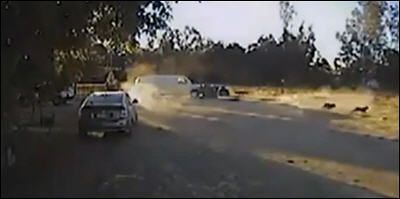 A ROTTWEILER saves a Chihuahua from a coyote.
GRASS-FED PORK: William von Scheneidau, owner and founder of BB Ranch in Seattle, is marketing meat made from marijuana-fed animals. Bacon that gives you the munchies?
A CATFISH stabbed a 13-year-old boy in the neck.
A HUNGRY GATOR crashes a picnic.