THE WEEKEND STARTS HERE:
... with SCHOOLHOUSE ROCK! The seminal series of animated shorts premiered 40 years a go last month, so if you are certain age, they are seared in your memory. If not, you're in for a treat. They covered any number of subjects, but most memorably multiplication in nuggets like "My Hero Zero", "Three Is a Magic Number" and "Lucky Seven Sampson". The best-known short may be "Conjunction Junction", part of a grammar series including "Nouns" and "Verb - That's What's Happening". The bicentennial brought forth a series of "America Rock" cartoons like "No More Kings" ,"The Preamble" to the Constitution, and the other best-known candidate, "I'm Just a Bill".
YO LA TENGO dropped by The Current studios to chat with Mary Lucia and play a few songs. Ira Kaplan talks to Fresh Air about the new LP.
RA RA RIOT stopped by WNYC Soundcheck or a preview of their synthier new album, Beta Love.
ICEAGE: the Danish post-punkers play a quick and dirty set at KEXP.
RON SEXSMITH has an interview plus tracks up at All Things Considered. His new album streams in full this week at Spinner.
SMOKEY ROBINSON & THE MIRACLES: "Tears of a Clown." Originally released in 1967, but it didn't become a hit until 1970. Sometimes, a hit takes time.
TITUS ANDRONICUS frontman Patrick Stickles talks to PopMatters about keeping overheads low on tour while being on a major label, the relationship between punk rock and masculinity, and what he'd be up to if the band ceased to exist.
EELS: Mark 'E.' Everett talks to The Line Of Best Fit about the making of Wonderful, Glorious... and about further topics with Drowned In Sound.
SLEATER-KINNEY, ranked by Stereogum.
30 EXCELLENT SONGS (With Parentheses in Their Titles).
CUTOUT BIN: From X to Harry Belafonte, from Fountains of Wayne to UFO, from the Rolling Stones to the Specials, plus Pete Townshend, Chris Stamey, Suede, The Crystals and more -- this Friday's fortuitous finds are streaming from the Pate page at the ol' HM.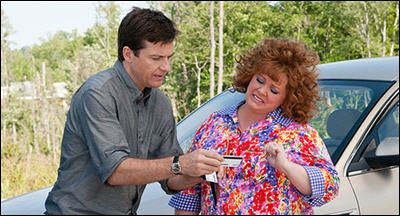 NOW SHOWING: This weekend's wide releases include Identity Thief, which is currently scoring 28 percent on the ol' Tomatometer; and Side Effects, currently scoring 82 percent.
MARILYN MANSON passed out on stage in Canada after coming down with the flu.
LINDSAY LOHAN is spending her days and most nights back in her teenage bedroom on Long Island?
KRISTIN CAVALLARI says JAY CUTLER (a/k/a Jerkface) proposed by text message and sent her ring in the mail.
KIM KARDASHIAN wants her legal battle with Kris Humphries to be over by the time she gives birth to her and Kanye West's child in July. So old-fashioned.
STAR WARS spinoffs reportedly include a young Han Solo saga, and a bounty hunter adventure with Boba Fett.
THE UNITED STATES is urging the European Union to designate Hezbollah a terrorist entity.
TUNISIA: Hundreds of protesters in Tunis and Gafsa called for regime change and clashed with police, continuing protests that began yesterday when opposition leader Chokri Belaid was shot dead by two unknown assassins.
ALGERIAN warplanes and attack helicopters repelled a three-hour coordinated assault on an army barracks by some 50 militants armed with rocket-propelled grenades.
IRAN's leader Khamenei rejected an offer from the US for direct talks over its nuclear program. The US and Western nations imposed a new round of economic sanctions on Iran.
SYRIA: Inching closer to the center of Damascus, rebels overran government positions on a key road. Government forces responded with air and artillery attacks. The Pentagon's top leaders said that they favored supplying weapons to rebels locked in a grinding civil war with the Syrian government, a position that put them directly at odds with the White House.
EGYPT: Several hardline Muslim clerics issued a fatwa calling for the killing of prominent opposition leaders. The government condemned the action and increased security around the opposition leaders' homes.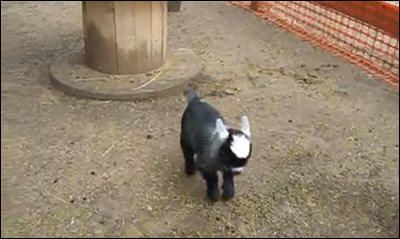 PYGMY GOAT, Happy Feet.
A DISABLED GOLDFISH gets an underwater wheelchair.
DOGS are now forced to be microchipped in England.
A HEN makes pancakes with the help of a new gadget.