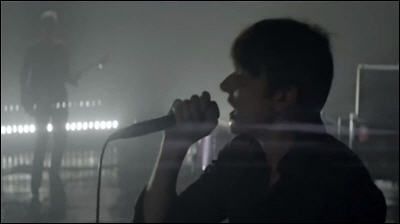 SUEDE returns with "It Starts Ands With You."
THE dB's play a five-song set at Sound Opinions.
FOXYGEN stopped by World Cafe for a chat and mini-set.
NIKI & THE DOVE stopped by Morning Becomes Eclectic for a session.
BLACK HISTORY MONTH brings a soulful livestream from The Current.
PRINCE drops another new track, "Breakfast Can Wait."
THE SMITHEREENS: "Behind The Wall Of Sleep" Live on The Tube, 1987.
ROBYN HITCHCOCK spun tunes with Stereogum and talks about his new album, what's on his reading list, and how eating falafel led to "Balloon Man."
DJANGO DJANGO is profiled by Scotland's Sunday Mail.
LINDSEY BUCKINGHAM talks to Relix about his live disc, the music biz, and more...
VINYL sales rose a whopping 19 percent over the year before. It's the fifth consecutive cycle in which purchases in the format have increased, each time to levels beyond any previous year in the history of accurate sales accounting.
BRITNEY SPEARS has a choice between two casinos, one of which is part of Caesars Entertainment Group.
JOHN TRAVOLTA failed to get a sexual assault claim sent to arbitration; it could go to a public trial.
MONICA & CHANDLER, together again?
FRANK OCEAN told police he was called a "f**got" during his brawl with Chris Brown, moments before Brown threatened to shoot him. BTW, a district attorney says Brown likely faked his community service.
KATIE HOLMES is back dating, tentaively.
JUDY GREER scores a big advance for her first book.
DENMARK: Lars Hedegaard, president of the Danish Free Press Society and a critic of Islam, survived an assassination attempt outside his home.
BRITISH police named seven additional suspects in the 1988 Lockerbie bombing. All of them were said to be members of the Jamahiriya Security Organisation; two died in the Libyan revolution.
NORTH KOREA: South Korea said the UN would impose tougher sanctions if North Korea went ahead with a third nuclear test. North Korea threatened to go beyond a third nuclear test because of "hostile" UN sanctions. North Korea loaded a video on YouTube showing a US city in flames after missile attack.
IRAN: An ally of Ahmadinejad was arrested by his opponents, highlighting a schism in Iran's politics. Ahmadinejad traveled to Egypt, becoming the first Iranian leader to do so since 1979. Iran agreed to a new round of talks with world powers over its nuclear program.
AND NOW FOR SOMETHING COMPLETELY DIFFERENT: A spider that sounds like a motorcycle.
A KINKAJOU was captured in Wise County, TX.
A BABY ZEBRA debuts at the Phoenix Zoo.
A ROGUE OTTER ate £10,000 worth of an elderly couple's fish.