PATE REUNION UPDATE: Jon, Mike & Jon (and we hope Ron) will be retaking a stage somewhere near Iowa State University on July 5th, 2013, just one short decade after their last reunion gig. Clear your calendar for something transcendent, a train wreck, or both! If you're on the Facebook, check in with the event page.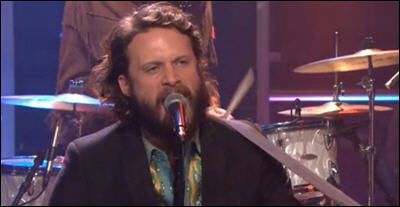 FATHER JOHN MISTY played "I'm Writing A Novel" on Leno.
BIFFY CLYRO is advance streaming Opposites.
WILLIAM TYLER (Lambchop) is advance streaming Impossible Truth.
THE RUBY SUNS stop by the KEXP studio with this set of propulsive and layered indie-pop. Ryan McPhun spins tunes and talks to Stereogum about Michael Jackson, his synth solos, and how New Zealand is like the Lord Of The Flies of music.
IGGY & THE STOOGES "Burn" before getting Ready To Die.
SMITH WESTERNS drop "Varsity" ahead of Soft Will.
SURFER BLOOD drops "Demon Dance" ahead of Pythons.
ELEANOR FRIEDBERGER will "Stare At The Sun" ahead of Personal Record.
THE REPLACEMENTS: Songs For Slim is now available for download via Amazon and iTunes.
DEAN & BRITTA: Today just seemed good for "Words You Used to Say."
MARNIE STERN talks to Stereogum about the Upper East Side, eBay, her new LP and more...
AIMEE MANN and TED LEO have formed a new band, #BOTH.
RICHARD HELL, and the DIY book he kept for 40 years.
IAN MacKAYE: Worth 25 million?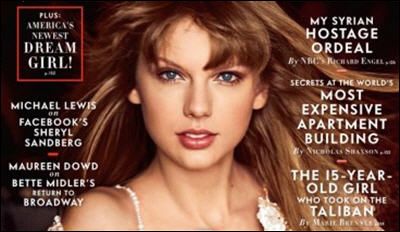 TAYLOR SWIFT thinks there's a special place in Hell for Tina Fey and Amy Poehler. Amy Poehler responds.
TERRENCE HOWARD gives a super-klassy description of his love scene with Oprah in Dead Man Down.
JON STEWART will take a 12-week hiatus from hosting Comedy Central's The Daily Show to make his feature directing debut this summer.
HOLLY MADISON and her boyfriend, Pasquale Rotella, welcomed a healthy baby girl into the world.
BRET MICHAELS had a meltdown over his shocking elimination from the All-Stars Celebrity Apprentice. Every Trump has its thorn.
JAY BARUCHEL & ALISON PILL called off their engagement.
ROM-COMS: Dead, or just resting?
THE UNITED STATES: Hafiz Khan, a Florida imam and US citizen, was found guilty of providing some 50000 to the Pakistani Taliban.
VENEZUELA: Hugo Chavez died of cancer; an election to replace him will be held in 30 days.
NORTH KOREA: China and the US proposed new UN sanctions aimed at halting North Korea's nuclear and ballistic missile programs. North Korea responded by threatening to cancel the ceasefire agreement that ended the Korean War in 1953.
TURKEY: The main opposition party urged the government to clarify its position on al Qaeda after the Turkish envoy to Chad tweeted last month that "al Qaeda is very different from terror." The party's deputy chairman also asked why former al Qaeda spokesman Abu Ghaith is still in Turkey after the US reportedly sought his extradition earlier this year.
SYRIA: Rebels battled to consolidate their hold in the provincial capital of Raqqa, and captured the provincial governor.
IRAQ: Al Qaeda in Iraq gunned down an Awakening leader and gravely wounded his sister in an attack at their home south of Mosul.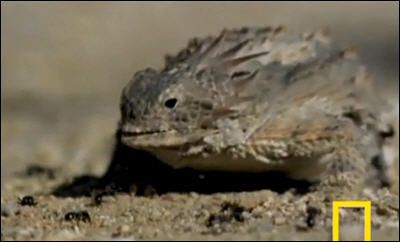 AND NOW FOR SOMETHING COMPLETELY DIFFERENT: A lizard squirting 5-ft streams of blood from its eyeballs.
THE HARLEY-DAVIDSON OF MOSQUITOS is likely to be abundant in Florida this summer.
LIONS rampage through a Chinese Zoo after a cleaner forgets to lock the gate to their enclosure. Oops.
LUSTY TORTOISES consumed by the fire of love.