THE WEEKEND STARTS HERE: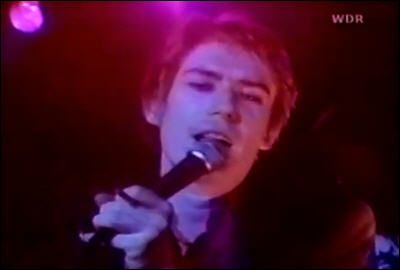 ... with THE PSYCHEDELIC FURS! Live in Berlin, circa 1981.Your setlist includes: "Into You Like A Train," "President Gas," "Mr Jones," " Fire Engine," "Dumb Waiters," "Pretty In Pink," "It Goes On," "Imitation Of Christ," " Forever Now," "So Run Down," "India, "Fall," and "We Love You."
FRIGHTENED RABBIT stopped by Morning Becomes Eclectic for a session.
SEAN ROWE stopped by Morning Becomes Eclectic for a session.
JAKE BUGG stopped by Morning Becomes Eclectic for a session.
KURT VILE stopped by The Current for a chat and mini-set.
ALL SONGS CONSIDERED: Tracks from the Flaming Lips, Sufjan Stevens, Surfer Blood and more highlight the latest edition.
SHE & HIM drop "Never Wanted Your Love" ahead of Volume 3. Yum!
WIRE drops "Love Bends" ahead of Change Becomes Us, a collection of songs dating from 1979-80 that the band never recorded.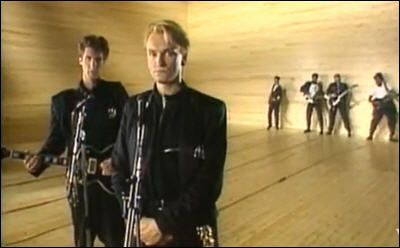 WANG CHUNG: Jack Hues talks to Spinner about "Everybody Have Fun Tonight" and the duo's reunion.
THE FLAMING LIPS: Wayne Coyne talks to NME about he mysteries of free will, reinventing the band and the importance of getting effed up now and again.
MTV AFTER DARK: 15 R-rated (or at least PG-13) music videos of the '80s.
MODEST MOUSE, ranked by Stereogum.
THE 50 GREATEST LIVE ALBUMS, according to NME.
CUTOUT BIN: From Dick Dale to Gary Numan, from Smokey Robinson to Teenage Fanclub, from Elvis Presley to the New York Dolls, plus Dead Kennedys, the Staple Singers, Guided by Voices, Etta James, Killing Joke and more -- this Friday's fortuitous finds are streaming from the Pate page at the ol' HM.

NOW SHOWING: This weekend's wide releases ar: Oz the Great and Powerful, currently scoring 56 percent on the ol' Tomatometer (but much lower among "top critics'); and Dead Man Down, scoring 33 percent.
KIM KARDASHIAN was rushed to a doctor in Los Angeles on Tuesday night when she feared she was having a miscarriage after returning from Paris fashion week.
DEMI MOORE wants spousal support, although she's worth much more than Ashton Kutcher.
CHRIS BROWN explodes at a valet over a ten dollar service charge. There's video.
MILEY CYRUS went out in public without her engagement ring ... in the wake of rumors fiance Liam Hemsworth cheated on her.
KELLY OSBOURNE was rushed to an L.A. hospital after suffering a seizure while taping her show "Fashion Police." That must've been some bad plaid.
HOW DISNEY BOUGHT LUCASFILM -- and its plans for Star Wars.
THE UNITED STATES: Shortly after being released by Turkey, bin Laden spokesman Abu Ghaith was captured by the CIA as he passed from Jordan to Kuwait, and has been extradited to the US.
NORTH KOREA: The UN Security Council unanimously approved new sanctions on North Korea over its recent nuclear tests. North Korea threatened a preemptive nuclear attack on the US.
IRANIAN leader Ayatollah Khamenei criticized Western powers for not offering concessions in last week's talks over Iran's nuclear program.
SYRIA: UN and Arab League officials began negotiating with Syrian rebels over their seizure of 21 UN peacekeeper in the Golan Heights.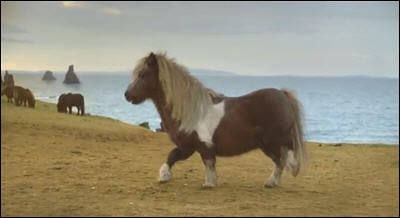 THE SHETLAND PONY dance video, icymi.
A JACK RUSSELL TERRIER saves her owner, another dog, a Siamese cat and a budgie.
A STOWAWAY CAT survives a 3500 mile journey from Egypt in her owner's luggage.
MOTHER'S DAY for the animal kingdom.