PATE REUNION UPDATE: Jon, Mike & Jon (and we hope Ron) will be retaking a stage somewhere near Iowa State University on July 5th, 2013, just one short decade after their last reunion gig. Clear your calendar for something transcendent, a train wreck, or both! If you're on the Facebook, check in with the event page.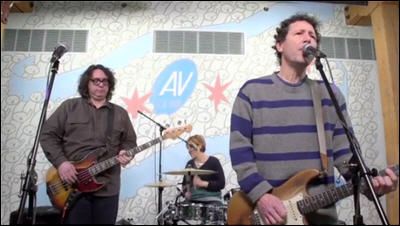 YO LA TENGO tackles The Supremes' "Come See About Me" for The A.V. Club Undercover.
AIRBORNE TOXIC EVENT stopped by Morning Becomes Eclectic for a session.
DAN CROLL stopped by The Current for a chat and mini-set.
NIGHT BEDS played a Tiny Desk Concert at the offices of NPR.
SUPERCHUNK, Live at the Whisky, Feb. 11, 1992.
SAVAGES drop "She Will" ahead of Silence Yourself.
COLD CAVE drops "People Are Poison," the flip side of their latest single. Because who cares what's on the flip side of a record? I do.
LOOM drops the flip side of their upcoming single, a heavy take on The Zombies' "She's Not There."
THE EXCITERS: What's a bear doing in the video for "Tell Him"? I have no idea.
THE SMITHS, in an infographic from The Guardian.
THE 10 BEST THEY MIGHT BE GIANTS SONGS, according to Stereogum.
PETER MURPHY, frontman of incendiary goth band Bauhaus, was reportedly arrested for a DUI, hit-and-run, and possession of crystal meth in Los Angeles.
NINE GREAT SONGS inspired by movie characters, according to Paste.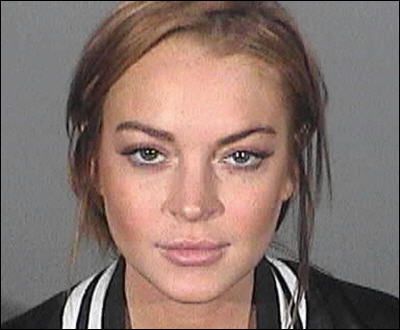 LINDSAY LOHAN celebrated her rehab-plea deal... by going clubbing, natch. (And yes, that's her new mug shot.)
KATY PERRY & JOHN MAYER split again. The Union of Concerned Scientists reset the Doomsday clock.
BRADLEY COOPER was spotted in Boston with his new girlfriend, 20-year-old model Suki Waterhouse.
SETH MacFARLANE & EMILIA CLARKE are no longer playing the game of love.
LIL WAYNE got sprung from Cedars Sinai Medical Center.
TOM CRUISE: The Man From U.N.C.L.E?
MICHELLE SHOCKED's antigay outburst, and subsequent fan outrage, has caused several venues to cancel the singer-songwriter's upcoming shows.
ANT-MAN: Bootleg video.
MONSTERS UNIVERSITY launched a website.
SYRIA: The government and rebels accused each other of firing chemical weapons.
IRAQ: At least 59 Iraqis were killed in a series of more that 20 attacks in Baghdad, Anbar, Babil and Ninewa provinces. Attacks included suicide bombers, car bombs, IEDs, and armed assaults. The attacks were likely carried out by al Qaeda.
AFGHANISTAN: Pres. Karzai's spokesman said NATO's involvement in Afghanistan is "unwise" and "aimless."
A BABY ELEPHANT LOVES CUDDLING: Let's go to the video.
GILBERT THE MICRO-PIG thinks he's a dog.
A BABY ANTELOPE is making a big impression at the Chester Zoo.
WADSWORTH, the world's oldest cat, turned 27.