PATE REUNION UPDATE: Jon, Mike & Jon (and we hope Ron) will be retaking a stage somewhere near Iowa State University on July 5th, 2013, just one short decade after their last reunion gig. Clear your calendar for something transcendent, a train wreck, or both! If you're on the Facebook, check in with the event page.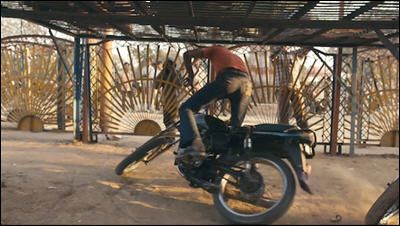 DJANGO DJANGO drops a stunt-filled video for "WOR."
JASON MOLINA: Stream the late frontman's entire discography.
COTTON JONES stops by KEXP for a few songs during The Roadhouse.
ATLAS GENIUS stopped by The Current for a chat and mini-set.
ALL SONGS CONSIDERED goes electronic, if that's your bag.
SONNY & THE SUNSETS drop "Dark Corners" ahead of Antenna To The Afterworld.
JOHN VANDERSLICE drops "Raw Wood" ahead of Dagger Beach.
SMITH: Their chart-topping cover of the Bacharach-Dixon-David classic, "Baby, It's You." Because I'm feeling a little Death Proof.
CHRISTOPHER OWENS talks to Drowned In Sound about his motivations for leaving Girls, as well as for releasing an album like Lysandre.
WIRE guides The Quietus through the inspirational near death experiences, peculiar practice and events that have shaped their decades of operation.
YO LA TENGO is profiled by the West Australian. (Thx, LHB.)
THE MOVING SIDEWALKS: Fresh Air looks back at Billy Gibbons, pre-ZZ Top.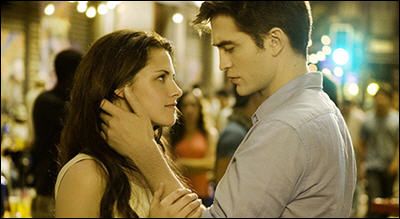 KRISTEN STEWART & ROBERT PATTINSON were spotted at a karaoke bar Tuesday in Los Angeles, after two months apart.
JIMMY FALLON is expected to take over The Tonight Show by 2014, and move it to NYC.
MILEY CYRUS is wearing her engagement ring again.
KATE UPTON may accept a video invitation to prom.
ADELE: Planning a secret wedding?
BOBBY BROWN began his 55-day DUI sentence.
JON HAMM has been instructed to wear underwear.
VINCENT KARTHEISER & ALEXIS BLEDEL are excitedly celebrating their engagement.
IRAN is stepping up its military assistance to Assad in Syria, and the supplies have strengthened his belief that he can prevail in his struggle with the opposition, a senior State Department official said Wednesday.
SYRIA: Controversy over the use of chemical weapons in an attack near Aleppo continued. An Israeli official said it is "apparently clear" that chemical weapons were used. The US and the UN's health organization could not confirm the use. Both the Syrian government and rebel organizations asked the UN to investigate.
ISRAEL: An Israeli official said the US is "very seriously" preparing for a potential attack on Iran.
EGYPT: An Israeli diplomatic mission arrived in Cairo for discussions with their Egyptian counterparts. An Egyptian judicial advisory body said the Muslim Brotherhood lacks a legal standing.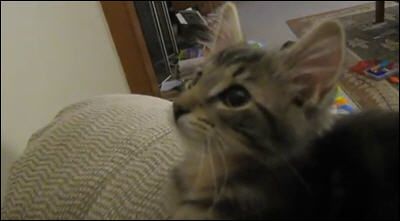 PICKLES THE KITTEN sounds like a goat.
A RAT is suspected in this week's power outage at Japan's tsunami-crippled nuclear plant. But you know it was masterminded by squirrels.
ZOMBIE WORMS get it on in whale bones.
GIANT CAMELS once roamed the Arctic?