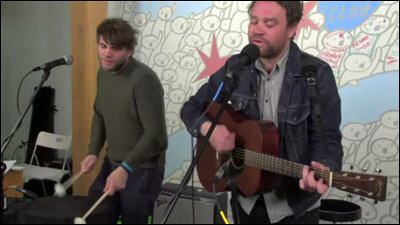 FRIGHTENED RABBIT plays Cheap Trick's "Surrender" for The A.V. Club Undercover.
THE BOY LEAST LIKELY TO advance streams The Great Perhaps, which finds them in a little synthier mode than the debut (though a little less synthy than the leadoff track suggests).
JUNIP advance streams their self-titled LP.
PHOENIX advance streams Bankrupt! via the iTunes.
LOCAL NATIVES perform live in the WNYC Soundcheck studio.
CAMERA OBSCURA drops the frothy "Do It Again" (not the Beach Boys or Steely Dan) ahead of Desire Lines.
BLUE SWEDE: "Hooked on a Feeling," introduced by the late Don Kirshner. Ooga-Chucka.
DIRTY PROJECTORS frontman David Longstreth talks to The Vermont Cynic about the recording process, what the touring lifestyle is like and the surprising influence of Lil Wayne on their style. (Thx, LHB.)
THE ROLLING STONES: Mick and Keith discuss kicking it West Coast style at the L.A. Times.
NICK DRAKE: Producer Joe Boyd talks about the musician's musician on All Things Considered.
DESTROYER albums, ranked by Stereogum.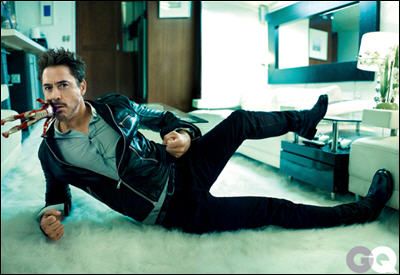 ROBERT DOWNEY JR talks to GQ about his 50 million dollar turnaround, his future as a superhero, and his prospects for someday winning an Oscar.
KIM KARDASHIAN basically admitted she's been apart from Kanye West longer than they've been together.
MILEY CYRUS was snapped smokin' something in a club.
JASON SEGEL checked himself into Alcoholics Anonymous in a desperate bid to win his battle with booze in the wake of his heartbreaking split from Michelle Williams, according to the ever-reliable RadarOnline.
BRADLEY COOPER talks to Details about the dangers of playing a**holes, his near miss at the Oscars, and living with his mom again.
EMILY BLUNT talks to InStyle about her style, husband John Krasinsci, and what she really thinks of acting in Hollywood.
MIRANDA KERR wasn't dumped by Victoria's Secret; she moved on. You know how it works.
FRANK BANK, a/k/a Lumpy Rutherford, died Saturday, a day after he turned 71. No cause of death was given.
SAUDI ARABIA ejected and deported three men from the United Arab Emirates for being too handsome.
SYRIA: Rebel forces repelled a government attempt in Idlib to capture the main highway into Aleppo; the artery remains contested.
LIBYA: Congress designated the constitutional election law committee. A conservative women's group aiming to help build Libya as an Islamic state held its first meeting.
IRAQ: Insurgents killed 35 Iraqis yesterday in a series of bombings and armed attacks throughout the country. The Interior Ministry announced that it hanged 21 prisoners convicted of terrorism-related charges.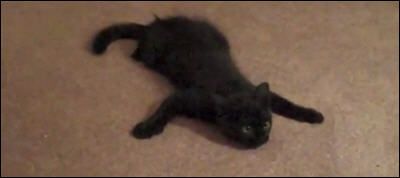 FELINE IDENTITY CRISIS: Let's go to the video.
PANDA WATCH: The Edinburgh Zoo's giant pandas Tian Tian (Sweetie) and Yang Guang (Sunshine) are arriving at a brief, once-a-year mating window and keepers are anxiously waiting to see if their matchmaking efforts will pay off.
THE SQUIRREL THREAT: A militant rodent knocks out power to three schools in Tampa.
A ONE-EYED CAT trekked five miles in the snow to get back to its owner after being lost for ten days.