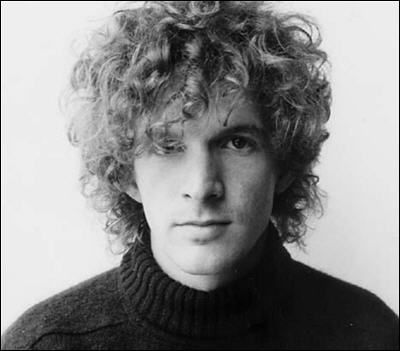 SCOTT MILLER, the singer-songwriter behind Game Theory and The Loud Family, has died at the age of 53. No cause of death was provided. Click through to read the message from his webmistress, because she is offering the GT albums Distortion of Glory, Real Nighttime, The Big Shot Chronicles, Lolita Nation, 2 Steps From the Middle Ages and Tinker to Evers to Chance as free downloads via Dropbox.com. And by all means, enjoy Miller's Chiltonian tones on perhaps his best-kown GT song, "Erica's Word."
HAR MAR SUPERSTAR is advance streaming Bye-Bye 17.
SUB POP 1000 is advance streaming at Pitchfork.
YOUNG GALAXY is advance streaming Ultramarine.
CHRISTOPHER OWENS is streaming and offering for download an acoustic version of his Lysandre LP.
LAURA MARLING drops "Master Hunter" ahead of Once I Was An Eagle.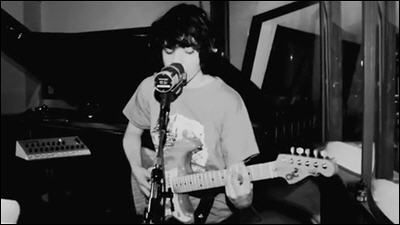 GARBAGE & SCREAMING FEMALES team up to cover Patti Smith's "Because The Night."
RICHARD THOMPSON: One of the world's greatest guitarists talks to The Quietus about why he prefers living in the suburbs, sidestepping 60s excess and his relationship with his back catalog. (Thx, Jon Hahn.)
THE HIVES owe THE CARDIGANS three million dollars, and didn't know it.
YEAH YEAH YEAHS talk to Stereogum about Mosquito and the evolution of life in the band.
THE 20 BEST FLAMING LIPS SONGS, according to Paste.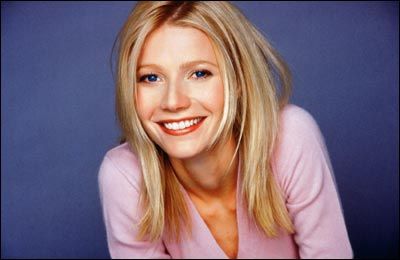 GWYNETH PALTROW beats out Anne Hathaway and Kristen stewart in a poll of Hollywood's Most Hated. Congrats, Goopy!
LINDSAY LOHAN is still looking for a rehab clinic.
RHIANNA: Pregnancy rumors persist.
EDWARD NORTON and his fiancee, Shauna Robertson, welcomed a healthy baby boy in March.
MALIN ACKERMAN also welcomes a baby boy.
FRIENDS won't ever be there for you, except for syndication.
PAT SUMMERALL, legendary sports broadcaster, died in his hospital room at Zale Lipshy University Hospital, where he was recovering from surgery for a broken hip. Click through to see how he would have written it.
STAR WARS: Every summer, starting in 2015.
MAN OF STEEL has an epic new trailer online.
TURKEY: Security officials arrested 10 people in Konya province suspected of providing fighters and weapons to Syrian rebels. The arrests were sparked by complaints from families that an extremist group was recruiting their children.
EGYPT: An Egyptian court gave Prime Minister Qandil a one-year prison sentence in absentia for not renationalizing the Tanta Flax and Oil Company. The retrial of former president Mubarak will commence on May 11.
AFGHANISTAN: Hopeful signs from the Afghan Army.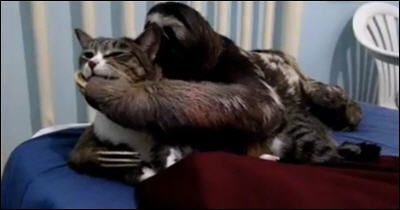 SLOTH and CAT, cuddling together... mass hysteria!
MY HOVERCRAFT: Thirty-three health workers have been disciplined for snooping at x-rays and other information on the man who had an eel removed from inside him at Auckland City Hospital.
A WESTERN LOWLAND GORILLA & AN AMUR TIGER both gave birth at the Pittsburgh Zoo & PPG Aquarium.
NESTING GEESE take over a medical center parking lot.