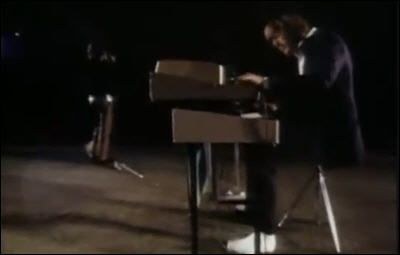 RAY MANZAREK, the founding member of the Doors whose piercing electric organ (and bass) sound defined their career-establishing hit "Light My Fire," "Break On Through," "People Are Strange," "Love Me Two Times" and most of their other cornerstone songs, died Monday in Germany after a lengthy battle with bile duct cancer. He was 74. In the 1980s, Manzarek had a strong hand in the emergence of another quintessential Los Angeles band when he produced albums for the punk quartet X.
ROOMRUNNER advance streams Ideal Cities.
THE THERMALS stopped by The Current for a chat and mini-set.
PHOSPHORESCENT stopped by World Cafe for a chat and mini-set.
BONNIE "PRINCE" BILLY & DAWN McCARTHY perform their own versions of classic Everly Brothers songs on World Cafe.
PURE BATHING CULTURE drops "Pendulum," the lead single from the upcoming Moon Tides.
JOHN FOGERTY & FOO FIGHTERS reboot "Fortunate Son" for Fogerty's upcoming Wrote a Song for Everyone.
THE TUBES: "She's A Beauty" and "Talk To Ya Later" are your Twofer Tuesday.
THE NATIONAL: Matt Berninger talks to Canadian indie rocker Hayden at The Grid To. (Thx, Chromewaves.)
THE SMITHS: Best or Worst Band of the last 30 years?
MIKE OLDFELD & RICHARD BRANSON revisit... Tubular Bells.
ROLLING STONE DOT COM: Now run by Jann Wenner's 22-year-old kid.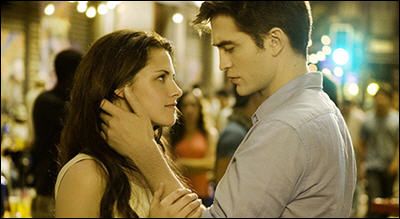 KRISTEN STEWART & ROBERT PATTINSON fought bitterly for several days over her affair and moodiness before breaking up again.
DENISE RICHARDS & CHARLIE SHEEN get along fine, according to Richards.
JUSTIN BIEBER was booed at the Billboard Music Awards.
KEANU REEVES: Whoa.
SETH MacFARLANE won't return to the stage to host next year's Oscars show. Shocka.
KATRINA BOWDEN (30 Rock) married musician Ben Jorgensen.
CHAD JOHNSON was arrested in Florida — after a Broward County judge determined the ex-NFL star violated his probation stemming from his 2012 domestic violence bust.
SYRIA: Some 30 Hezbollah fighters were killed in clashes yesterday with rebels in Qusair, less than 10 miles from the Lebanese border, increasing fears the conflict will spill over outside Syria. Opposition sources said the clashes in Qusair yesterday killed 100 people.
EGYPT: President Morsi said authorities have no plans to negotiate with the Islamists who kidnapped seven security personnel in the Sinai last week. In response to the kidnapping, the army sent reinforcements into the Sinai.
IRAQ: Eighty-seven Iraqis were killed in a series of bombings in Baghdad, Balad, Basrah, and Samara; 48 of those were killed in a series of blasts at markets in Baghdad.
WHEN A GRIZZLY ATTACKS: It looks like this.
POT-FED PIGS: The pigs get high, you get some tasty bacon.
BABY GOATS were rounded up by Milwaukie police.
TWO ADORABLE PUPPIES, saved by a King Cobra... mass hysteria!