WILCO & BECK play "California Stars" and "Loser" on the Americanarama tour. Sean Lennon joins them for "Yer Blues."
THE AVETT BROTHERS played a set at the Newport Folk Festival.
LANGHORNE SLIM & THE LAW played a set at the Newport Folk Festival.
DANA FALCONBERRY played a Tiny Desk Concert at the offices of NPR.
MAJICAL CLOUDZ got loopy on Morning Becomes Eclectic .
RAY DAVIES and DAVID BOWIE duet on "Waterloo Sunset," live at the Tibet House Benefit, Carnegie Hall, New York in Feb. 2003.
MAVIS STAPLES talks to ToneDeaf about her childhood, civil rights, Jeff Tweedy and more. (Thx, LHB.)
LOU BARLOW spins turnes and talks to Stereogum about going back in the studio with Sebadoh, what appeals to him musically, and his secret cinnamon roll recipe.
SUP POP co-founder Jonathan Poneman talks to Pitchfork about the music of his life.
THE BEST MAZZY STAR SONGS, according to Paste.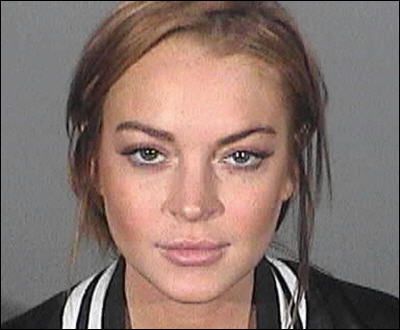 LINDSAY LOHAN is out of rehab, but the clinic says she needs more therapy to avoid almost certain failure.
SIMON COWELL is expecting his first child with married New York socialite Lauren Silverman.
JUSTIN BIEBER won't be charged in a case in which a paparazzo accused him of hit-and-run.
KRISTEN STEWART unloads on a paparazzo.
NIGELLA LAWSON filed her divorce papers against Charles saatchi.
MONICA LEWINSKY audio tape surfaces.
ROB LOWE & RASHIDA JONES are leaving Parks & Recreation.
SHARKNADO: The ratings went up again on the third showing.
EGYPT: The cabinet told the police to clear two protest areas occupied by supporters of former president Morsi; the Muslim Brotherhood responded that protests and sit-ins will continue.
SYRIA: The leader of the Syrian National Coalition said the SNC will not engage in peace talks until "the Free Army and revolutionary forces" regain ground lost over the past eight months. Two al Qaeda affiliates, the Al Nusrah Front and the Islamic State of Iraq and the Levant, are fighting along with allied groups simultaneously in the northern provinces of Raqqah; Hasakah; and Aleppo, where they have kidnapped over 200 civilians from two towns.
LIBYA: The commander of the military's protection force in Benghazi was killed, and his son was injured, yesterday by a car bomb attached to his vehicle.
AMAZING MICK overcomes a debilitating birth defect.
A RACCOON stole wallets from people releasing a sea turtle into the Gulf of Mexico.
SOCIAL AMOEBAE travel with a posse, lead complicated lives.
ASIAN TIGER MOSQUITOS found in Pittsburgh, raising the risk of West Nile virus.