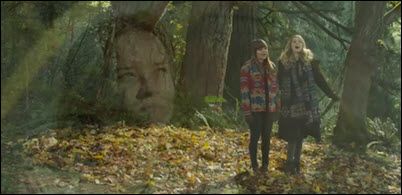 FIRST AID KIT covers R.E.M.'s "Walk Unafraid."
LUCINDA WILLIAMS plays a Tiny Desk Concert at the offices of NPR.
TEMPLES stopped by WFUV's Studio A this autumn to play a couple of songs from Sun Structures.
COLD SPECKS play a live set at KEXP.
EMMET OTTER'S JUG-BAND CHRISTMAS: The unsanctioned soundtrack.
FIELD REPORT drops "On Christmas Eve."
PINK MOUNTAINTOPS drop "Asleep With An Angel" as a single.
DARLENE LOVE's final Christmastime Letterman performance.
DAVID LOWERY (Camper Van Beethoven, Cracker) is profiled by Wondering Sound. (Thx, LHB.)
THE THOMPSON FAMILY concert was a reunion of sorts.
NPR MUSIC's 50 Favorite Albums Of 2014.
HIDDEN GEMS 2014: The albums that got away.
WEEKEND BOX OFFICE: The Hobbit: The Battle of the Five Armies easily tops the chart with 56.2 million (90.6 million since opening).One way to look at this is to note that this final Middle Earth film seems to be the weakest performer since the first one, The Fellowship of the Ring. The other way is to note that The Hobbit films likely need to make 2.2 billion worldwide to profit and may have reached that mark this weekend (if not, surely next weekend). So a "weak" performance here likely projects to a billion dollars in profit overall, which ain't bad. Night at the Museum: Secret of the Tomb places with 17.3 million, again far behind the prior installments (30 and 54 million). But it's family-friendly and --with The Interview canceled--perhaps the big option for comedy during the big money holiday season, sot his may prove leggy. Annie shows with 16.3 million, which may not be bad against a 65 million budget, especially in light of the awful reviews. Exodus: Gods and Kings tumbles a Biblical 66.6 percent to the fourth slot with 8 million. The dominance of The Hobbit worldwide will likely plague Exodus. Mockingjay rounds out the Top 5 with another 7.8 million, perhaps benefitting from the Exodus implosion.
THE HOBBIT: THE BATTLE OF THE FIVE ARMIES. Over the past few years, I've complained that too many filmmakers simply cast about for clones of The Lord of the Rings saga, or "reimagined" even projects as unlikely as Alice In Wonderland in that mode. It is perhaps less strange to see Peter Jackson warp The Hobbit into the LotR mold... but it's still strange. The titular battle is certainly impressive, perhaps moreso with the insertion of Orcs, but devoting essentially an entire film to it may be too much of a good thing (though many will be relieved the drarves don't sing in this one). Indeed, the Battle may be a visual feast, but we know it is ultimately not decisive. The insertion of elements from LotR and new characters may help retention of casual viewers, but ultimately forces digressions from the main narrative--which would bother me less if I thought it improved the final product. Instead, Bilbo Baggins often seems more of an afterthought than the title character should. The film is not without its redeeming qualities -- as mentioned, it's as visually compelling as the rest of the series, and the fighting (particularly the hand-to-hand fighting within the larger Battle) is well-executed. I did not feel cheated, but I was a bit disappointed.
KRISTEN BELL & DAX SHEPARD welcomed their second baby girl together. They named her Samsung...no, wait, Delta.
ELTON JOHN and David Furnish have officially married - exactly nine years after they tied the knot in a civil partnership ceremony.
LANCE BASS and Michael Turchin also got married.
MARGARET CHO and her artist husband Al Ridenour have split after 11 years of marriage.
IDRIS ELBA as the next James Bond? Sony exec Amy Pascal likes the idea.
TURKEY: Mehmet Dogan, the leader of Turkey's Tahşiye group, said he "loves Osama bin Laden"; President Erdogan has defended Dogan. Authorities arrested over 100 members of a teachers' union in Ankara yesterday as they marched in support of secular education, after attacking them with water cannons and tear gas.
NIGERIA: Boko Haram released a video of gunmen mowing down civilians in a dormitory for being infidels.
THE UNITED STATES transferred Guantanamo detainees Mohammed Zahir, Abdul Ghani, Khi Ali Gul, and Shawali Khanto to Afghanistan, at the request of Afghan president Ashraf Ghani. The Afghan government is not required to further detain the four men.
THE UNITED KINGDOM: Ali Mohammed Said, of north London, was arrested as he tried to travel to Belgium with a fake passport; he is accused of seeking to help C.F., a terrorist with international connections, travel to Syria to join the Islamic State.
A KANGAROO takes out a drone.
THE CASE OF TWO COWS that wandered from a Pocatello meat-processing business caught the attention of a national group that helps farm animals.
A POSSE OF RACCOONS takes over West Harlem.
A DOG accidentally shot his owner with a rifle.