JOE COCKER, the gravelly British singer who became one of pop's most recognizable interpreters in the late 1960s and '70s with passionate, idiosyncratic takes on songs like the Beatles' "With a Little Help From My Friends," died on Monday at his home in Crawford, Colo. He was 70.The cause was lung cancer, his agent, Barrie Marshall, said. His other hits included a version of the Box Tops' hit "The Letter" (check the late Bobby Keys on sax) and the standard "Cry Me a River," both in 1970, and "You Are So Beautiful," in 1975. His only No. 1 single was "Up Where We Belong," recorded as a duet with Jennifer Warnes for the 1982 film An Officer and a Gentleman, for which he won his only Grammy Award. The late John Belushi famously impersonated his performing style in a 1975 sketch on Saturday Night Live, and later joined Cocker on stage during a 1976 performance of Traffic's "Feelin' Alright," on the show. The Guardian has a life in pictures. Weekend Edition has a 2012 interview.
THE ALLAH-LAs play a live set on KEXP.
WHITE LUNG also stopped by KEXP for a mini-set.
IAN McLAGAN stopped by The Current for a chat and mini-set shortly before his death.
ALL SONGS CONSIDERED offers a spacey holiday mix.
KIM WILDE drunkenly warbles "Kids In America" and "Rockin' Around the Christmas Tree" on the subway.
JARVIS COCKER: Not dead, not related to Joe.
FUTURE ISLANDS gets a meaty profile from Stereogum.
AC/DC drummer Phil Rudd wants his job and reputation back.
PAUL STANLEY of KISS once did a Folger's coffee commercial.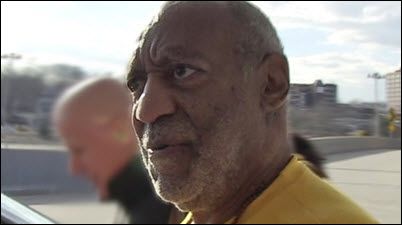 BILL COSBY's latest accuser is an ex-girlfriend of Sammy Davis, Jr.
ANGELINA JOLIE talked to The Weekly about the work-family thing.
NATALIE PORTMAN is among those paying tribute to the late Mike Nichols.
CASEY CASEM was finally buried. In Norway.
IGGY AZALEA is being threatened by a branch of the Anonymous hacker group who say they'll release an alleged sex tape of the hip hop star if she doesn't apologize to Azealia Banks.
THE UNITED STATES and partner nations carried out 10 airstrikes against the Islamic State in Iraq and 12 in Syria Monday. Fifteen airstrikes were conducted by the US and partners in Iraq and Syria against the group on Dec. 19, and 13 more took place over the weekend of Dec. 20-21.
LIBYA: Pro-government forces conducted airstrikes on Islamist fighters on Dec. 21 as clashes for the Es Sider and Ras Lanuf oil ports continue.
NIGERIA: Recent events show how neighboring countries are increasingly being drawn into Nigeria's Islamic uprising.
EGYPT: The interior ministry announced that security forces killed five Islamic State-affliated Ansar Bayt al Maqdis fighters in a raid in northern Egypt.
A MONKEY saves a friend electrocuted at a station in Kanpur.
AN ORANGUTAN held in an Argentine zoo can be freed and transferred to a sanctuary after a court recognized the ape as a "non-human person" unlawfully deprived of its freedom, local media reported on Sunday. He's the King of the Swingers.
A POLICE DOG tracked a fugitive to a dog house.
A DISTRESSED SEAL found in a field in Merseyside has been taken to a wildlife hospital "exhausted" after being rescued.