THE WEEKEND STARTS HERE:
...with ECHO and the BUNNYMEN! Live at the Royal Albert Hall, circa July 1983. Your setlist includes: "Going Up," "With A Hip" and "All That Jazz"; "All My Colours (Zimbo)" and "Silver"; "The Cutter" and "The Killing Moon"; "Rescue" and "Never Stop"; and "Over the Wall." Your encores are "Crocodiles" and "Do It Clean."
NILS LOFGREN stopped by WFUV's Studio A for a chat and unplugged mini-set, including my favorite Nils track, "No Mercy."
IL SOGNO DEL MARINAIO, featuring Mike Watt, drops by World Cafe for a chat and mini-set.
IRON & WINE drops "Everyone's Summer of '95," part of an archival record.
SCREAMING FEMALES drop "Criminal Image" ahead of Rose Mountain.
YO LA TENGO drops "Suspirica" as part of an album of 50 songs that are 50 seconds long.
UNKNOWN MORTAL ORCHESTRA unveils "SB-02," a 17-minute instrumental, ahead of their next LP.
ALL SONGS CONSIDERED: The debut episode is back online.
LEWIS: Another "lost" album surfaces online.
JON PRATT: The Claude Pate frontman plays "The Living" for an entry in NPR's Tiny Desk Contest.
PANDA BEAR talks to SPIN about his upcoming LP and middle age.
SILVER JEWS: Don't call it a comeback?
NICK CAVE now brands a new...skateboard.
LED ZEPPELIN is reissuing Physical Graffiti, with bonus tracks. Shocka. It comes out 40 years to the day of its original release. Get Off My Lawn.
ICYMI: Yesterday would have been the birthday of Elvis Presley, and was the birthday of David Bowie.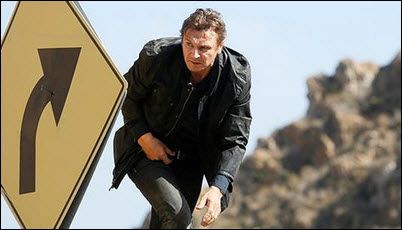 NOW SHOWING: Taken 3 opens wide, scoring 21 percent on the ol' Tomatometer. Selma expands wide at 100 percent. Paul Thomas Anderson's Inherent Vice expands to 645 screens at 71 percent.
BILL COSBY's TV wife, Phylicia Rashad, "clarified" her comments about the controversies swirling around the comic. Shocka.
JENNIFER LOVE HEWITT is pregnant and expecting her second child with her husband Brian Hallisay.
GIADA DE LAURENTIS is hitting back at a despicable new tabloid cover story that alleges she may have betrayed her husband Todd Thompson with a number of celebrities, including John Mayer, Matt Lauer and Bobby Flay.
ANGELINA JOLIE hosted a special screening of her movie Unbroken at the Vatican.
CHRIS EVANS assisted BETTY WHITE at the People's Choice Awards.
ROD TAYLOR, the suave Australian native who came to Hollywood and starred in such films as The Birds and The Time Machine, has died. He was two days shy of turning 85.
FRANCE: A writer for the satirical magazine Charlie Hebdo says 'stupidity will not win' as Google pledges to donate €250,000 to support the publication following this week's Islamic terror attack.
SYRIA: An estimated 670,000 children in Syria are being deprived of education after the Islamic State extremist group ordered the closure of schools until the curriculum is made to conform with its medieval reading of the Islamic Sharia, the United Nations Children's Fund (UNICEF) said Tuesday.
IRAQ: Suspected Islamic State fighters launched a major assault on pro-government tribal forces in Anbar just one day after Iraqi Prime Minister Haider Al-Abadi called for a "tribal revolution" against the extremist group.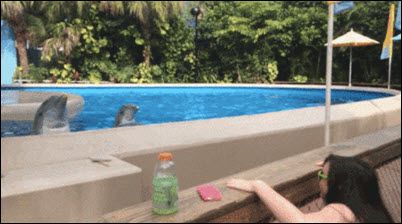 DOLPHINS play peek-a-boo.
RHESUS MONKEYS were trained to recognize themselves in a mirror...so they immediately checked out heir butts.
LIZARD PENISES Evolve at Super Speed. Click.
SNAKE in a TOILET: Two women in San Diego discovered quite a surprise in their downtown office building Tuesday: a 5 1/2-foot long Columbian Rainbow Boa in the toilet.