THE JULIANA HATFIELD THREE perform live for the first time in over 20 years, including my fave, "My Sister." Get Off My Lawn. That's yourThree-fer Tuesday.
TALKING HEADS, Live at the Stardust Ballroom, 1979.
MENACE BEACH advance streams Menace Beach.
THE SIDEKICKS advance stream Runners In The Nerved World.
MARILYN MANSON is advance streaming The Pale Emperor, which is largely not my bag, but why judge.
ANDY KIM (ft. KEVIN DREW) drop a reworked version of Kim's 1968 single "Shoot 'Em Up, Baby," ahead of their collaborative LP, It's Decided.
NICK HESSLER beats Guillain–Barré Syndrome and returns with the oh-so-jangly "Hearts, Repeating," ahead of Soft Connections.
DJANGO DJANGO drop "First Light" as a single.
WAXAHATCHEE drops "Air" ahead of Ivy Tripp.
THE MAMAS & PAPAS lip-synced "California Dreaming" really well o­n Hullaballoo, but not showing you the go-go dancers, who are worth the wait.
SLEATER-KINNEY gets a meaty cover feature from Pitchfork.
MARK RONSON gives The Guardian a track-by-track tour of the new LP, but good luck getting the albums stream to work in the States.
SAHSHA FRERE-JONES, the longtime pop music critic for The New Yorker, has left the magazine to join Genius, a website mounting an ambitious expansion after starting as a forum for annotated rap lyrics online.
VAN HALEN settles their lawsuit against Alex's ex-wife, Kelly Van Halen.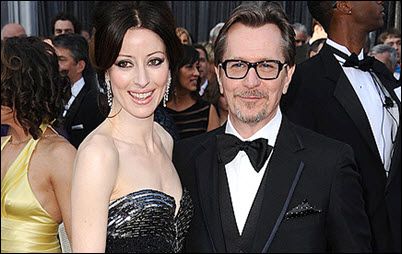 GARY OLDMAN and fourth wife Alexandra Edenborough are getting divorced.
USHER is engaged to his longtime girlfriend and business partner Grace Miguel.
TOPHER GRACE popped the question last week to actress Ashley Hinshaw.
THE GOLDEN GLOBES had to make do without air conditioning, poor things.
BRIAN WILLIAMS watched his daughter's outre sex scene on HBO's Girls.
GONE GIRL author Gillian Flynn says she plans to make a sequel to her award nominated movie.
THE AVENGERS: AGE OF ULTRON has a new trailer online.
CENTCOM's Twitter and YouTube accountswe re hacked...while Pres. Obama gave a seech on cybersecurity.
FRANCE: Wednesday's edition of Charlie Hebdo will 'naturally' contain cartoons of Prophet Mohammed, the magazine's lawyer has announced. Up to six terror cell members may still be at large after the Paris attacks in which 17 people were murdered, French police have warned.
NIGERIA: Why did the world ignore Boko Haram's Baga attacks?
SYRIA: New intelligence suggests that Bashar al-Assad is still trying to build the bomb. And he may be getting help from North Korea and Iran.
IRAQ: In the eyes of most Iraqis, their country's best ally in the war against the Islamic State group is not the United States and the coalition air campaign against the militants. It's Iran, which is credited with stopping the extremists' march on Baghdad. Iraq may need three years to rebuild and restructure its military, Prime Minister Haider al-Abadi said on Sunday.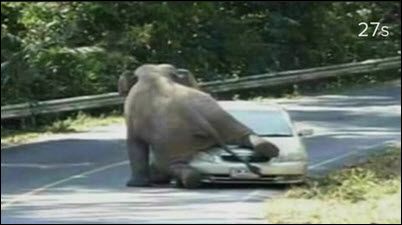 A HORNY ELEPHANT vents his frustration on an automobile.
A MALE CAMEL in rut trampled two people to death at the Camel Kisses farm in north Texas, KFDX television station reported on Sunday.
A FLAMING CAT sparked a two-alarm fire in the Bronx.
A MICRO-PIG is now the size of a polar bear.