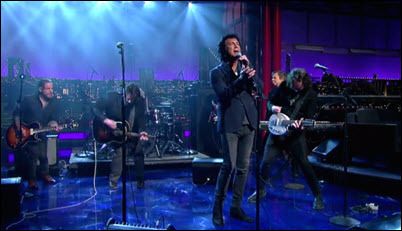 KEVIN DREW backed ANDY KIM on "Sister OK" at the Ed Sullivan Theater.
VETIVER is advance streaming Complete Strangers.
COURTNEY BARNETT advance streams Sometimes I Sit And Think, And Sometimes I Just Sit via iTunes radio.
THE PUNCH BROS played a Tiny Desk Concert.
THE NATIONAL played with the Cincinnati Symphony Orchestra at the MusicNOW Festival.
DJANGO DJANGO drops "Reflections" ahead of Born Under Saturn.
THOSE DARLINS cover The Vibrators' "Sweet Sweet Heart."
ELVIS PERKINS gets a hand from Alec Ounsworth on a cover of Ounsworth's "Mexican Ritual."
THE MOODY BLUES hit the charts with "Go Now" before going psychedelic.
KIM GORDON talks to NME about her memoir, Lana Del Rey, and "extreme noise cleansing."
SETH AVETT & JESSICA LEA MAYFIELD talk about Ellito Smith at the NY Observer. (Thx, LHB.)
VIET CONG addresses the controversy over the band's name.
GEORGE MARTIN, as profiled by The Guardian on March 13, 1969.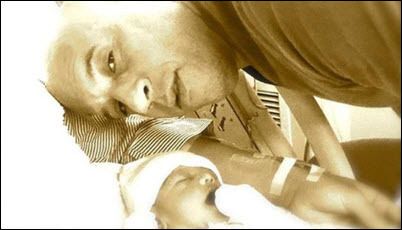 VIN DIESEL welcomed a third child. Will he name it Groot?
BRUCE JENNER got a nose job in advance of his sex change.
JIMMY KIMMEL has had two penis surgeries.
ELTON JOHN was snapped with a Dolce and Gabbana bag, two days after declaring a boycott of the designers. Maybe he just had the bag left over.
LET THE RIGHT ONE IN is headed to the small screen.
YEMEN: The Pentagon is unable to account for more than 500 million in U.S. military aid given to Yemen, amid fears that the weaponry, aircraft and equipment is at risk of being seized by Iranian-backed rebels or al-Qaeda.
THE ISLAMIC STATE: A former U.S. Air Force veteran has been arrested by the FBI for allegedly trying to join ISIS, the brutal terrorist group wreaking havoc in Syria and Iraq, after watching their online propaganda videos.
IRAN has deployed advanced rockets and missiles to Iraq to help fight the Islamic State in Tikrit, a significant escalation of firepower and another sign of Iran's growing influence in Iraq.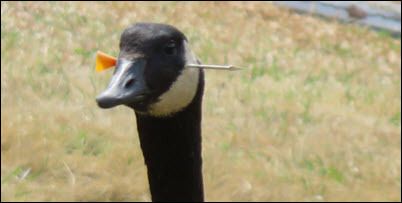 A GOOSE goes too far imitating Steve Martin.
THOUSANDS OF SNOW GEESE migrating from Mexico to their Alaskan nesting grounds were found dead in Idaho: "Basically, they just fell out of the sky."
A RACCOON was rescued after getting its head stuck in a tree.
A DOG, Autotuned.