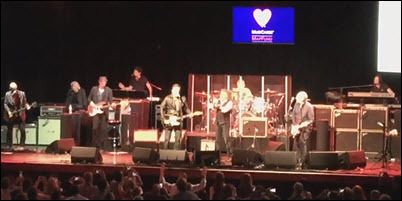 BRUCE SPRINGSTEEN joined THE WHO on "My Generation" at the MusiCares MAP Fund benefit.
FFS: The Franz Ferdinand/Sparks fusion advance streams their self-titled debut.
ARTHUR RUSSELL: first Listen streams the posthumous collection of unreleased recordings, Corn.
THE DESLONDES advance stream their self-titled debut.
DAMAGED BUG, a side project of Thee Oh Sees' John Dwyer, advance streams Cold Hot Plumbs.
DJANGO DJANGO drops the theme for Slow West, an indie Western with Michael Fassbender.
GIRLPOOL goes "Cherry Picking" ahead of Before The World Was Big.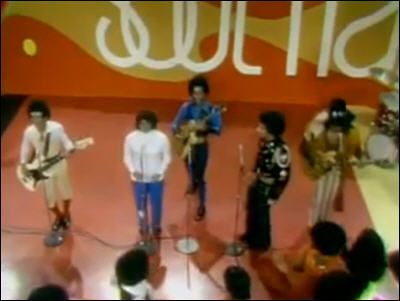 THE FIVE STAIRSTEPS: "O-o-h Child." Time for a dance-off?
THE REPLACEMENTS: Paul Westerberg sends a secret message.
JONI MITCHELL's weeks-long hospitalization is coming into view as sources reveal to Billboard that the singer suffered a brain aneurysm.
FAITH NO MORE: Mike Patton talked to The Record about reuniting in a different era of the music biz.
SHIRLEY COLLINS, British folk legend, is profiled by The Guardian.
WEEKEND BOX OFFICE: San Andreas tops the chart with 53MM, better than expected, andd an A- Cinemascore that may give the disaster flick legs enough to profit in theaters. Pitch Perfect 2 places with 14.4 MM on a non-leggy 53 percent drop, but it has grossed about 200MM worldwide against a 29MM budget. Tomorrowland shows with 13.8MM on a 58 percent plunge that suggests the flop label. Mad Max: Fury Road takes the fourth slot with 13.6MM and risks not making a profit in theaters, despite being one of the top films so far this summer. Avengers: Age of Ultron rounds out the Top 5 with another 10.9MM. Below the fold, Cameron Crowe's Aloha opened in the sixth slot with 10MM, and despite awful reviews, opened up about where Crowe's last two films did.
KIM KARDASHIAN & KANYE WEST are expecting their second child.
BRUCE JENNER has landed an upcoming cover of Vanity Fair.
FULLER HOUSE: Bob Saget and Lori Loughlin have signed up for Netflix's sequel to the 90s sitcom.
CRUEL INTENTIONS stars Reese Witherspoon, Sarah Michelle Gellar and Selma Blair reunited to watch a musical parody of their classic teen movie.
KELLY RUTHERFORD's victory in her child custody battle with her ex has proven to be short-lived.
TRON 3 won't be coming to a theater near you.
THE END OF THE TOUR, ft. Jason Segel as author David Foster Wallace, has a trailer online.
NORTH KOREA: The United States tried to deploy a version of the Stuxnet computer virus to attack North Korea's nuclear weapons program five years ago but ultimately failed, according to people familiar with the covert campaign.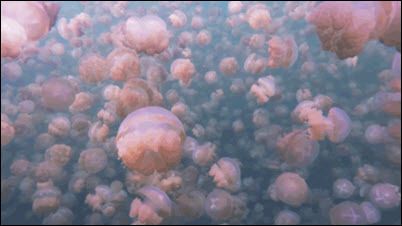 JELLYFISH LAKE: All of the beauty, none of the sting.
THE SQUIRREL THREAT: Flesh-craving rodents attack NYC transit workers.
A PIGEON was arrested as a spy near the Pakistani border.
YOU CAN ARREST A PIG, but expect retaliation.