ALLEN TOUSSAINT, the versatile producer, songwriter, pianist and singer who was a fixture of New Orleans R&B, died after appearing in concert in Madrid on Monday. He was 77. The Rolling Stones, Levon Helm, Billy Bragg, J.D. McPherson, and Robbie Robertson were among the musicians offering tribute. The Guardian rounds up seven of his best songs, performed by himself and others. NPR reposted a 2009 concert at the Village Vanguard.
JEFF THE BROTHERHOOD advance streams a double-LP titled Global Chakra Rhythms.
A SUNNY DAY IN GLASGOW advance streams a double-EP titled Planning Weed Like It's Acid / Life Is Loss.
SNUFF REDUX advance streams their nifty Besides You EP.
SWINGS advance streams their debut, Sugarwater.
MARK McGUIRE (Emeralds) advance streams Beyond Belief.
THE PAINS OF BEING PURE AT HEART unleash "Hell" from an upcoming EP of the same name.
HINDS drop "San Diego" ahead of Leave Me Alone.
THE MEKONS & ROBBIE FULKS team up on the British folk standard, "Go From My Window."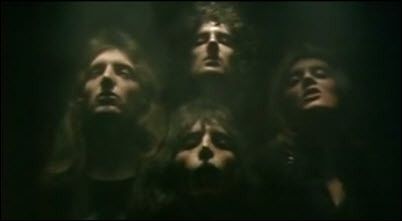 QUEEN: The video for "Bohemian Rhapsody" was shot 40 years ago yesterday. Guitarist Brian May recently talked to Newsweek about the song...and Wayne's World.
MAC McCAUGHAN talks to Drowned In Sound about the 80s UK vive of Non-Believers.
LANA DEL REY talks to The Current about paranoia, Father John Misty, Nina Simone and her fourth LP, Honeymoon.
AEROSMITH's Steven Tyler has launched Janie's Fund to support abused and neglected girls.
ROY HARPER had sex abuse charges dropped against him, following an earlier jury acquittal on some charges and a hung jury on others.
MORENA BACCARIN's estranged husband changed his mind about co-parenting after learning her Gotham cos-tar Ben McKenzie was in the picture. Shocka.
CHRISTIE BRINKLEY isn't answering questions about marrying John Mellencamp.
GISELLE BUNDCHEN almost ditched TOM BRADY after he impregnanted his ex-gf Bridget Moynihan.
KHLOE KARDASHIAN says she's not married to lamar Odom for "intimacy." Dude has issues to work out, you know.
PATRICK DEMPSEY and his estranged wife Jillian are "working on their relationship" nearly 11 months after filing for divorce.
VETERANS' DAY: Today is the observation of the anniversary of the end of WWI; thank a vet today, and read the excellent 2009 piece by the WaPo's David Ignatius that may be more true today.
IRAN stopped dismantling centrifuges in two uranium enrichment plants, state media reported on Tuesday, days after conservative lawmakers complained to President Hassan Rouhani that the process was too rushed.
SYRIAN soldiers fought their way into an airbase in northern Syria on Tuesday, state television said, breaking a nearly two-year siege by Islamic State insurgents at the facility and freeing military personnel holed up inside.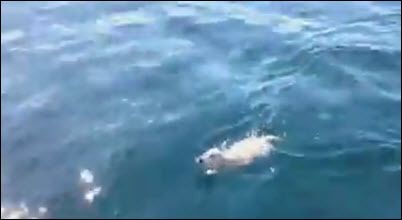 A LABRADOR, rescued by a sailing club in the Gulf of Naples. And apparently returned to its owner.
A KANGAROO at Hervey Bay Golf Course chases some lads in a golf cart. Meaning the lads, not the roo.
AN ALLIGATOR fought A PYTHON on a Florida golf course.
FOSSILS OF ANCIENT FANGED EELS were discovered in Brazil.