THE WEEKEND STARTS HERE: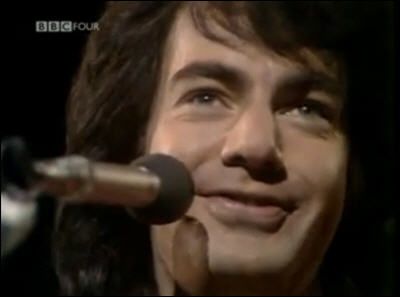 ...with NEIL DIAMOND! There are two types of people, you know. But here's Neil on the Beeb in 1971. Your set list: "Sweet Caroline," "Solitary Man," "Cracklin' Rosie," some chatter, "Done Too Soon," "A Modern Day Version Of Love," "He Aint' Heavy (He's My Brother)," "Holly Holy," "I Am I Said," and "Brother Love's Traveling Salvation Show."
SHEARWATER is advance streaming Jet Plane And Oxbow.
TY SEGALL is advance streaming Emotional Mugger.
ELEANOR FRIEDBERGER is advance streaming New View.
THE BESNARD LAKES are advance streaming A Coliseum Complex Museum.
VIOLENT FEMMES drop "Memory" ahead of We Can Do Anything.
ROBERT POLLARD drops "My Daughter Yes She Knows" ahead of Of Course You Are.
DOBIE GRAY is in with "The In Crowd."
DAVID BOWIE, in what turned out to have been the final weeks of his life, wrote and demo-ed five fresh songs, and was anxious to return to the studio one last time. ALSO: Iggy Pop's remembrance.
THE BEST SOUTHERN ALBUMS of 2015, according to Bitter Southerner.
THE MOST ANTICIPATED LPs of 2016, according to the New York Observer.
GEORGIO GOMELSKY, a music impressario and former manager of both the Yardbirds and Rolling Stones, has died of cancer. He was 82.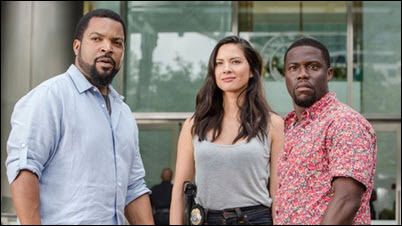 NOW SHOWING: This weekend's wide releases include Ride Along 2, currently scoring 15 percent on the ol' Tomatometer; Norm of the North, currently scoring zero; and 13 Hours: The Secret Soldiers of Benghazi, scoring 56 percent.
ALAN RICKMAN, the much-loved star of stage, TV and films including Harry Potter, Love Actually, Sense and sensibility and Die Hard - and owner of one of the most singular voices in acting ­- has died of cancer at 69. Daniel Radcliffe and Emma Thompson remember.
THE ACADEMY AWARD NOMINATIONS went to these folks.
GEORGE MILLER corrects the record to say he will do more Mad Max films.
JIMMY FALLON doesn't have a drinking problem, says NBC Entertainment chief Bob Greenblatt.
KHLOE KARDASHIAN talked about her 'humiliating' marriage to Lamar Odom.
CHARLIE SHEEN's doctor injected Sheen's blood into himself to prove the actor was cured.
THE ISLAMIC STATE launched a gun and bomb assault on the Indonesian capital on Thursday, police and media said, but five of the seven people killed were the attackers themselves.
IRAN claimed that it received an apology from the U.S. before the release of the 10 U.S. sailors who strayed into Iranian waters. And unlike most Iranian claims, this one has some video, even if airing that video violated articles 13 and 17 of the Geneva Convention.
MAN CUDDLES 1500-LB BEAR (and Lives to Share the Video).
IS THAT A PYTHON IN YOUR PANTS, or are you just glad to...oh, wait.
KISSING A PYTHON is a bad idea, as it turns out.
A BABY PENGUIN has been named after David Bowie at the Cincinnati Zoo and Botanical Garden.