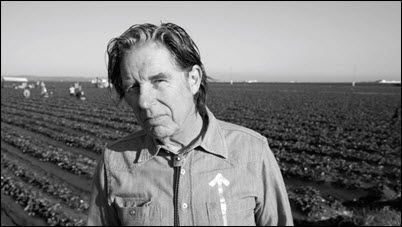 JOHN DOE gets "A Little Help" from Chan Marshall.
THE JAYHAWKS stopped by The Current for a chat and mini-set.
BON IVER performs at the Sydney Opera House.
STARFLYER 59 advance streams Slow.
TEENAGE FANCLUB shared "I'm In Love" on the BBC.
AGES AND AGES drop "They Want More" ahead of Something to Ruin.
CARL DOUGLAS, with the classic "Kung Fu Fighting."
THE HOLD STEADY: Craig Finn talks to Salon about their breakthrough 2006 album Boys and Girls, and the last decade of music.
THE WHO has found a Sell Out it doesn't like.
THE 20 BEST FOLK ALBUMS, according to NME.
THE BEST OF 2016 (So Far), according to The Guardian.
AMBER HEARD's friend iO Tillett Wright is corroborating her accusations that Johnny Depp was physically abusive towards her during their 15-month marriage, without mentioning either of them.
DANIEL RADCLIFFE reveals why he probably won't see Harry Potter And The Cursed Child.
AQUAMAN director James Wan downplayed reports of a WB shakeup behind the scenes of the DC Extended Universe.
DAKOTA JOHNSON and Matthew Hitt have broken up after almost two years of dating.
BEN AFFLECK & JENNIFER GARNER aren't reconciling.
AMBER ROSE & WIZ KHALIFA celebrated their divorce Monday night at a strip club.
BRISTOL PALIN married her on-again, off-again beau, Dakota Meyer.
THERESA SALDANA, known for movies including Raging Bull and nominated for a Golden Globe for her work on TV's The Commish, has died after an illness, according to a family member. She was 61.
PAKISTAN: A mom has been arrested after her newly married daughter was burned and fatally strangled in Pakistan's second-largest city, in an apparent "honor killing."
NORTH KOREA has restarted production of plutonium fuel, a senior U.S. State Department official said on Tuesday, showing that it plans to pursue its nuclear weapons program in defiance of international sanctions.
ISLAMIC STATE fighters withdrew from frontlines with Syrian rebel forces north of Aleppo on Wednesday as they mounted a counter attack against the jihadist group near the Turkish border, an opposition source and monitoring group said.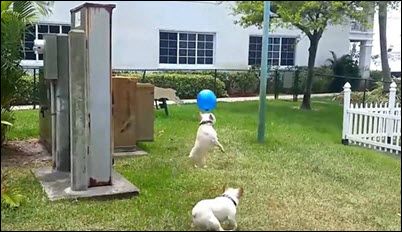 FRENCH BULLDOGS play with balloons.
KAYA, a German Shepherd, may be the most influential lobbyist on Capitol Hill.
A FLORIDA GATOR was found with a body in its mouth.
THE SWARM: A trailer carrying bees overturned on I-85 North in Charlotte, NC, near the Gaston-Mecklenburg county line, blocking three lanes of traffic and causing delays through the area.