THE WEEKEND STARTS HERE: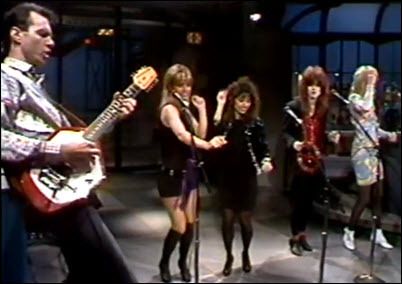 ... with THE BANGLES! There's no better way to start than with these live takes on "Hero Takes A Fall" and Kimberley Rew's "Goin' Down To Liverpool" for Dave in 1984. It was that sort of rawk (and the hotness of Susanna Hoffs) that got Prince to give them "Manic Monday," their first mainstream hit, from the A Different Light album, which included Jules Shear's "If She Knew What She Wants," Alex Chilton's "September Gurls," and -- inevitably -- Liam Sternberg's "Walk Like An Egyptian." Nevertheless, their fondness for the genres of the mid-60s was still evident in their take on Simon & Garfunkel's "Hazy Shade of Winter" for the Less Than Zero soundtrack, and the psych-garage-bubblegum of "In Your Room" on the Everything album, which yielded their final No.1 hit, "Eternal Flame." The draw from the 60s is a constant I saw them in a club, on a big stage and in a club again -- the last time was at a House of Blues, where they covered the We Five's "You Were On My Mind." However, I'll confess that I put off featuring the band for about a bit, until the Susanna Hoffs solo cover of Bad Company's "Feel Like Makin' Love" popped back up on the Tube after an absence. That woman knows how to shake her tambourine.
CASE/LANG/VEIRS advance streams case/lang/veirs.
MOGWAI advance streams Atomic.
THE LOW ANTHEM advance streams Eyeland.
BRUCE HORNSBY & THE NOISEMAKERS advance streams Rehab Reunion.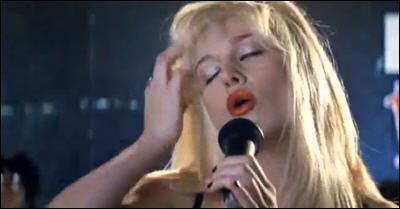 THE CLASH AT DEMONHEAD covers Metric's "Black Sheep." I remember when Envy was Nat -- and most people hadn't heard of Brie Larsen.


PAUL McCARTNEY talks to Rolling Stone about revisiting his decades-spanning catalog, both live and in a new compilation.

THE DUKE SPIRIT's Leila Moss gives Drowned In Sound a track-by-track tour of KIN.

THE GO-BETWEENS: Ten of Their Best.

THE BEST of 2016 (So Far), according to SPIN.
NOW SHOWING: This weekend's wide releases include Warcraft, which is currently scoring 22 percent on the ol' Tomatometer; The Conjuring 2, which is scoring 67 percent; and Now You See Me 2, scoring 40 percent.
JUSTIN BIEBER got into an all-out street brawl with a guy much bigger than him Wednesday night in Cleveland.
BOBBY BROWN claims WHITNEY HOUSTON had a secret same-sex romance with her best friend and assistant, Robyn Crawford.
GINNIFER GOODWIN & JOSH DALLAS, Snow White and Prince Charming on ABC's Once Upon a Time, have welcomed their second child.
MILEY CYRUS & LIAM HEMSWORTH are getting married on a beach? Sometime?
FULLER HOUSE may have been a network-level hit for Netflix.
THE PASSION OF THE CHRIST 2: Mel Gibson and writer Randall Wallace are working on a sequel to The Passion of the Christ that will tell the story of the resurrection of Jesus, Wallace tells THR.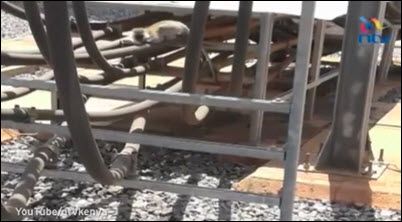 A MONKEY knocked out Kenyas' power grid.
SHEEP rampage after their shepherd falls asleep.
A QUEENSLAND FROG run over by a lawnmower was airlifted to a hospital for recovery.
A SEAGULL turns orange after falling into a vat of curry.