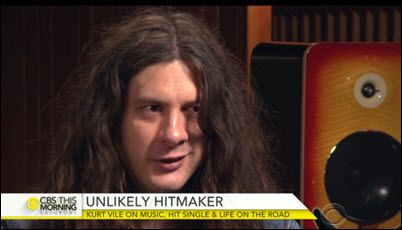 KURT VILE stopped by CBS This Morning for a chat and mini-set.
MARGARET GLASPY advance streams Emotions And Math.
CRATERS advance stream the Kids Can Tell EP.
SLANT advance streams Going By.
ALI BELETIC advance streams Legends Of These Lands Lost.
STONE ROSES share a "Beautiful Thing."
THE NASHVILLE TEENS, with a stompin' cover of "Tobacco Road."
PAUL McCARTNEY talks songwriting on the All Songs +1 podcast.
ROD STEWART has been awarded a knighthood in a list of honours to mark Queen Elizabeth II's 90th birthday announced by Buckingham Palace Friday.
WYE OAK's Jenn Wasner talks to the Village Voice about the duo's new surpsise LP, Tween.
A BRUCE SPRINGSTEEN SHOW makes you feel like the best version of yourself.
WEEKEND BOX OFFICE: The Conjuring 2 tops the chart with 40.4MM, which means it should make a profit in theatres if it comes anywhere close to the original's global sales, despite doubling the original's budget to 40MM. Warcraft places with 24.4MM, which looks like a bomb against a 160MM budget... but it's taken in a massive 261.8MM in overseas markets already, so maybe not. Now You See Me 2 shows with 23MM against a reported 90MM budget, placing it in the ranks of so many underperforming sequels this year. You know, like Teenage Mutant Ninja Turtles: Out of the Shadows, which skidded 58 percent to take 14.8MM in the fouth slot. And X-Men: Apocalypse, which rounds out the Top Five with 10MM on a 56 percent drop; although I thought it was alright, it may end up the second-lowest grossing installment of the series (First Class, which is ironically one of the better installments).
CHRISTINA GRIMME, who starred in NBC's "The Voice," died early Saturday after a gunman shot her following a performance in Florida.
AMBER HEARD wants restraint, not money, from Johnny Depp ... so say people connected to the actress.
JUSTIN BIEBER's recent erratic behavior reportedly has some worried that he is headed toward a breakdown.
BOBBY BROWN claims he kicked Janet Jackson out of a hotel room after sex.
STAR WARS & STAR TREK...and economics.
ORLANDO, FLORIDA: A gunman who opened fire at a gay nightclub in Florida early Sunday, shooting over 100 people, had called 911 moments before to pledge allegiance to the leader of ISIS.
IRAQ: Two suicide attacks in and around Baghdad on Thursday killed at least 31 people and wounded dozens, officials said.
AFGHANISTAN: The Defense Department on Thursday canceled an announcement to reveal changes in the U.S. military operation in Afghanistan to increase the ability to attack Taliban targets, several officials familiar with the effort told CNN.
SYRIA: The U.S. military bombed a Syrian rebel unit it had trained and equipped in a friendly-fire incident in late May.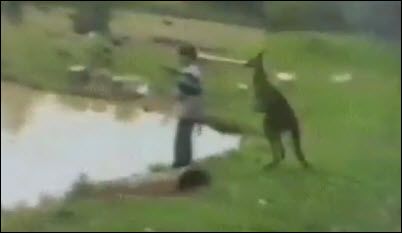 KANGAROOS, man, whaddaya gonna do?
SNAKE in an Arkansas dashboard.
A FISH...trapped in a jellyfish.
THE SNEEZING GALAPAGOS LIZARDS are the only lizards in the world to adapt to a marine lifestyle. But you're really more interested in the sneezing, yes?