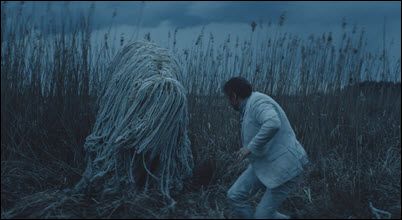 PETER BJORN & JOHN dropped a video for "Breakin' Point." And yes, there's some whistling for the young folks.
JASON ISBELL played a full set at Mountain Jam.
SAM BEAM & JESCA HOOP stopped by The Current for a chat and mini-set.
DISCLOSURE streams the Moog For Love EP.
PAWS drops "Impermanent" ahead of No Grace.
BACHMAN-TURNER OVERDRIVE: "You Ain't Seen Nothing Yet." Because it's summer. Plus, cowbell.
LED ZEPPELIN went on trial for copright infringement regarding their seminal "Stairway to Heaven"; the L.A. Times explains.
BLEACHED watched The Bachelor, then talked to Noisey.
FATHER JOHN MISTY live-tweeted a Tinder date.
HENRY McCULLOUGH a rock guitarist who performed with Wings and Jimi Hendrix, has died, aged 72. He was also in Joe Cocker's Grease Band, wwhere he wrote "Let It Be Gone." (Thx, Jay.)
AMBER HEARD is dropping her request for temporary spousal support from Johnny Depp - because she says it's distracting from the "real issue of domestic violence."
KEVIN HART got taken for 500K when burglars broke into his house.
DONALD GLOVER has joined Spider-Man: Homecoming.
LEONARDO DiCAPRIO is...wait for it...dating a model.
CURB YOUR ENTHUSIASM will return for Season 9 on HBO, the premium cabler announced Tuesday.
MARGARET VINCI HELDT, the Chicago beautician who invented the beehive hairdo in 1960, died Friday at 98.
ORLANDO, FLORIDA: A Marine veteran who served in Afghanistan is being hailed as a hero for helping scores of people escape from an Orlando nightclub targeted by a terrorist.
CHINA has proposed the construction of a network of ship and subsurface sensors that could significantly erode the undersea warfare advantage held by US and Russian submarines and contribute greatly to future Chinese ability to control the South China Sea.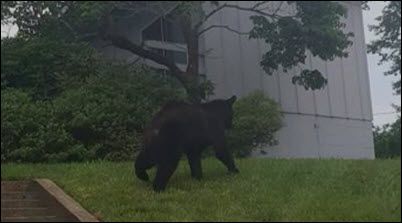 A BEAR kisses (or tastes) a sunbather.
FOX ON THE BED: You scream and everybody comes a running.
AN 11 -FT GATOR CORPSE clogs a storm drain in (where else) Florida.
EIGHT DOLPHINS will leave the National Aquarium in favor of an ocean sanctuary.