THE WEEKEND STARTS HERE:
...with ARETHA FRANKLIN, Live in Stockholm, 1968! The "Lady Soul" concert was broadcast on Swedish TV, including "(You Make Me Feel Like) A Natural Woman," "Come Back Baby," "Dr Feelgood (Love Is A Serious Business)," "Since You've Been Gone (Sweet Sweet Baby)" "I Never Loved A Man (The Way I Love You)," "Chain Of Fools," and "Respect."
CLAP YOUR HANDS SAY YEAH advance streams The Tourist.
RHIANNON GIDDENS (Carolina Chocolate Drops) advance streams Freedom Highway.
VAGABOND advance streams Infinite Worlds.
FLEETWOOD MAC shares a demo for "Seven Wonders."
THE CHILLS cover David Bowie's "Conversation Piece."
THE SHINS share "Mildenhall" ahead of Heartworms.
BAY CITY ROLLERS: The immortal genius of "S-A-T-U-R-D-A-Y... NIGHT!
BOBBY GENTRY: Rediscover her genius.
RYAN ADAMS is profiled by Vice.
JAPANDROIDS talk to Rolling Stone about achieving success after their early breakup. There's also a playlist of influenes on Near to the Wild Heart of Life.
THE BEATLE WHO VANISHED: Roy Orbison's son acquired the rights to a biopic about drummer Jimmie Nicol, who filled in for Ringo Starr for 13 days during Beatles' 1964 world tour.
NOW SHOWING: This weekend's wide releases are The Great Wall, which is currently scoring 32 percent on the ol' Tomatometer; Fist Fight, scoring 30 percent; and A Cure For Wellness, scoring 42 percent.
KONG: SKULL ISLAND has a new clip online that ties the story to the most recent Godzilla reboot (es expected).
COLOSSAL has a trailer online that will appeal to fans of Anne Hathaway and Godzilla.
JUSTIN BIEBER is suspected in a headbutting incident.
KEANU REEVES: The perfect action star?
BIJOU PHILLIPS desperately needs a kidney transplant after suffering a blood infection.
ROMAN POLANSKI will move to have his child rape case ended next week, supposedly based on a sealed transcript from the prosecutor. In California, however, regardless of a plea bargain, the sentence is ultimately in the hands of the judge, which Polanski acknowledged before he was sentenced.
SENATOR KID ROCK, Governor Kid Rock, something... "We'll get there, Pop Rock."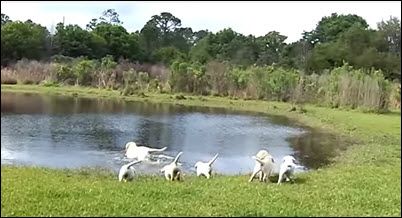 A LABRADOR DAD teaches the kids to swim.
THE SQUIRREL THREAT wards off a home invader.
FOUR PYTHONS were found living at an abandoned missile base in Florida.
A PIGEON was caught smuggling a phone into prison.