SPOON shares a video for "Can I Sit Next To You," which has secretly been playing on late-night TV and American Airlines flights for some time already.
DIRTY PROJECTORS is advance streaming their new self-titled LP.
THE ARKELLS stopped by World Cafe for a chat and a mini-set.
ALL SONGS CONSIDERED features new tracks from Lana Del Rey, Bonnie "Prince" Billy, Shugo Tokumaru and more.
JAPANDROIDS & CRAIG FINN covered the Saints "(I'm) Stranded."
DOLLY PARTON covers Brandi Carlile's "The Story."
THE 1975 cover Sade's "By Your Side."
THE HONEY CONE are gonna put it in "The Want Ads" for ya.

THE FEELIES: Glenn Mercer talks to PopMatters about In Between, the band's first album in six years.

THE SEX PISTOLS' Steve Jones talked about his memoir at World Cafe.

TY SEGALL, interviewed by Fred Armisen.

LARRY CORYELL, a guitarist known as the "Godfather of Fusion," has died at the age of 73.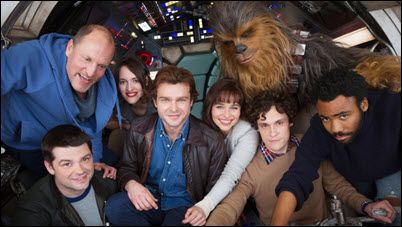 YOUNG HAN SOLO began principal photography.
CHRIS BROWN has been judicially ordered to stay clear of ex-GF Karrueche Tran.
GEORGE CLOONEY talks about his impending fatherhood.
TOM HANKS is writing his first book.
DAVID CROSS & AMBER TAMBLYN announced the birth of their first child together on Tuesday.
LINDSAY LOHAN claims she was racially profiled at Heathrow Airport for wearing a head scarf.
LOVE, ACTUALLY: Richard Curtiss talks more about the short "sequel" he's making for Red Nose Day.
MATT DAMON vs BEN AFFLECK: Who You Got?
THE SQUIRREL THREAT is met by a grandma with a slinky.
A BULL was involved in a wild Queens police chase Tuesday morning, then died.
A MOOSE mounts a car in Maine.
A HALF-EATEN SHARK washed ashore Saturday on New Smyrna Beach in Florida, and everyone appears to have the same question: What ate it?